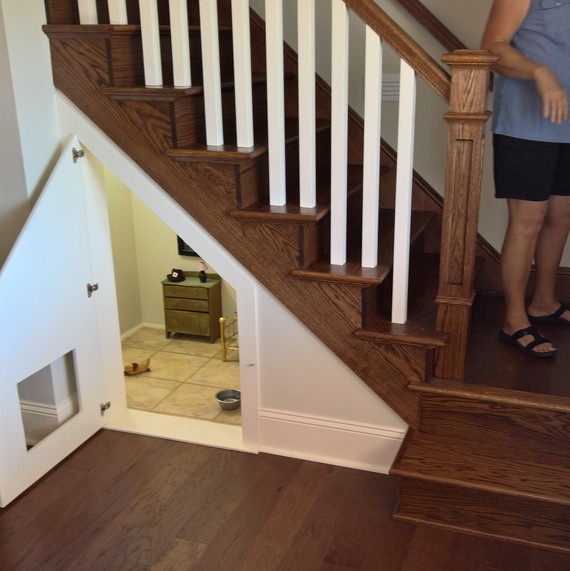 Ah, home sweet home! Everybody needs their own space — even our pets. So when we found out about a woman who transformed the space under her staircase into a room for her dog, we set out on a mission to find other ways people have made their dogs (quite literally) feel at home. Let's be honest, outdoor dog houses are okay in the warm months, but winter is coming and it's cozy inside. The solution? Build your pet an indoor house, crate, or kennel. To help you get inspired, we collected the most interesting and fun ideas to make your pup's digs part of your home's interior.
From a sleek, modernist house to a city-living inspired loft, we are pretty sure we got all styles covered.
[Don't Miss: See How This Woman Built a Tiny Room Under the Stairs For Her Dog]
1. This one earns extra points for seasonal decor.
2. Apolo looks like he does not want to be bothered in his tipi.
4. This pup is living in the lap of luxury with a matching bed and dresser.
5. This dog bed does double duty as a feeding station.
6. Is there anything you can't make with a wooden pallet?
7. Lacking kitchen space but still want to give your dogs a space of their own? Have a crate built under the kitchen counter — problem solved.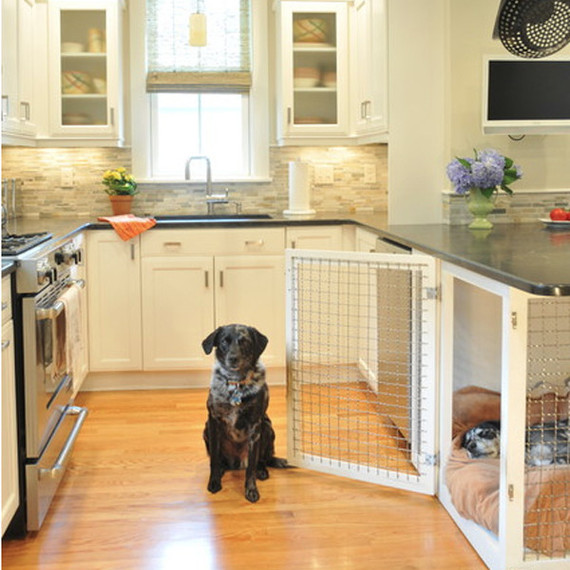 9. Fairly obsessed with this idea: it's hidden in a side table.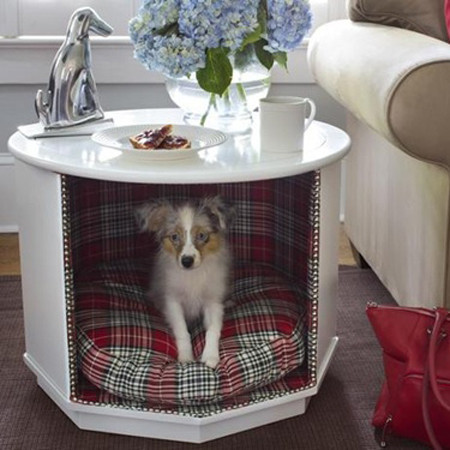 10. There's room for friends.