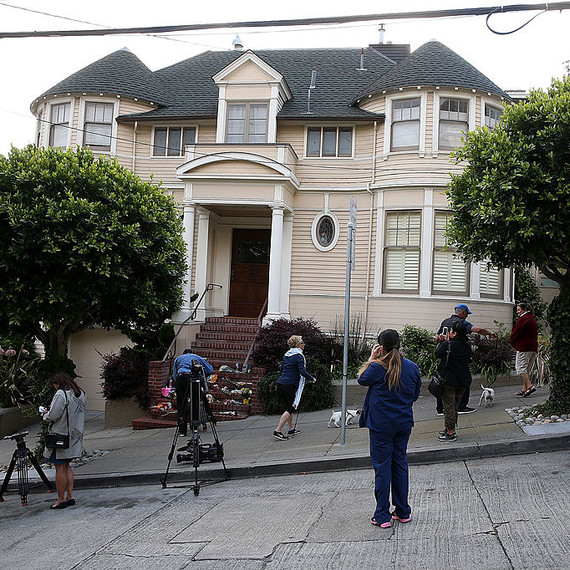 Robin Williams's heartwarming and funny performance in the 1993 classic "Mrs. Doubtfire" is forever seared into our hearts. Who can forget his antics inside that beautiful San Francisco home.
The actual house is located in Pacific Heights, at 2640 Steiner, and is on the market for $4,450,000. Yes, we know that it doesn't come cheap, but then again the house is beautiful and in San Francisco.

The home was built in 1893 and features a lot of the original details -- hardwood floors, classic millwork and moldings, leaded glass windows. The elevated entrance from the street leads to the 3-story home that spans 3,300 square feet. That means you'll get four bedrooms (all are on the second floor), three and a half bathrooms, and a nice outside patio. The home has a gorgeous chef's kitchen with stainless steel appliances, elegant white cabinetry, and a breakfast bar. The only downside of owning this home would be that you have to get used to the occasional tourist peeking inside your windows. The house became a shrine after the tragic death of Robin Williams in 2014.
Speaking of which, one of our favorite moments from the show: