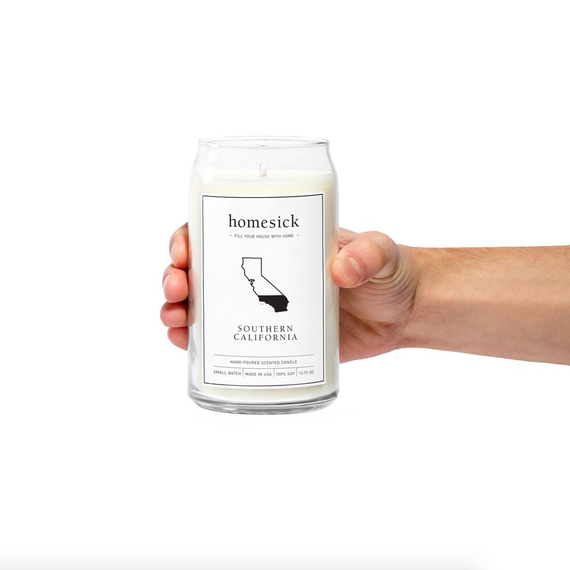 Fact: Scent is a powerful thing and can trigger our strongest memories. We've all been there — a single sniff of something (like say, your mother's famous apple pie) is enough to transport you back years ago to your childhood. But what do you do when you've moved away and find yourself desperate to relive those memories? This is genius the idea behind Homesick Candles, an American company founded by "a group of friends who relocated from states they still feel close to."
[Try This: 10 Ways to Get Creative with Candles]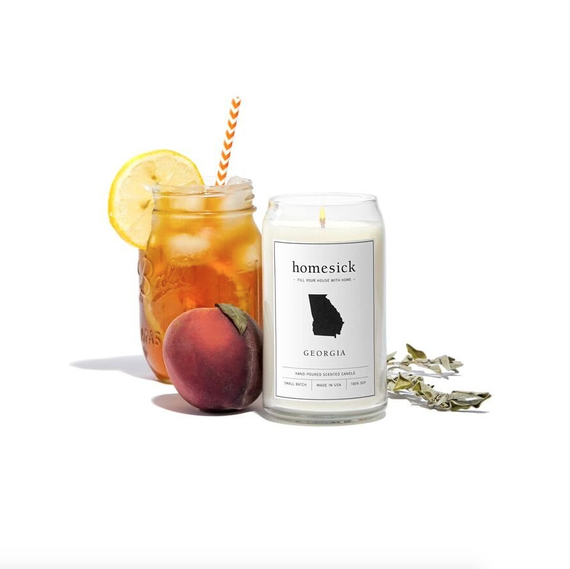 Their idea? A special collection of candles, each one named after a different state and with the custom scent to match.
Currently, they have 27 different varieties — each with a different scent. Texas includes a hint of leather, fresh cotton, and just a touch of sage. Southern California, as you may have guessed, smells like the ocean with hints of cactus and orange. And Vermont comes with hints of fall folliage, maple syrup, and fresh-baked apple pie. (We're really into that for fall.)
[Related: 17 Things We Can't WAIT To Do This Fall]
Each candle has a burn time of approximately 60-80 hours and cost $29.95 (which, let's face it, costs far less than a plane ticket back home anyway.) All of them are hand-poured in the USA with 100-percent soy wax, and as of today, there are 27 states available for purchase online. But you can sign up for alerts and you'll promptly receive an email when your state candle has been developed. (Sorry, Mainers, you're going to have to wait a bit.)
Now whenever you feel homesick all you have to do light up a candle. (Or alternatively, make your own scented set by watching the video below.)