Food is inspiring. Just ask designers Domenico Dolce and Stefano Gabbana.
The Italian fashion duo presented their Spring 2017 collection at Milan Fashion Week and it was an ode to Italian cuisine. From gelato cones to tomatoes and pasta to olive oil, it was like a meal on the catwalk.
Hungry? Get our Italian Pasta Recipes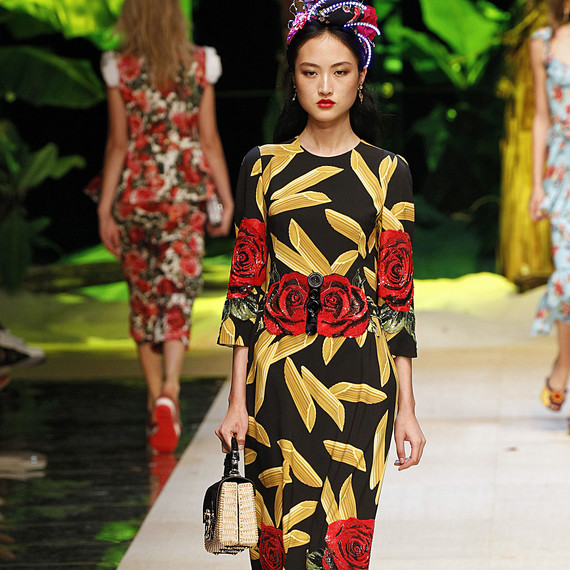 "A fun and relaxed holiday mood is the driving force behind the inspiration of the collection. Irony comes into play with prints portraying pasta, bread, fish," the designers said in a statement.
Just a little hungry? A crostini or bruschetta would be just the thing!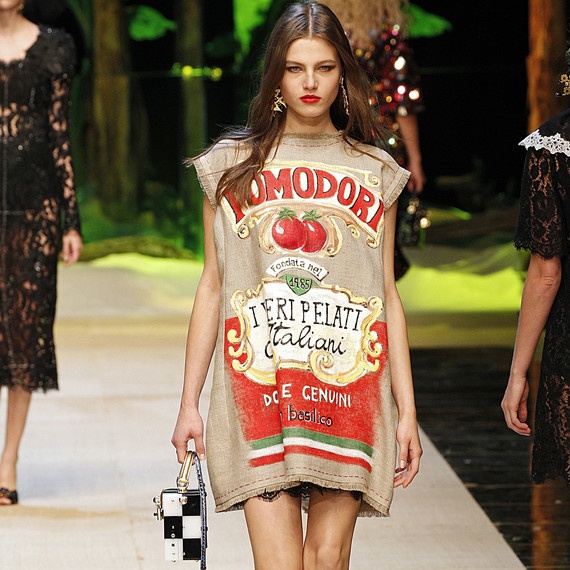 We're not surprised that Dolce & Gabbana put Italian food at the center of this collection. The duo have drawn on Italian and especially Sicilian culture in previous shows. Their Spring 2012 collection was inspired by the markets of Palermo and included prints of fruit and vegetables. The slogan for their summer 2016 campaign was 'Italia is love,' drawing on their love of and pride in their native land.
And by next spring, expect that every fashionista will know cans of (Italian) tomatoes are trendy. 
How about a simple Italian dessert to go with all that pasta? Watch Martha and Lidia Bastanich make affogato: