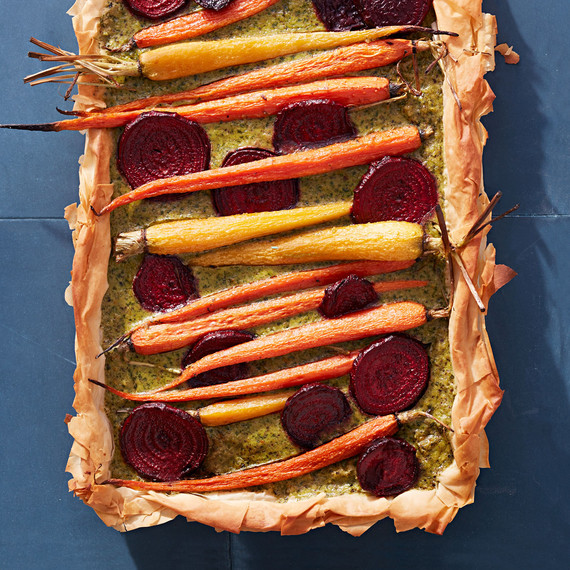 Cool-Weather Combos
Roasting brings out the inherent sweetness of vegetables -- whether they're sliced or left whole and layered in a pastry shell, as in this root-vegetable tart with chermoula, or simply tossed with other ingredients and cooked until caramelized. 
Get the Roasted-Carrot-and-Beet Tart Recipe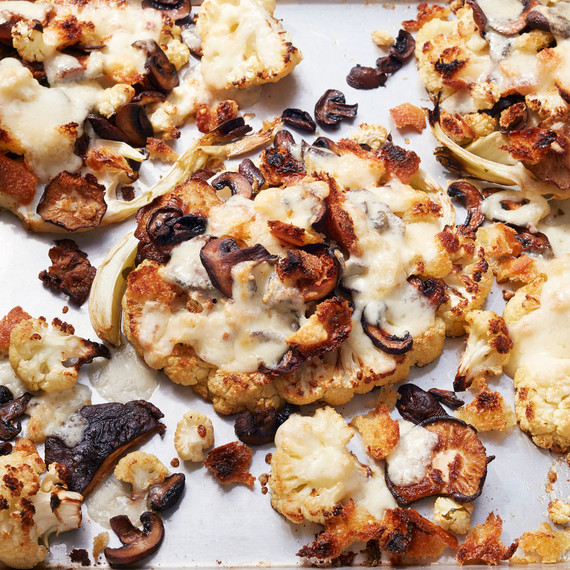 With high-moisture vegetables like mushrooms and cauliflower, roast at a slightly higher temperature (we suggest 450 degrees) so that they brown and don't steam.
Get the Cauliflower-and-Mushroom Roast Recipe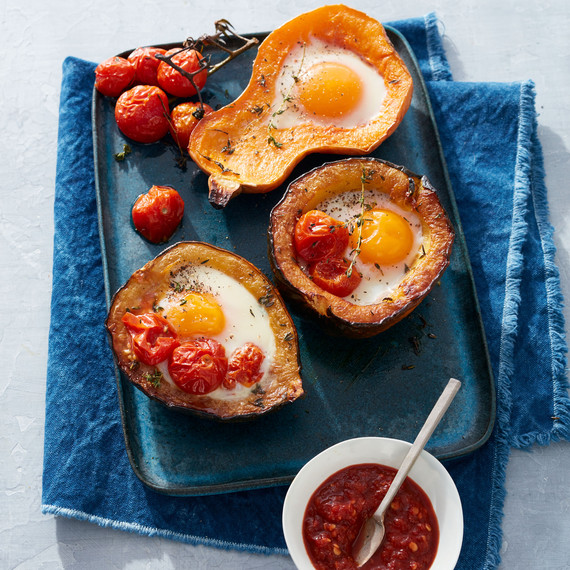 Hole in One
Get the most from your vegetables by stuffing them to make satisfying meals. Think beyond rice and bread fillings: For this dish, small squashes are roasted alongside tomatoes; then eggs bake in their centers during the last few minutes of cooking. Bonus: Roasting may even make tomatoes richer in lycopene.
Get the Roasted Squash with Cherry Tomatoes and Eggs Recipe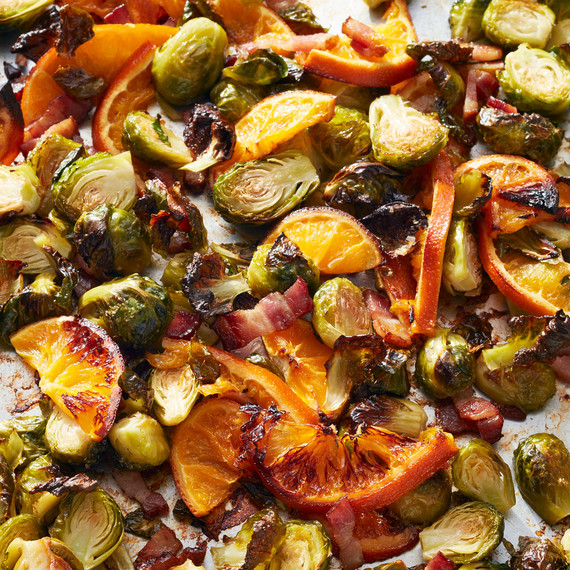 Pan-tastic Pairings
Roasting is the easiest, and arguably the tastiest, supper shortcut. For this side dish, mix all the ingredients together on a sheet pan, and let their flavors mingle and deepen as they cook. Be sure to let them brown on the bottom before tossing for the best flavor.
Get the Brussels Sprouts with Oranges and Bacon Recipe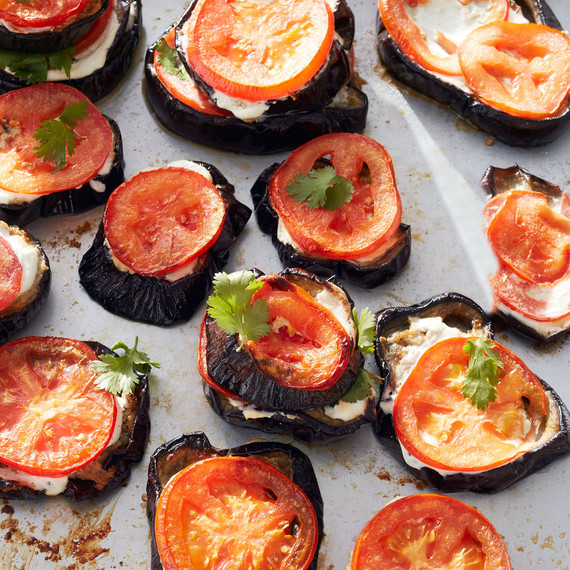 Lovely Layers
The key to roasting eggplant is presalting it to extract moisture, which prevents it from soaking up too much oil as it cooks. These rounds, seasoned with warming spices like cumin and ginger and then stacked with cool yogurt and tomato slices, turn almost creamy after a spell in the oven. Adding fresh herbs right before serving brightens up the flavor of the dish.
Get the Indian-Spiced Eggplant Stacks Recipe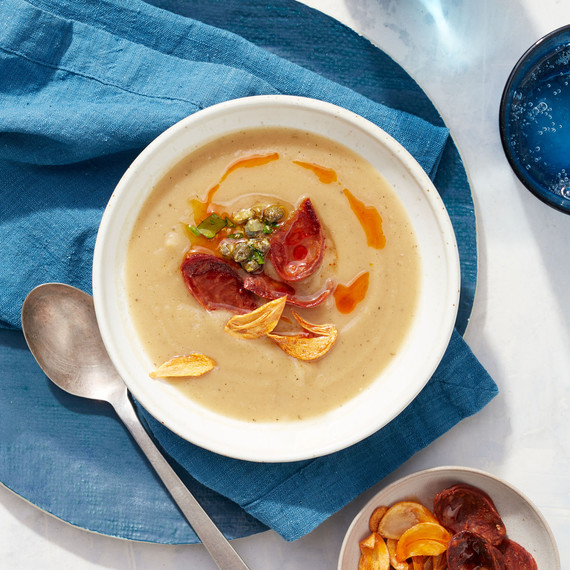 Warm Comfort
For a more flavorful soup, roast the vegetables to intensify their earthy sweetness before pureeing. Here, parsnips take on a nutty depth that's complemented by both the smoky notes of chorizo and the briny caper tapenade.
Get the Roasted-Parsnip Soup with Chorizo Recipe