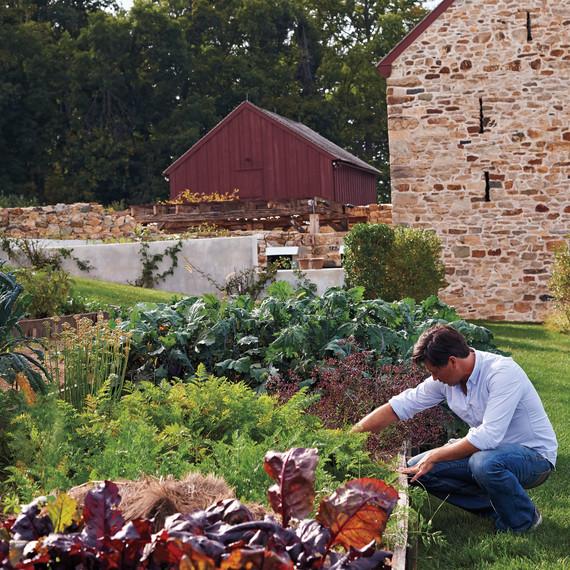 Although farm-to-table has become more of a marketing fad these days, there are those who truly practice what they preach when it comes to eating local. One such person is Dean Carlson. A former Wall Street trader, he's the owner of Wyebrook Farm in Chester County, Pennsylvania, where he and his team raise livestock, grow heirloom and organic vegetables and fruits, and use what the farm produces in a restaurant onsite.
We've been fans of Wyebrook since it opened in 2012, and our test kitchen eagerly anticipated the release of Carlson's cookbook, "Field & Feast," this year. It expands on the rustic recipes we fell in love with when we first visited, as well as the inspiring philosophy behind the farm. The best part? It was just announced that the profits from "Field & Feast" will benefit Stone Barns Center for Food and Agriculture.
Located in Pocantico Hills, New York, Stone Barns is a nonprofit organization that shares Wyebrook's mission to create a sustainable food system. Stone Barns is also comprised of a farm and a restaurant, headed up by none other than superstar chef Dan Barber of Blue Hill in Manhattan. "Stone Barns Center is honored to receive support from the sales of "Field & Feast." Our work to create a healthy and sustainable food system is enhanced by the community of farmers and chefs like Carlson working every day toward this goal," says Jill Isenbarger, CEO of Stone Barns Center.
Watch Dan Barber discuss sustainable farming and eating in an interview with Martha: