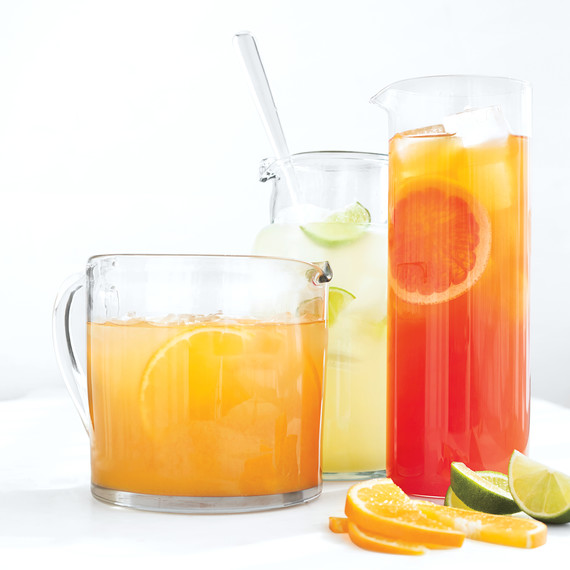 Champion golfer Arnold Palmer was one of the most popular athletes of the 20th century. His prowess on the golf course and his magnetic personality inspired an American golf boom that shaped how the game is played today. Another part of his outsized legacy? His eponymous beverage, the Arnold Palmer.
As Palmer himself tells it in a short film for ESPN's "30 for 30" documentary series, he came up with the idea one day when his wife was making iced tea, suggesting that she add a little lemonade. According to his website, in the late 1960s, Palmer requested the lemonade and iced tea combo at a restaurant in Palm Springs. A woman sitting nearby overheard and ordered an "Arnold Palmer" drink for herself. Word spread through his legion of fans known as "Arnie's Army," and an iconic beverage was born. In 2001, Palmer partnered with the Arizona Beverage Company to bottle the drink.
The now-classic blend of lemonade and iced tea is super easy to make at home and just the thing for a hot day. It also lends itself well to experimentation. We love spiking it for cocktail hour -- try this Citrus Arnold Palmer with Bourbon -- or playing around with different teas and fruits. Some of our favorite pairings: chamomile tea and limeade; rooibos tea and grapefruit-ade; and jasmine tea and orange juice. Whichever recipe you choose, make sure to raise a glass to the legend we have to thank for its existence, the one and only Arnold Palmer.
Watch food editor Greg Lofts demonstrate how to update the Arnold Palmer with floral-tea flavors and bright citrus: