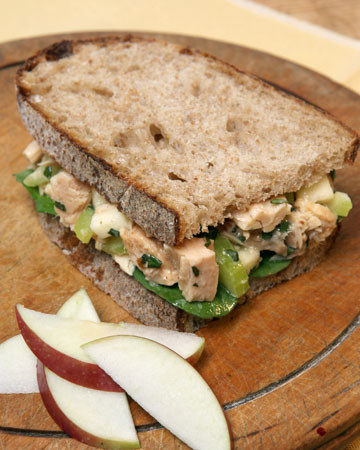 A homemade tuna sandwich for lunch in America is uneventful. A homemade tuna sandwich for school lunch in Italy, on the other hand, is punishable by disciplinary action. According to an article in the Italian newspaper Corriere della Sera, a student at Pirelli Elementary School in Milan was made to eat lunch alone after bringing a homemade tuna sandwich to school. By packing her the lunch, the student's parents apparently violated local rules which state students can eat only school-provided meals.

Parents packing meals for their kids are well aware of these rules and are making sandwiches to protest them. Frustrated with unaddressed demands for better quality and quantity of food in schools across Italy, a growing number of parents are going against the "no packed lunch" rule in the hopes of driving reform in school cafeterias.

As the question of la schiscetta ­(food brought from home) heats up in different regions of Italy, it is beginning to capture the attention of politicians. Representatives from Italy's conservative party, Forza Italia, are chiming in to defend the rights of parents to pack homemade lunches for their kids and recently, a judge in Turin ruled in favor of parents demanding an alternative to inadequate school lunches.

Supporters of the current rules believe that allowing students to bring homemade lunches to school will compromise order, as well as the safety of pupils who may suffer from allergies or intolerances. Homemade lunches would also get in the way of the educational opportunities that present themselves in the cafeteria, according to Anna Scavuzzo, head of school food policy in Milan, who emphasized that lunchtime should be a time for kids to learn about community and nutrition through shared, wholesome meals.

Scavuzzo has stressed that while the current rules around lunch should stay in place, there needs to be more appropriate ways of addressing violations than isolating students. Until that is ironed out, Italian families may want to save the tuna for dinner.