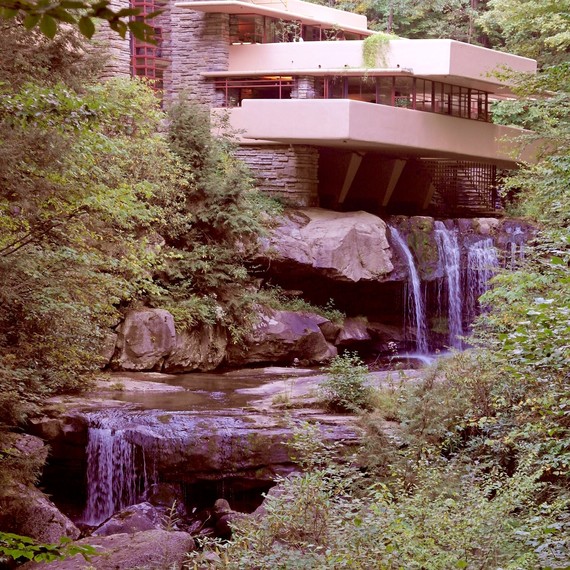 Fallingwater, the famous Frank Lloyd Wright house built in the 1930s, is and remains an architectual feat -- it's even been declared a National Historic Landmark. 
But while most of us can't afford a FLW house doesn't mean you have to watch your dreams of owning a waterfall house flow away (sorry).
Real estate website Trulia has listed homes across the US that are in close proximity or have breathtaking views of natural waterfalls. The good news is that some of them are quite affordable.

One cabin in Au Train, Michigan, costs only $185,000 and offers 3,000 square feet of open space and waterfall views from every level.
 

And, if you are having trouble deciding between the mountains and the ocean, then maybe this stunning Hawaiian hideaway is for you. The single-family home offers not only sweeping views of the ocean, but there is also a waterfall nearby that is visible from the tree-house in the backyard. Naturally, this will cost you a bit more. Ok, A LOT more. But, I'm sure the $1.6 million listing price is doable for some of you.  If not, there are plenty more homes for you to choose from.
Of course, you can also just build this awesome waterfall in your garden and call it a day.