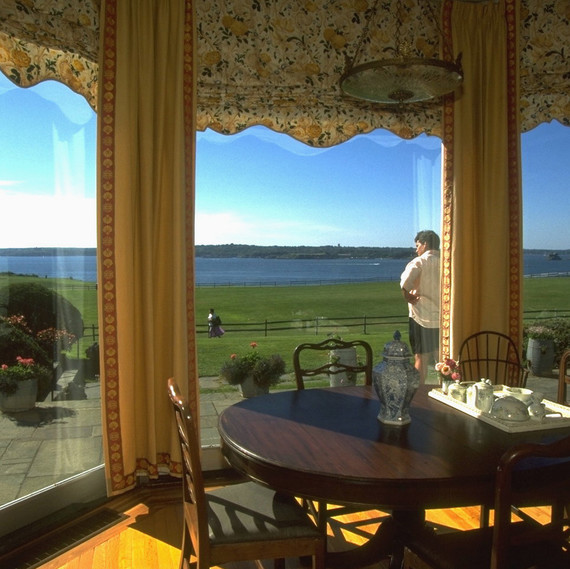 You can now live like a Kennedy for a cool $39 million! Jackie O's childhood summer home in East Hampton, NY (one of America's most exclusive villages) is on the market and it has everything you'd expect from a home with that price tag.
Dubbed "one of the most beautiful houses in America" the Lisata, or Place of Peace, property is sutuated on 7.15 acres and was built in 1917. It was designed by renowned architect Arthur C. Jackson and the Bouviers used it as their summer home in the 1920s. Since then there have only been a handful of owners, including designer Reed Krakoff and his wife who bought the estate in 2007 and completely renovated it.
[SEE MORE: 6 Incredible Celebrity Kitchens to Steal Ideas From]
The 2-story home has 10 bedrooms and 10.5 bathrooms. It is located very close to East Hampton's beaches but, if you are more of a pool kind of person, the house has one of those too -- and it's heated. Speaking of pool, there is also an adjacent two-bedroom pool house and a three-car garage.
The kitchen is obviously a dream. The backyard is pretty impressive -- I mean, if you're into super gigantic, gorgeous open spaces with Linden, London Planes, Cork and American Elm trees.