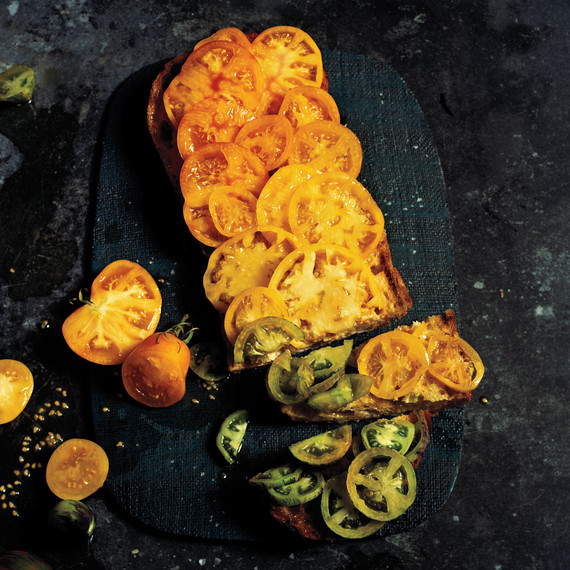 If you started with Pumpkin Spice Lattes right after Labor Day, well stop reading now because this post is not for you. It is for lovers of garden-fresh tomatoes, those who swoon over large bunches of basil, and who compare their farmers' market haul with friends via Instagram snaps.

Call us the fall deniers, the summer lengtheners -- we might love baked sweet potatoes just as much as everyone else, but we're not ready to go there -- yet. We're busy savoring the last flavors of summer -- while wearing white pants of course!
Tomato Ombre on Grilled Rustic Bread
Sure we're starting with the tomatoes. Have you ever tried to eat a caprese in the winter? Savor every last one -- big, small, yellow, orange, or red -- in picture-perfect insta form atop grilled bread or in a salad or a pasta or  . . . 
Get the Tomato Ombre on Grilled Rustic Bread Recipe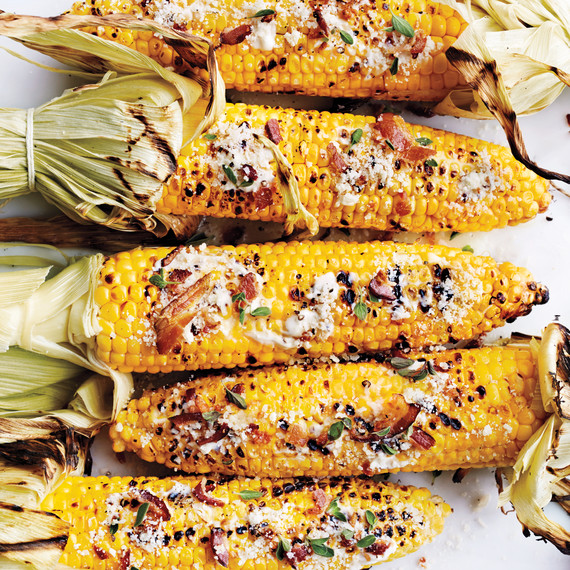 Grilled Corn with Bacon
Because you should? Because everything tastes better with bacon? Because by now even you have eaten enough plain boiled ears of corn? Of course you could make a corn salad!
Get the Grilled Corn with Bacon Recipe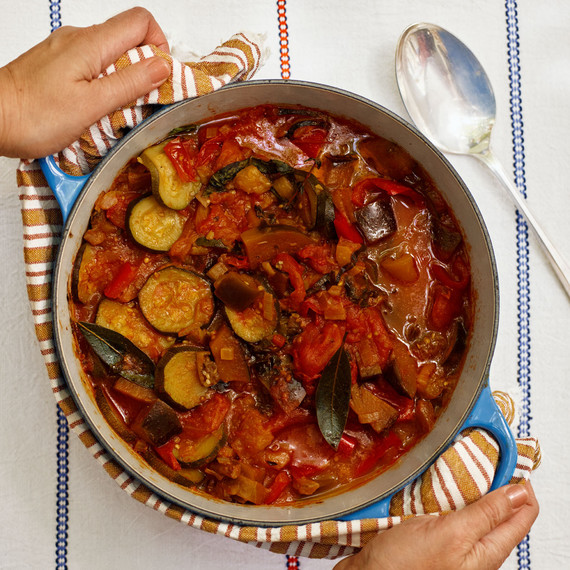 Ratatouille
Go French -- make this quintessential vegetable stew with all of the best summer produce (or the leftover bits of zucchini, eggplant, and bell pepper in your crisper drawer!). Serve it warm on a chilly night or room temp on a warmer one.
Get Ma Belle Mere's Ratatouille Recipe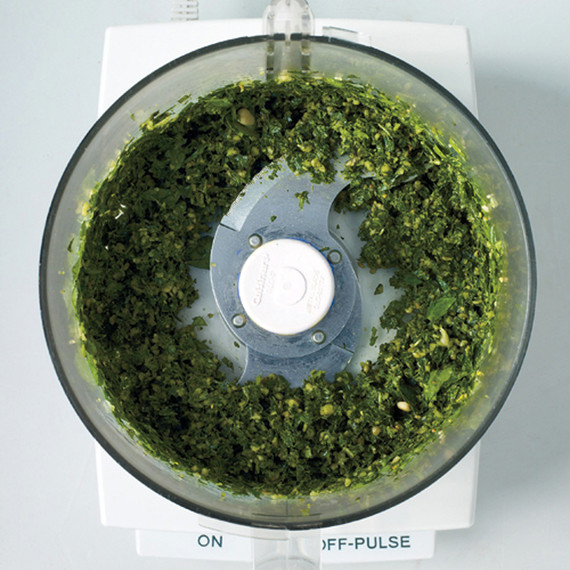 Pesto
Make it now and eat it tonight or put it on your lunch sandwich tomorrow. Your jar of pesto will last a couple of weeks in the refrigerator (cover the surface carefully with olive oil to prevent discoloration) but you'll likely finish it long before then. Or extend the season by freezing some pesto.
Get the Basic Basil Pesto Recipe