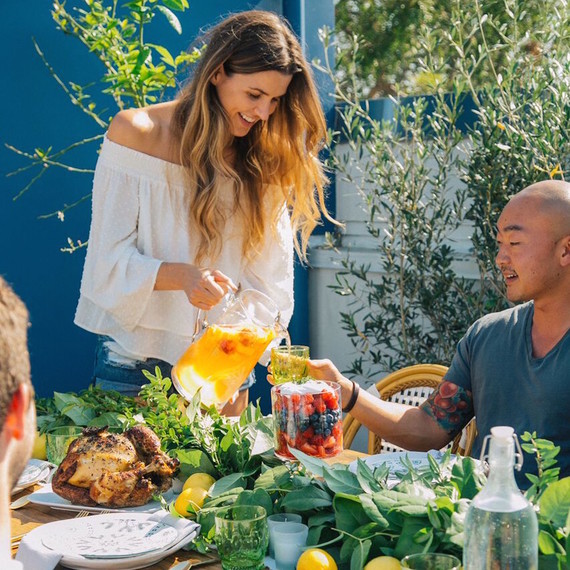 Rule 1: Make a Simple, No-Bake Meal
Hit the grocery with a plan: easy to grab, go, and gobble-up dishes. Pick up a golden rotisserie chicken or two from the warm food isle. This simple lifesaver can be used a million ways: sliced and served alongside veggies and greens, torn up for chicken salad, shredded into cheesy quesadillas, or placed on the table with other sandwich items like fresh crusty bread, gourmet mustards and spreads, sliced cheeses, and cornichons so your guests can help themselves.
We chose to let our chicken be the star, carving juicy pieces at the table to pair with a simple cheese board. We added a yummy watermelon-feta salad (picking up a pack of pre-cubed watermelon for serious time savings) and summer berries with fresh whipped cream. Arranging our dishes and whipping the cream took fifteen minutes at the most. We were back on the roof with wine in hand in no time at all.
Try One of Our Chicken Recipes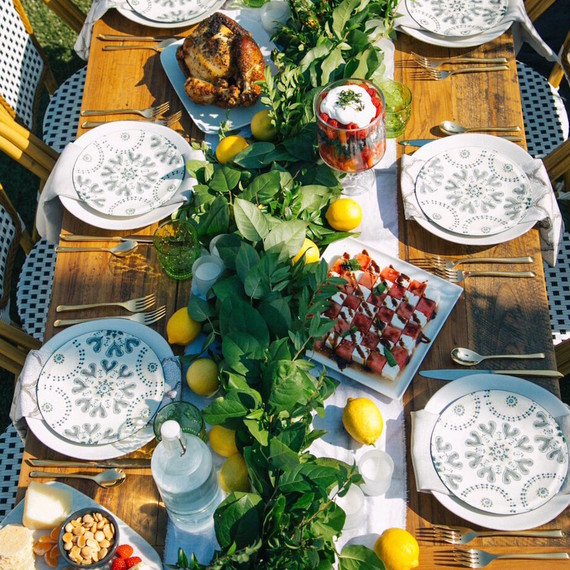 Rule 2: Always be prepared
A stocked pantry will save you all sorts of last minute headaches. What exactly should you keep around in case of emergency? Frozen pizza crust: it's easy and delicious when topped with a little goat cheese and veggies, then grilled to perfection. Frozen pie crust: simply toss leftover fruit with sugar, wrap it in dough, and bake into a tasty galette. Dry pasta, hard cheese, gourmet crackers, and olive oil are great staples and can be combined to make a quick snack or meal.
Here's How to Create a Well-Stocked Pantry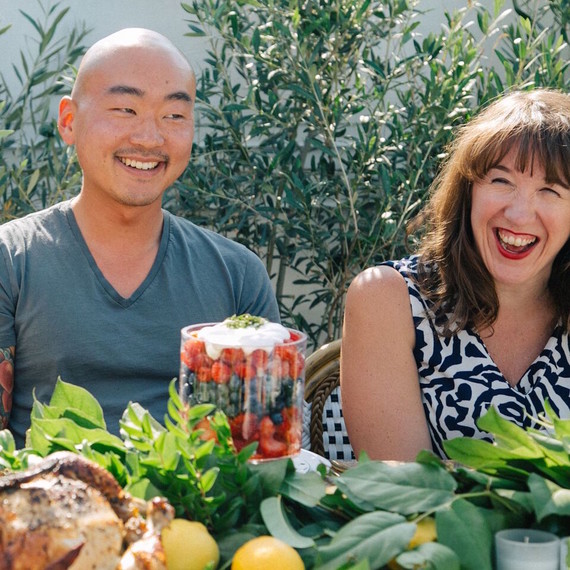 Rule 3: It's all about the mood
Don't have a go-to dinner party playlist on your phone? Pop on one of Spotify's thousands of summer and party playlists. String bistro lights to enhance the party vibes -- plus, they'll make your guests look great under their soft glow.
Find the Perfect Playlists for Every Kind of Dinner Party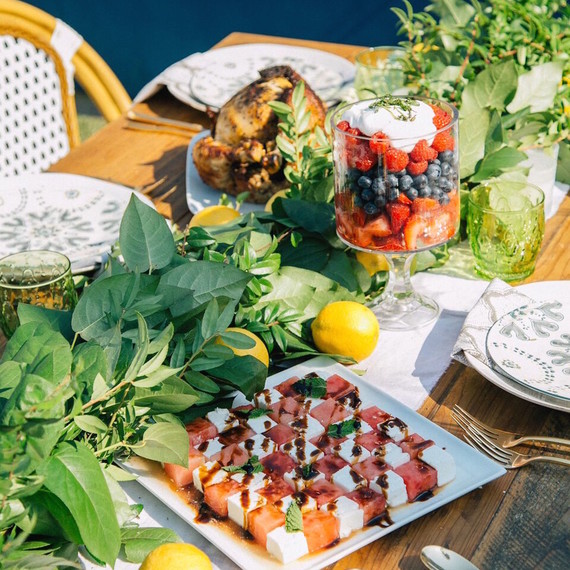 Rule 4: Go big with design
Make your life easy and decorate with one table-length piece. Use a bold, patterned table runner or a large, leafy garland to make a statement with minimal effort. Set place settings around the piece and your table will look festive without the fuss.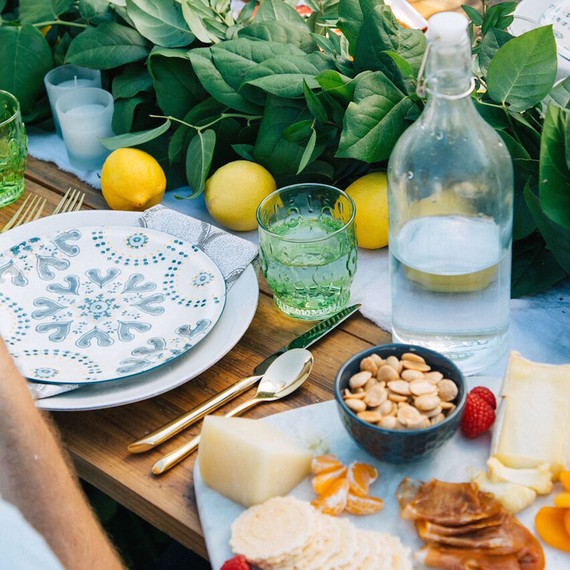 Rule 5: Always set a stylish table
Our biggest secret? Patterned melamine plates. They're inexpensive, lightweight, and super durable, so they're perfect for outdoor use. Sub out pricy floral arrangements with a bowl of fruit or tea lights to set the mood in a low key way.
Check Out Our Centerpiece Ideas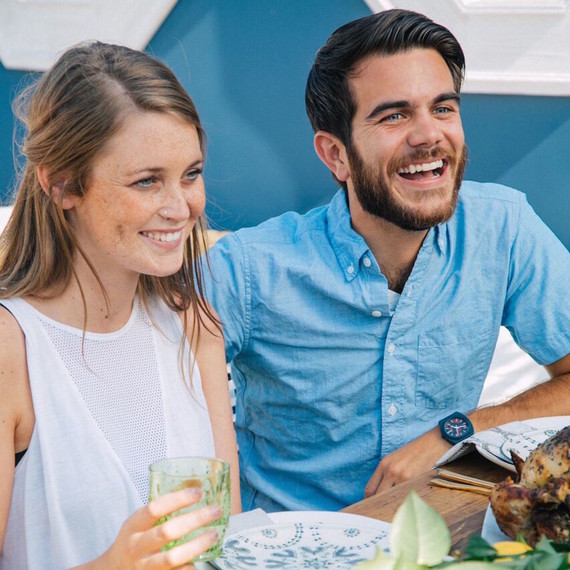 Rule 6: Play the hits
Once you discover what works for you, do it over and over again. Your guests will love coming over knowing that a party at your place means good music, great bites, and nonstop conversation.