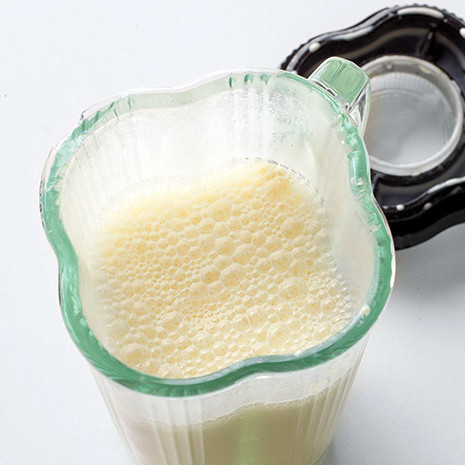 Get the Simple Crepes Recipe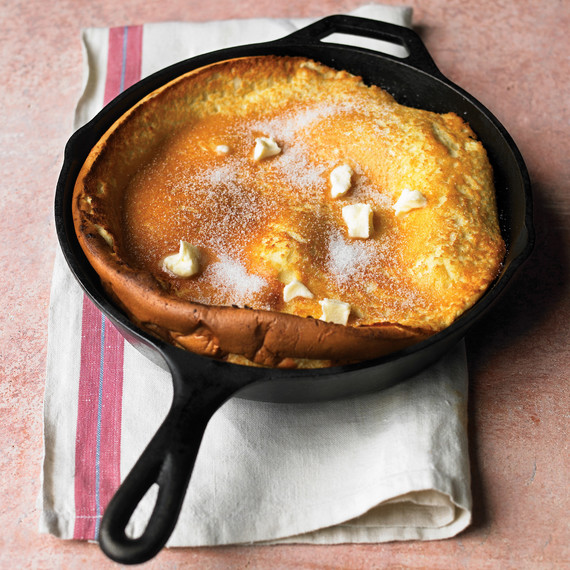 2. Dutch Baby Pancake
Ditch cooking pancakes to order and try baking one big pancake instead. The batter comes together in a flash in the blender and puffs up beautifully in the oven. Cut into wedges and serve with butter, sugar, and lemon juice for the simplest brunch crowd-pleaser. Ready for more? Our Blueberry Dutch Pancakes rely on the same techniques and are just as delectable.
Get the Dutch Baby Pancake Recipe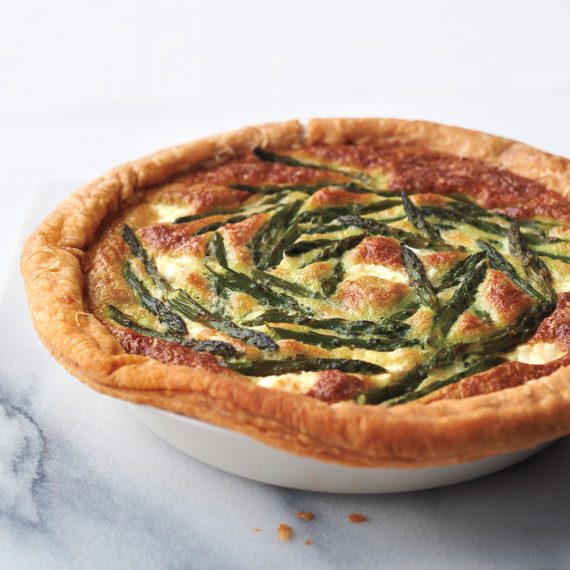 3. Asparagus Custard Tart
A quiche by another name, this tart has the blender to thank for its light, silky filling. Pour into buttery store-bought puff pastry and top with two kinds of cheese -- Gruyere and goat -- and tender asparagus spears for an elegant, satisfying brunch main dish.
Get the Asparagus Custard Tart Recipe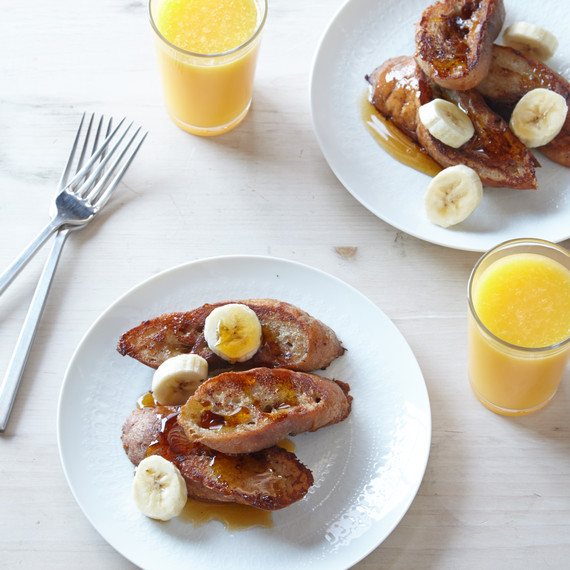 4. Vegan Banana French Toast
No eggs allowed? No problem! Blitz banana, tofu, maple syrup, almond milk, and spices in the blender and soak your bread in that mixture instead. The result: creamy, custardy French toast that even non-vegans won't be able to resist.
Get the Vegan Banana French Toast Recipe
5. Hollandaise Sauce
Take the guesswork out of the classic French sauce by breaking out the blender. All you need are five ingredients -- egg yolks, butter, cayenne pepper, salt, and lemon juice. Serve it over steamed asparagus for a sophisticated brunch side dish or use it to top a traditional eggs Benedict. See the magic for yourself as our Kitchen Conundrums expert Thomas Joseph whips up this no-fail hollandaise.
Get the Blender Hollandaise Sauce Recipe