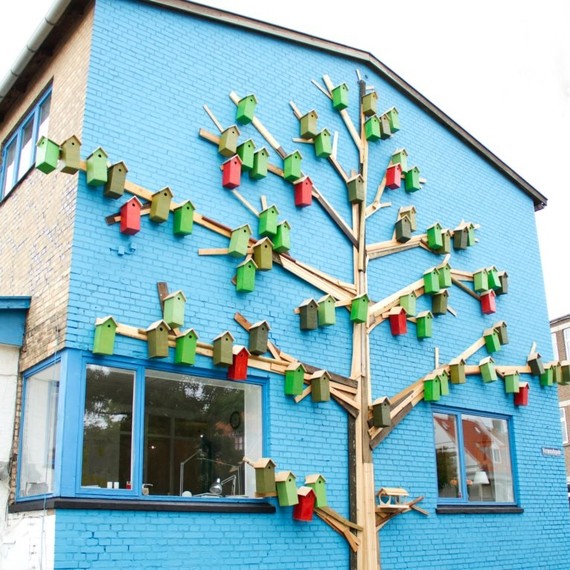 We all want to be surrounded by nature as much as possible, even (especially) those of us who live in big cities. Unfortunately, very few of us actually do something about it. And, no we're not talking about taking a trip to the mountains, we are talking about bringing nature to the city.
One artist in Copenhagen, Denmark, is doing just that. His project may sound a little out of the ordinary, but once you think about it, Thomas Dambo's birdhouse project actually makes a lot of sense and we can all learn from him.
"Birds are some of the few animals still living in our cities, and I began this project because I thought that it was important to make sure that they can continue living here," Dambo writes.
[Try This: Build Your Own Treehouse]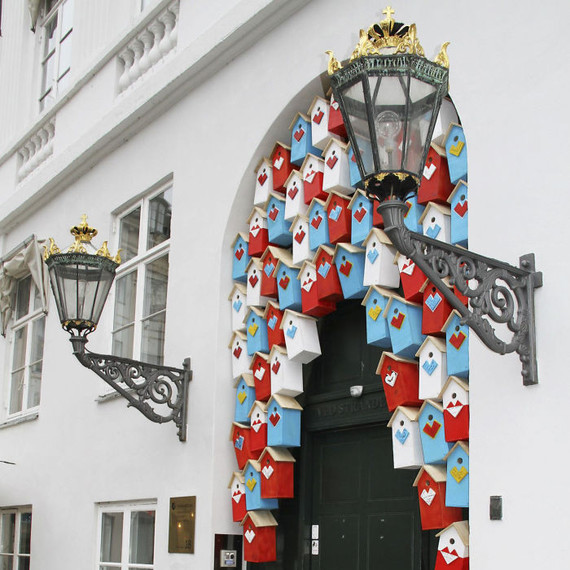 Enter the "Happy City Birds" project. In the course of the last seven years, Dambo has travelled the world and built over 3,500 colorful birdhouses from scrapwood and recycled materials in an attempt to give shelter to as many city birds as possible. "People always ask me if birds use the houses," he continues. "My answer is that birds move into the houses if there are birds in the area, so birds will not move into the houses if they are hung on a light pole next to a noisy road."
[Related: Here's How to Make Gourd Bird Feeders]