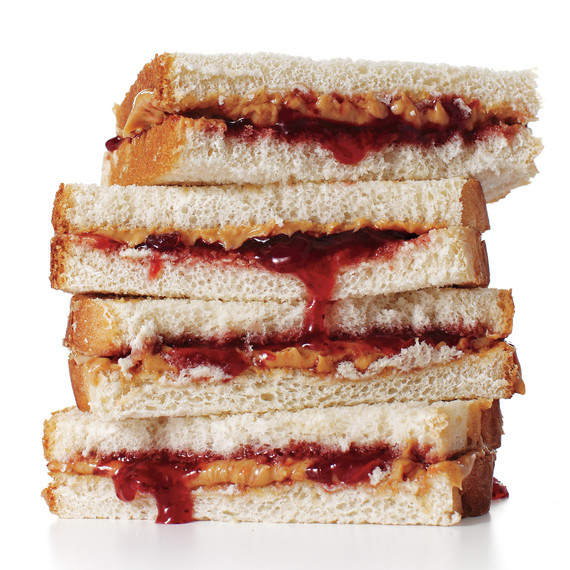 The humble, uber-comforting PB&J has got to be one of our all-time favorite sandwiches. And we're not alone -- according to a recent survey, the average American will eat nearly 3,000 peanut butter and jelly sandwiches in his or her lifetime. While the combo of soft bread, creamy or crunchy peanut butter, and sweet jelly is always a winner, we also love experimenting with this combo. Upend your brown-bag routine with our fresh takes on the PB&J -- whether it's lunchtime or after-school snack time, they totally hit the spot. The only thing missing is a glass of cold milk!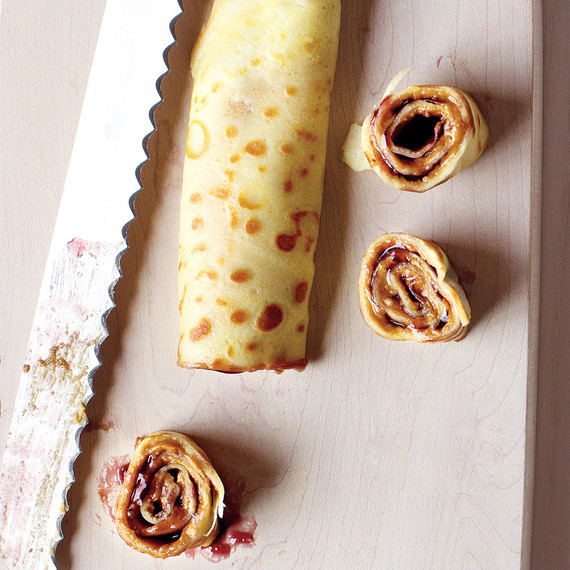 1. Turn it into a crepe
This French street-food staple couldn't be simpler to make and is delicious rolled up with grape jam and peanut butter.
Get the Peanut Butter and Jam Crepe Roll Recipe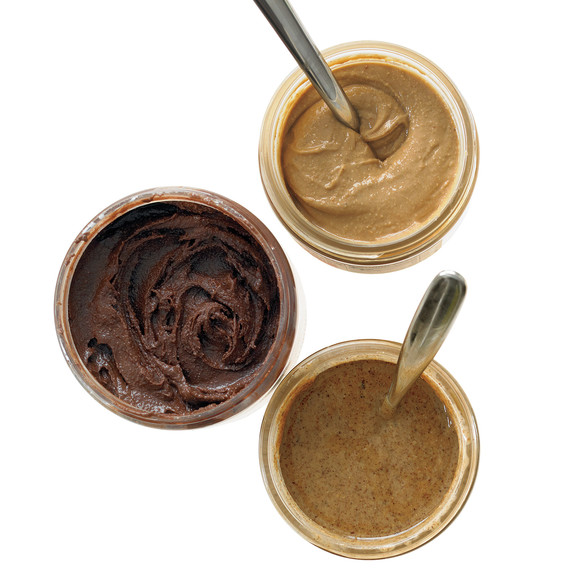 2. Schmear on a different nut butter
Go beyond the peanut and try almond, cashew, or hazelnut butter. They're just as scrumptious layered with your favorite jam and super easy to find at the store or whip up at home.
Get the Almond Butter Recipe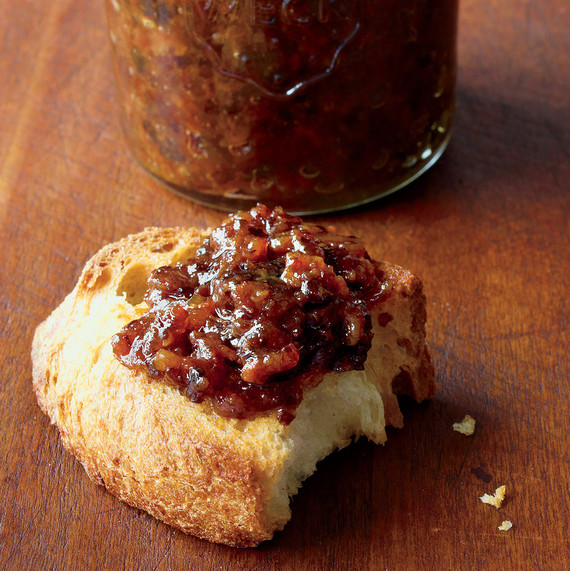 3. Use bacon jam
Bacon is always a good idea! Cook it low and slow with plenty of aromatics, cider vinegar, brown sugar, maple syrup, and coffee for an irresistible spread that pairs well with peanut butter.
Get the Slow-Cooker Bacon Jam Recipe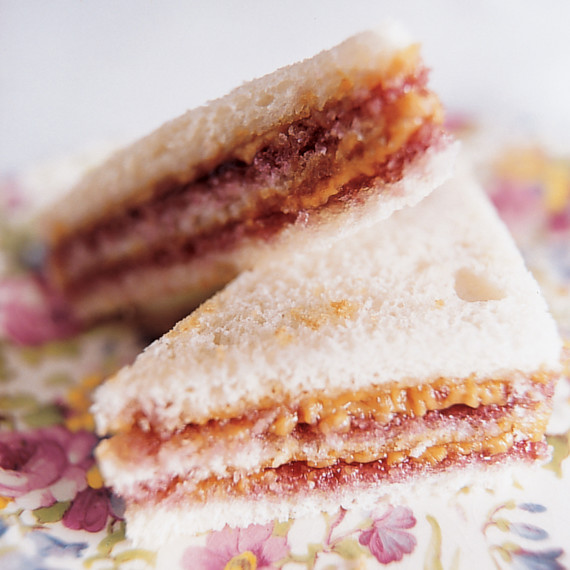 4. Make it a triple decker
Your favorite sandwich becomes thrice as nice with extra tiers of bread, peanut butter, and jam. Trim the crusts and cut into triangles for a lunchbox or teatime crowd-pleaser.
Get the Triple Decker PB & J Tea Sandwiches Recipe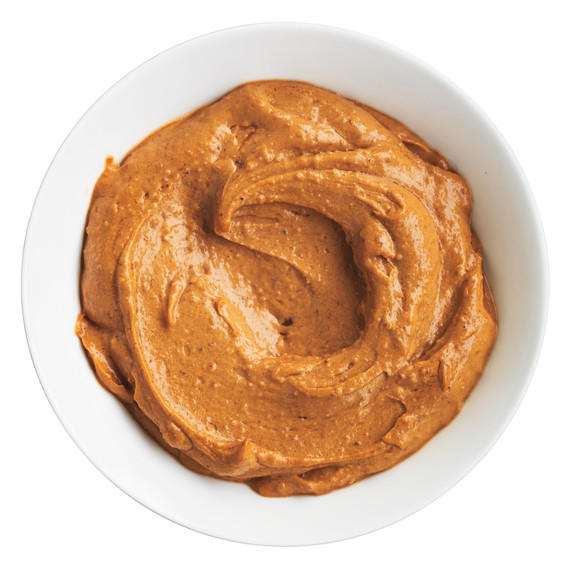 5. Spice it up
If you (or your kids!) can handle the heat, turn up the volume on both your peanut butter and your jelly. We love amping up peanut butter with adobo sauce and spiking apple jelly with fiery habanero chiles.
Get the Chipotle-Peanut Sauce Recipe
6. Swap the bread for pancakes
The perfect way to use up leftover pancakes! Spread them with crunchy peanut butter and any jam you please, then wrap in foil for a delectable on-the-go breakfast or lunch.
Get the PB and J Pancakes Recipe