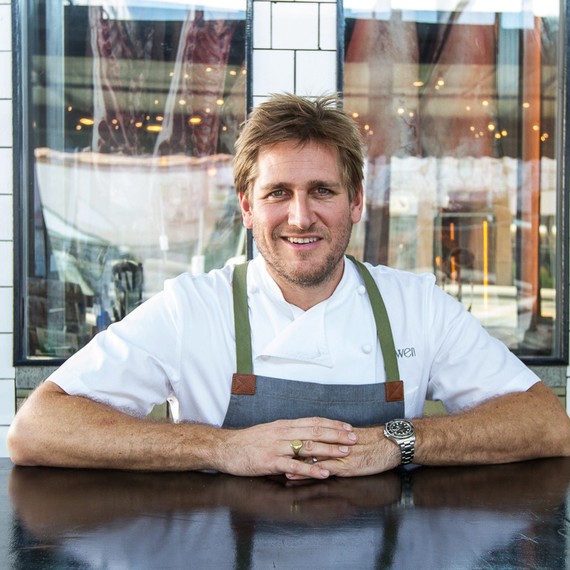 Do you remember your first time cooking with Martha?
I do! It's funny -- I walked in for this Facebook Live and saw the pot of oil set up with the thermometer, and it took me back to the first time I was on Martha's show. We were making fried squash blossoms with Taleggio and blackberry sauce that day, and I remember her walking onto the set, looking around, and saying "Where's the thermometer? You've always got to set the oil with a thermometer." And I was like, "Of course you do! You're so right." Martha's always been super thorough, and I love that about her.
You mentioned that you like to cook with your son. What's the best way to get kids involved in the kitchen?
He just got to the point where he's super interested in cooking and wants to create his own recipes. Any recipe we've made before, he wants to do his version of it, which is pretty adorable. For us, it started with gardening. The idea of being able to create something through nature is a beautiful lesson for kids -- if you plant something and take care of it, it will grow, and at some point, you'll be able to harvest it. Gardening takes the level of excitement and respect for ingredients to a whole new place. So if you can garden with your kids, that's awesome. If not, try involving them in the shopping process and letting them have a say in what you get. When kids can have ownership over something, they're much more passionate about it.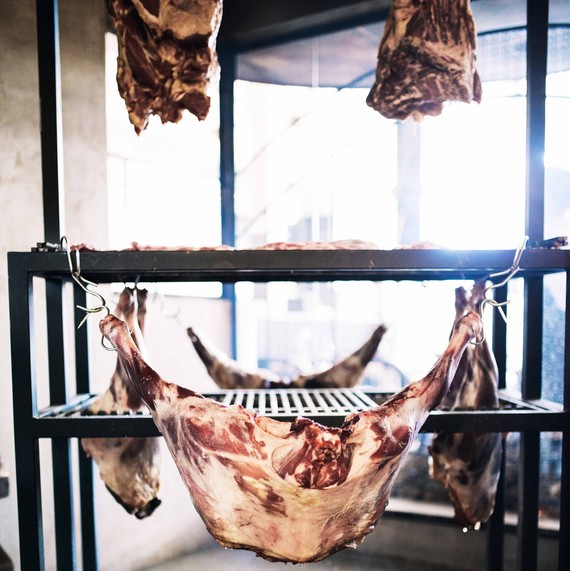 Tell us about your new restaurant Gwen. How would you describe it?
Firstly it's a butcher shop, which is interesting because you don't get a lot of restaurants that are also butcher shops. We have people coming in to buy beautiful meat all day long -- we bring in wagyu from Australia, grass-fed lamb, rabbit, and all sorts of game. We have a 40-foot refrigerator that's half dry-age room and half charcuterie room, where we make all of our own salamis and prosciuttos. The butcher shop is also the entrance to the dining room, so it sets the scene in terms of the restaurant. Live-fire cooking is also a key component -- we have a big asador (Argentine grill) for smoking meats. It's a meat lover's paradise, but we also do great vegetable and pasta dishes and desserts!
You've opened two restaurants, written half a dozen cookbooks, and starred on multiple TV shows. What is it that drives you?
It's a lot to balance, but the truth is if you like what you do, you don't mind working. What drives me is the excitement of developing a dish. Whether I'm doing a recipe for a home cook or cooking for super accomplished chefs, taking a spark of an idea and seeing how I can use ingredients to make it a reality is really interesting to me. We've gone on that journey many times over at my first restaurant Maude, where the menu changes monthly, and we start with one ingredient like a tomato and have to make 12 different courses with it in a way that isn't boring.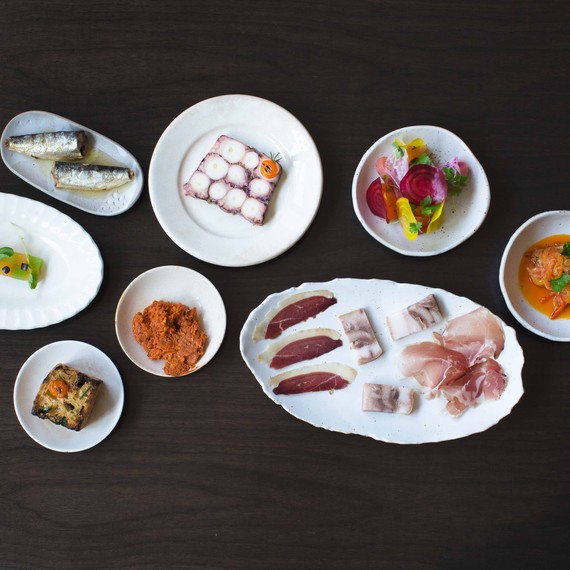 What ingredients do you think should be in every home cook's pantry?
Good charcuterie and cheese. I actually used to say this before I had a butcher shop. If you have a handful of those in the fridge, you've got a meal right there, or you can make delicious paninis, pasta, etc. You can also do so much with great-quality eggs. It sounds simple, but you can take it in so many different ways, from a poached egg on a salad to a beautiful souffle to a really fast omelet.