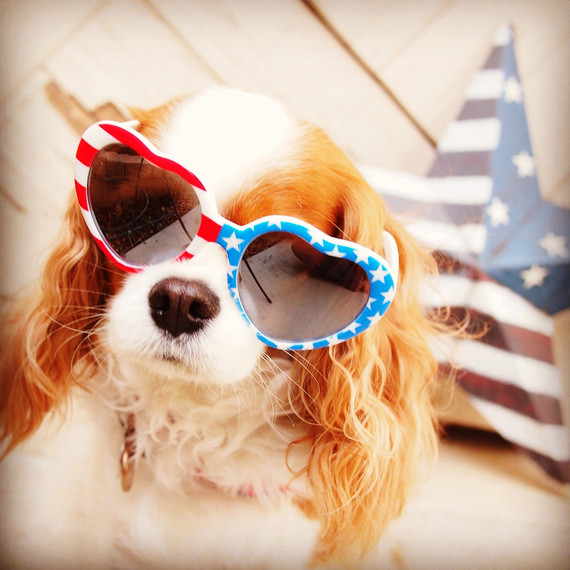 Number 1: What is Labor Day?
Okay, let's start with a basic (and the only) fact most of us know:, Labor Day is the first Monday in September.
Officially, it's a national holiday (it became one in New York City in 1882) that celebrates labor unions and the effectiveness of the American working class. Yup, that's it! Labor Day literally celebrates -- wait for it -- laborers. Why shouldn't that be a national holiday? Labor is the foundation of our economy and we take a fair amount of pride in our hard-working ideals. And what better way to celebrate our country's labor unions than by not working?
Labor Day introduced itself to the American public in the late nineteenth century as a result of the growing labor union movement. According to the Encyclopedia of U.S. Labor and Working-class History, proponents of the first Labor Day wanted to "bring together the various strands of the working class movement," which included socialists, anarchists, and craft unionists, among others. Fun group, huh? But actually, the holiday was meant to gather the respective groups associated with the labor movement to celebrate the grand effects of their efforts.
Unofficially, Labor Day is a holiday that, much like Memorial Day, marks a nation-wide seasonal pivot. It heralds the arrival of the fall, and with it the beginning of school and fall sports. Labor Day gives everyone permission to take their winter clothes out of storage.
Number 2: Why can't I wear white pants after Labor Day?
Because white pants are a recipe for disaster and you shouldn't have been wearing them in the first place? White pants have been typically associated with summer, and as Labor Day unofficially denotes the end of summer, it also marks the end of "white pants" season. However, rules were made to be broken. Rest assured the style police won't arrest anyone for wearing white pants after Labor Day anymore. Actually, winter whites are quite the look. (You stylish pant-lovers might want to keep this Stain-Removal Guide handy.)
Number 3: What happened on the first Labor Day?
They celebrated in classic American-holiday style: with a parade. More than 10,000 workers marched from downtown Manhattan up to Union Square. Fun fact: for the first two decades after Labor Day's initiation, the holiday was ostensibly a strike. Workers across the country would take the first Monday of September off, with or without permission from their employers. These days, Labor Day is a federal holiday, which means most establishments close up shop for the day, giving you the opportunity to host a cookout and sip some sangria.
Number 4: Do other countries have a "labor day"?
Yes! In fact, a lot of them do. However, many countries celebrate International Worker's Day, which is unofficially called "Labour Day," on May 1st.
Number 5: What should I do on Labor Day?
Anything except labor. Put the phone down, and get outside! It's the last day of summer (unofficially), so do all the summer things you won't be able to do for another nine months. You know: complain about the heat, chase your kids around the house with sunblock, or clean the sand from the crevices of your beach bag. Or, go to the beach. And, check your local listings for parade hours.
Now that fall's almost here, you could also start dreaming about pumpkin spice lattes, good recipes for Sunday football,and the kids FINALLY going back to school. Pour yourself a glass of wine and listen to the sounds of an about-to-be-empty home.
Labor Day? More like Yay-bor Day!