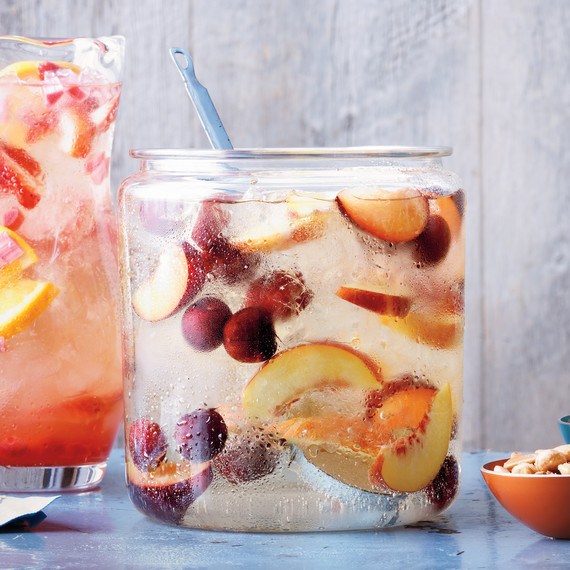 1. White Peach Sangria
Martha's Twist: Don't stop at peaches! It's your last chance to use all that summer fruit. Toss in nectarines, plums, and cherries, too, then add white wine and ginger ale to make the perfect fizzy sparkler for your Labor Day party.
Get the Stone Fruit Sangria Recipe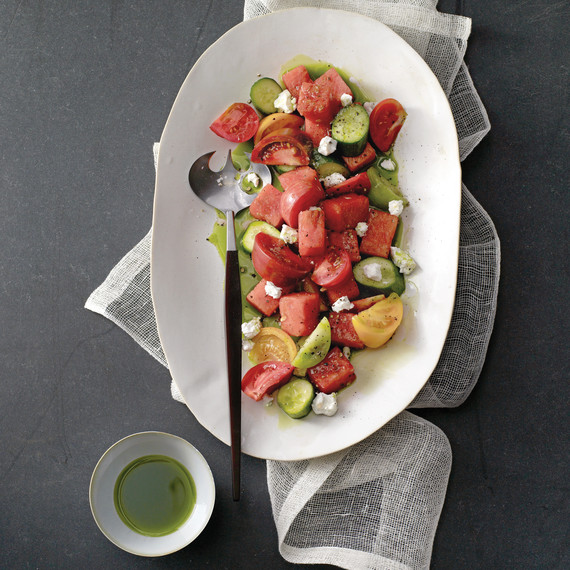 2. Watermelon "Caprese"
Martha's Twist: Instead of swapping out tomato for watermelon, use both. Add cucumbers for crunch, dot with hand-torn pieces of mozzarella or goat cheese, and serve with homemade basil oil.
Get the Watermelon and Tomato Salad with Basil Oil Recipe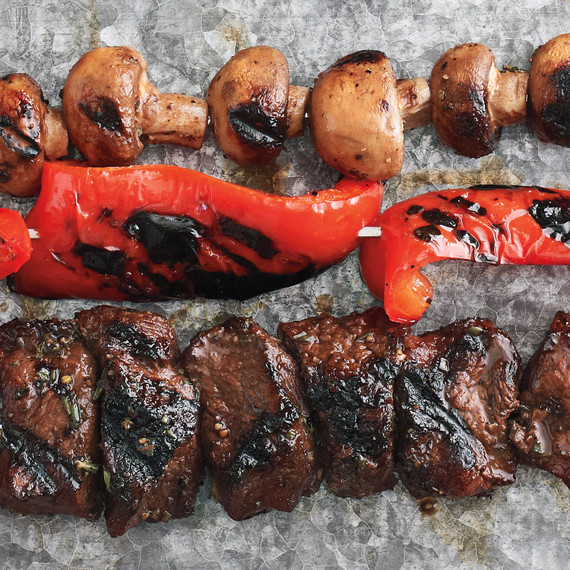 3. Balsamic Steak and Mushroom Skewers
Martha's Twist: Fire up some bell peppers as well -- they'll complement the juicy steak and mushrooms beautifully. Be sure to grill the ingredients on separate skewers so they cook evenly.
Get the Mushrooms, Red Peppers, and Beef with Balsamic-Rosemary Marinade Recipe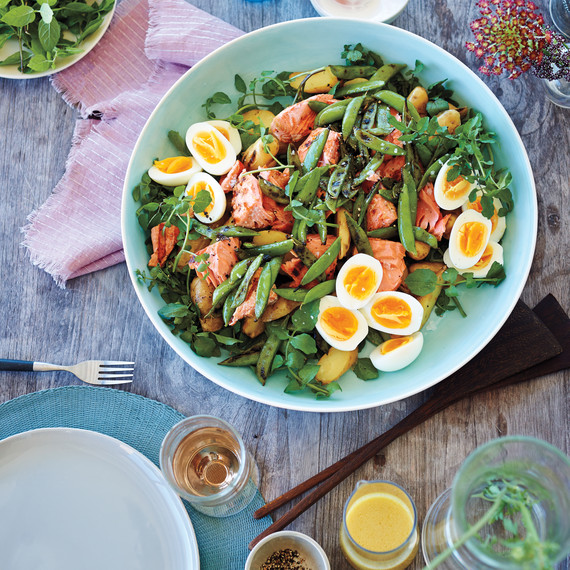 4. Grilled Salmon with Garlic and Dijon
Martha's Twist: Round out your menu by making a grilled salmon salad. Our take on the classic Nicoise switches out tuna for flame-kissed chunks of salmon and combines them with eight-minute eggs, sugar snap peas, watercress, and boiled new potatoes.
Get the Grilled Salmon Salad Recipe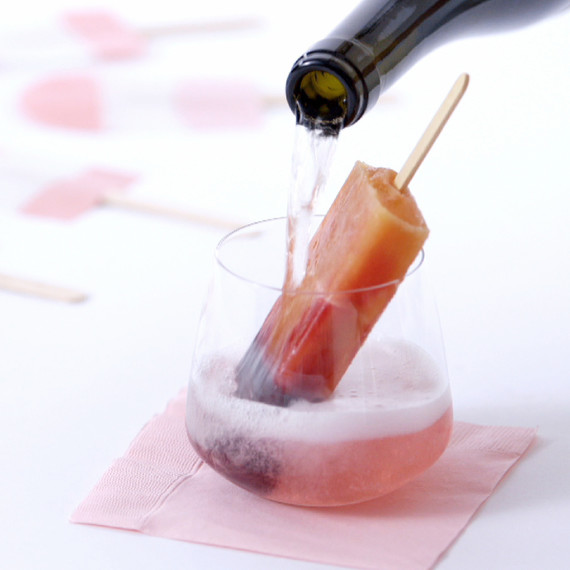 5. Champagne Popsicles
Martha's Twist: Add a splash of Chambord (raspberry-flavored liqueur) to your ice pops -- it goes wonderfully with champagne. Want to make this fun dessert (or is it a cocktail?) the theme of your Labor Day party? Don't miss our guide on How to Throw a Champagne Popsicle Party.
Get the Striped Ice Pops Recipe