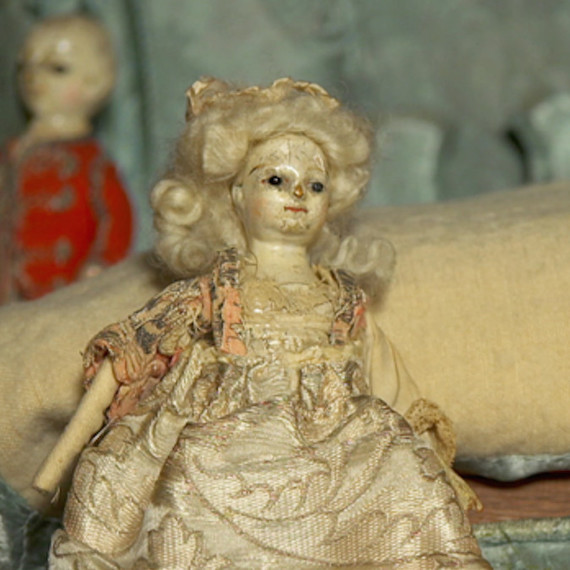 Take it from us — decluttering is a good thing. But before you throw out those old toys and hand-me-downs that are sitting up in your attic collecting dust, you may want to have them valued by an appraiser to find out how much they're worth. You may be surprised.
Case in point: The owner of an 18th century dollhouse set in England was quite surprised (and delighted) to hear that he possesses "one of the most important English baby houses in existence." As you can imagine, this came with a pretty hefty price tag — the dollhouse was estimated to be worth $196,903. (Yes, you read that correctly.)
"We're talking about something quite incredible," says expert Fergus Gambon. "I was looking at something, which was unchanged, essentially for 311 years."
The dollhouse was built in 1705. Even for the time, it was quite a masterpiece complete with paneled rooms, tiny wooden furniture, lavishly detailed clothing, and a family of dolls. The complete set was originally commissioned by Miss E. Westbrook of East London and remained in the family, being passed down the female line for generations.
Today, remarkably, the dollhouse is almost perfectly preserved with all eight original dolls. The "baby house," as they were called back in the day, is made from wood, and has two stories and four compartments.
So to go back to our initial point, don't get rid of those old toys just yet. And maybe in the meantime, you'll want to check around the house to see if you have something similar.
[]