If you thought humans were the only species capable of appreciating fine art, guess again! The first art exhibit for dogs just happened and it was a paws-itively adorable success.
Aptly titled "Play More" by designer and self-admitted dog-lover Dominic Wilcox, the exhibition was open for two days in a gallery in Southeast London. It featured interactive installations, paintings, and drawings "all aimed at dogs and their interests."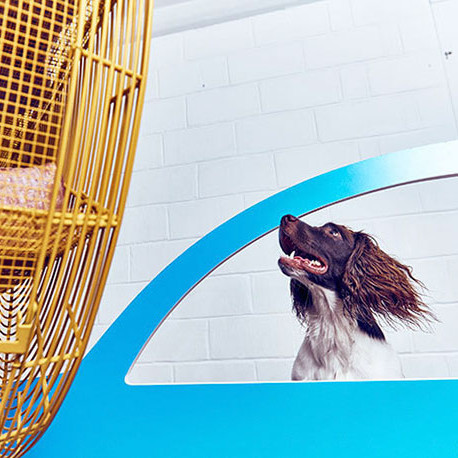 Like what, for example? How about an open car window simulator? (To be honest, this sounds fun for humans too.) It featured a mechanical moving landscape that simulated movement, a car cutout with three windows, and a scent-blowing fan.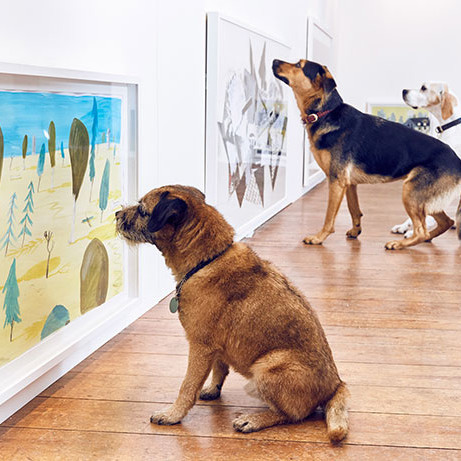 As part of the exhibit, Wilcox commissioned six artists to create wall paintings in colors that dogs can distinguish, such as blue and yellow. These were displayed low to the ground at a dog's eye level and featured subjects that they thought would pique a dog's interest. (Like say, a forest of drumstick "trees"?)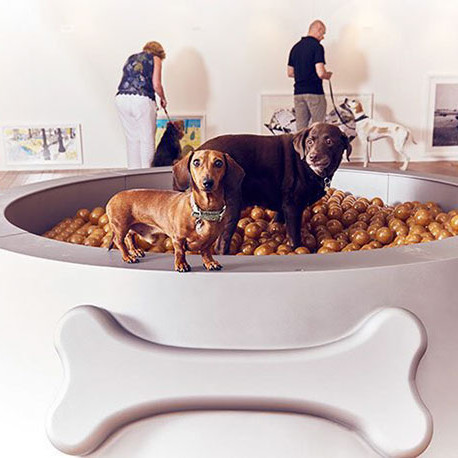 But one of our favorite installations was a 10-foot ball pit designed in the shape of a food bowl and filled to the brim with over 1,000 pit balls for the dog "visitors" to jump in and play.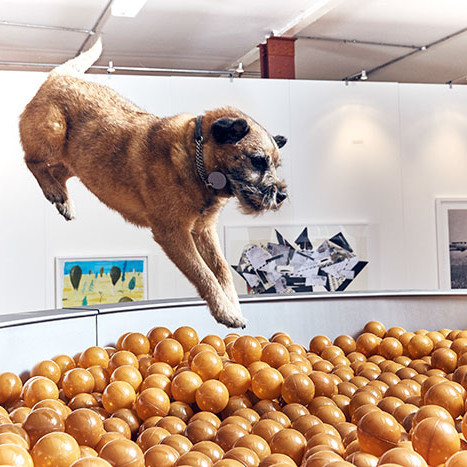 More importantly, the art exhibit was created for a good cause: the #PlayMore campaign. When you take the #PlayMore Pledge, you make a personal promise to spend an extra 15 minutes every day playing with your dog or cat, in a commitment to improving their health and happiness. (For every pledge, they donate £1 to the RSPCA.) 
We really hope this exhibit makes a permanent return, because who is to say that dogs can't appreciate good art?!