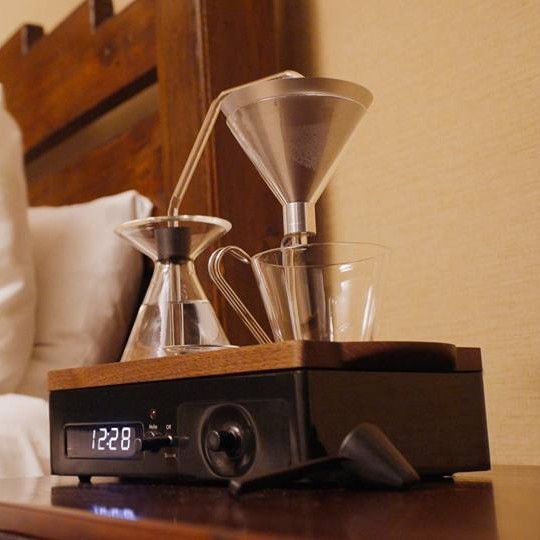 Created by British designer Josh Renouf, the Barisieur provides you with the two most important things you need in the morning -- a wake-up call and a cup of freshly brewed coffee in the comfort of your bed.
The Barisieur has a sleek modern design, and it's made out of glassware and stainless steel parts that are dishwasher safe. It even features a small drawer for sugar and a cooling milk vessel. You can set up the timer so that your coffee (or tea) is ready right before the alarm wakes you up. And before you ask, yes, it does have a snooze button. Other features include a glass mug and a USB port to charge your phone. The Barisieur will be available for $420 in September 2017, but you can pre-order it now for $299. (we already did!).
Watch the video below to see how the magical coffee maker-clock hybrid works.