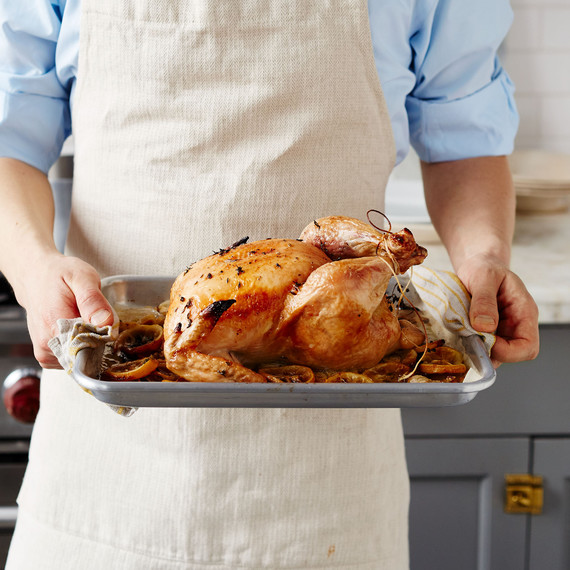 If there's one dish every home cook strives to get right, it's this one, and for good reason: A roast chicken easily feeds a family, it makes both white- and dark-meat lovers happy, and leftovers can be used for everything from sandwiches to tacos to potpie (and even stock, from the bones). Follow our tips for perfectly cooked chicken every time.
Get the Ultimate Roast Chicken Recipe
1. Buy the Best Bird
A few extra bucks per pound can mean a million-dollar difference when it comes to flavor and texture. We recommend heritage chickens, which are raised with ample outdoor space on a diet of both grass and feed. An organic bird that's been air-chilled (as opposed to cooled in water), such as one from D'Artagnan, is a great alternative because it will yield crispier skin.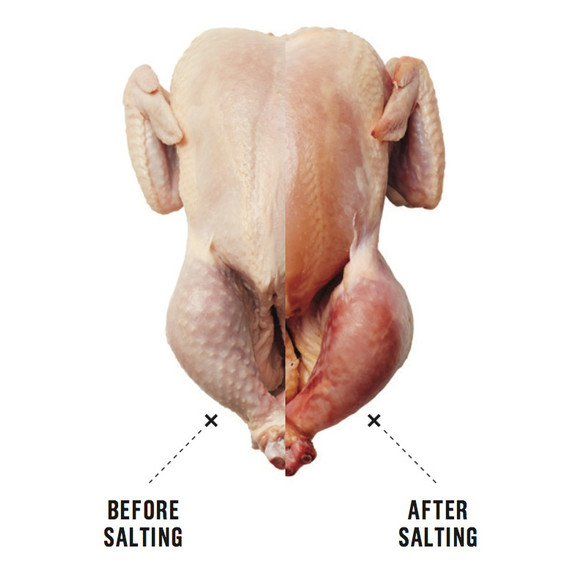 2. Salt the Chicken
Salting the day before is the key to getting the crispiest bird: It pulls moisture from the skin, leaving it taut and ready to brown. To start, pat a 3-to-3 1/2-pound chicken dry and season the cavity and skin with 1 1/2 teaspoons salt each. Place it on a rimmed baking sheet that's lined with a rack. Refrigerate, uncovered, for at least 12 hours and up to 24. You can amp up the taste by adding a teaspoon of ground coriander, cumin, or paprika to the salt.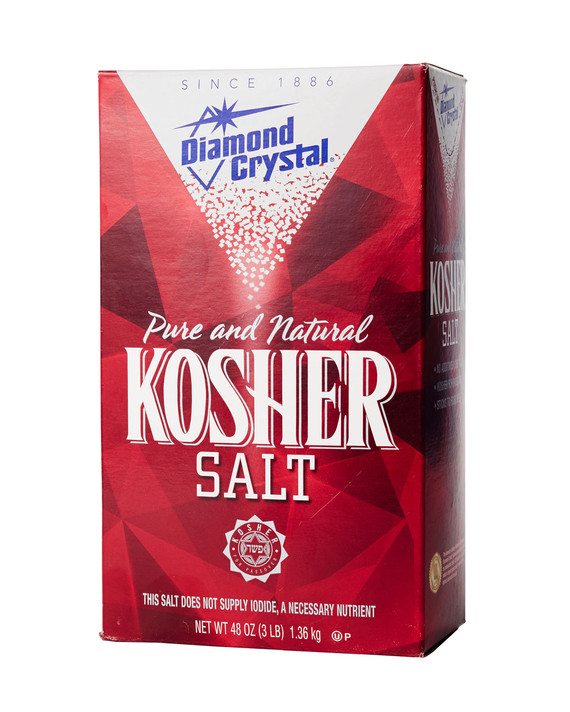 Go Kosher
Distributing salt evenly is important when seasoning, so we always use kosher salt in the test kitchen. The coarse crystals are easier to sprinkle than fine table salt, which slips through your fingers. Our preferred brand is Diamond Crystal, for its extra-large and craggy granules.
3. Season and Stuff
Now it's all about infusing the bird with flavor. Start by sprinkling the cavity with 1/4 teaspoon freshly ground pepper. Then pierce 1 lemon all over with a fork; put it inside the cavity with 6 thyme sprigs. Rub 3 tablespoons softened butter evenly over the skin, season with another 1/4 teaspoon pepper, and tie the legs firmly with twine. On a rimmed baking sheet lined with parchment, overlap 1 thinly sliced lemon and 1 thinly sliced onion to create a base slightly larger than the chicken. Set the bird on top of this "rack," which will collect the chicken fat as it drips. Strip the leaves from 3 more thyme sprigs and scatter them over the chicken. Let the bird stand at room temperature for 30 minutes, which will help it cook evenly.
Same-Day Shortcut
Didn't plan ahead? Bring the chicken to room temperature and pat it dry before you season and stuff it. Let it stand for 1 hour before roasting.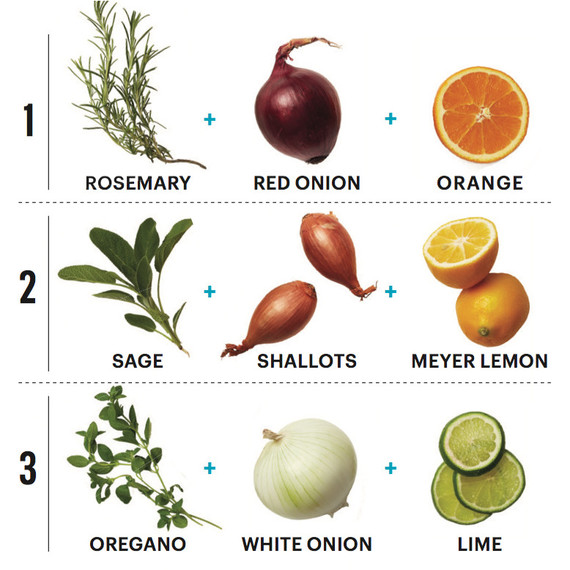 Mix and Match
The roasting technique may be set in stone, but you can get creative with flavor. The only rule: Use a robust herb, an allium, and a citrus. While you really can't go wrong with any combo, reference our chart for three we love.
4. Roast and Rest
Preheat the oven to 450 degrees. Roast the chicken 20 minutes, then reduce the heat to 350 degrees, rotate the sheet, and continue cooking until a thermometer registers 160 degrees, 25 to 35 minutes. (For the most accurate reading, insert it in two places: the thickest part of the breast, then the thigh, near but not touching the bone.) Let the chicken stand 10 minutes (the temperature will rise to 165 degrees) -- this allows the juices to redistribute, creating tender meat. Serve, with the roasted lemon and onion slices.
Get Our Step-by-Step Guide to Carving a Chicken