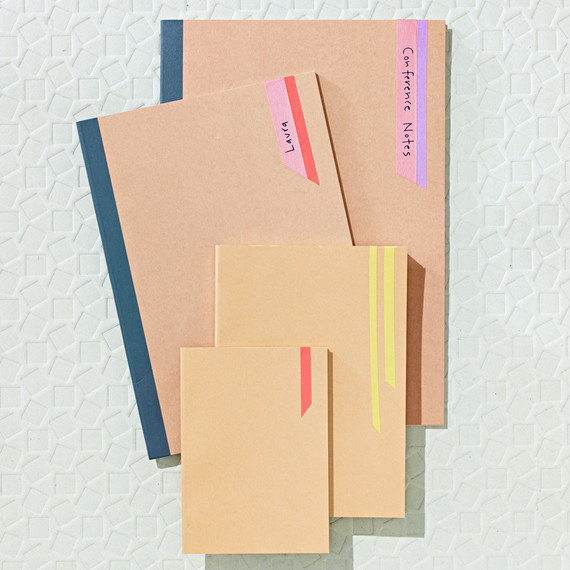 Whether you're headed back to school or you graduated more than a few years ago (but who's counting?) you don't want to miss out on the best part of the back-to-school season: buying pristine supplies and customizing them so everyone knows that awesome notebook is, in fact, yours. Here are four easy, creative ways to spruce up the tools of your trade, organize your desktop, and get that hopeful brand-new-binder feeling all over again.
1. Color-code Your Folders
Using washi tape! Use different hues to indicate subjects (recipes, brilliant ideas), or write directly on the strips.
Here's what you need: Muji recycled-paper notebooks, from $1.25 each, muji.us. MT masking tape, from $26 for pack of 10, cutetape.com.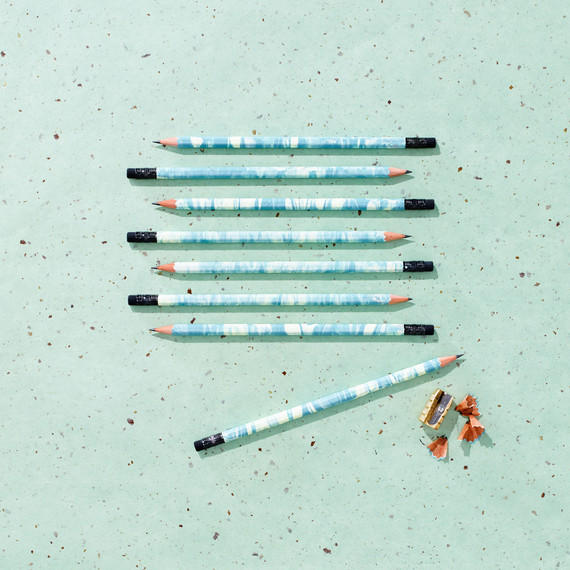 2. Paint a Set of Pencils
These will be marked as undeniably yours. Marbleize them with two shades of craft paint and a technique that's pre-K easy but AP-art impressive.
Here's what you need: General's Cedar Pointe No. 2 pencils, $24 for 3 dozen, generalpencil.com.
Get the Marbleized Pencils How-To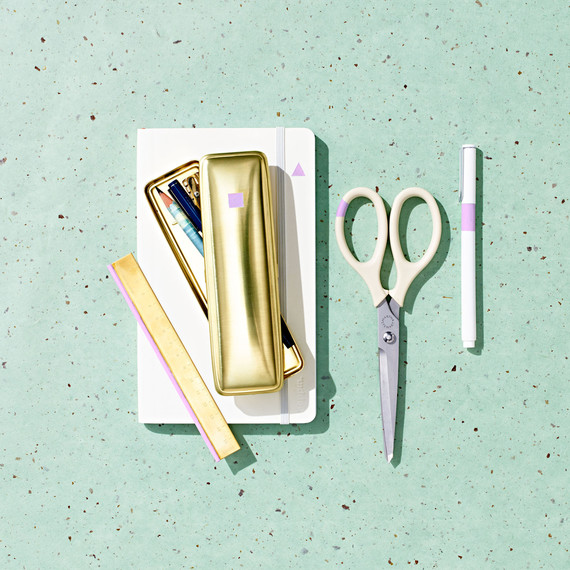 3. Tag Your Tools
If your stapler tends to walk away, borrow this art-student idea and paint matching icons that whisper, "Mine!" Use tape for clean lines.
Here's what you need: Martha Stewart Crafts multisurface satin acrylic paint, in Lilac Cloud, $2.50 for 2 oz., michaels.com.
Here are a Few Other Genius Ways to Use Paint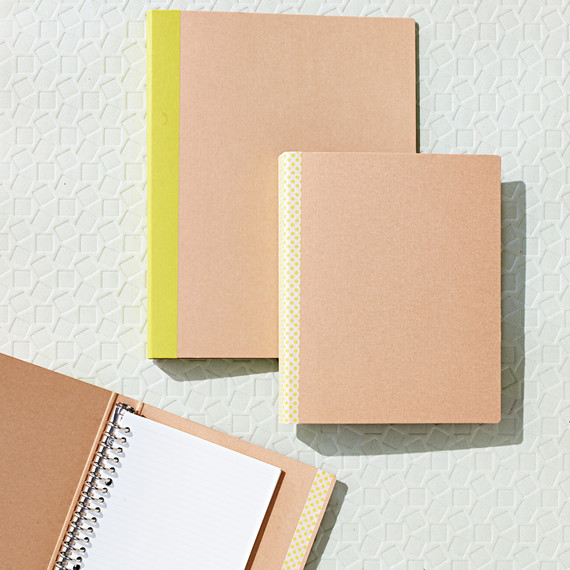 4. Mark the Bindings on Your Notebooks
To instantly identify notebooks on a shelf — and keep bindings sturdy for the long haul — run different tape designs along the spines.
Here's what you need: Recycled-paper binders, from $5 each, muji.us. MT Casa Moegi washi tape, $9, cutetape.com.