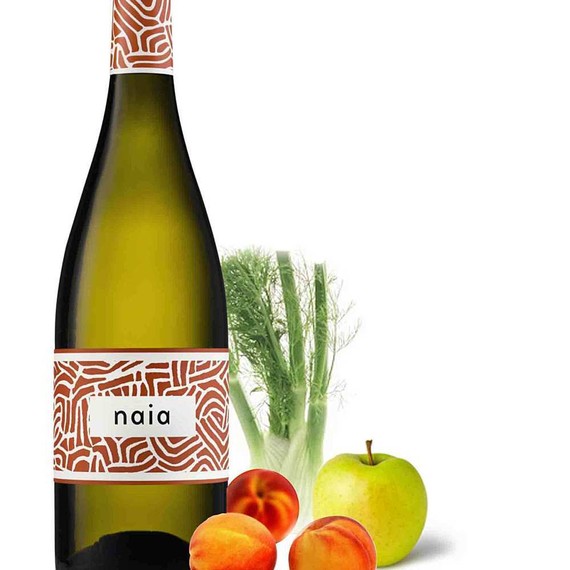 Refreshing Spanish Whites
You might know Spain for its iconic reds, like Tempranillo and Garnacha but if you're not as familar with Spanish white wines, you're in for a treat. Varietals like Albarino, Verdejo, Viura, and Godello sound exotic but are worth getting to know, they're fresh, delightful and full of sunshine.
Say it with me: Albariño (al-ba-REEN-yo) is a white grape from the Rias Baixas (REE-ahs BYE-shahs) region of in Galicia, Northwest Spain. This one is filled with floral and white stone fruit aromas (think white flowers and nectarines). The taste is clean and pretty, with a slightly tart finish and a faint whisp of seaspray: the flavors of vacation.
Santiago Roma Albarino 2014, $11
Another great Albarino at an amazingly value-priced $11, this wine is a sunshiny gold and tastes of tart green apples and fresh herbs. It would be smashing in spritzer or a white sangria.
Terra de Asorei Nai e Senora Albarino 2014, $16
Even the name of this wine tells an amazing story. 'Nai' is Galician for "mother," and Galician poets in the early part of the 20th century used this term to pay tribute to the hardworking women who raised them and became a true emblem of the region. This refreshing wine send waves of ripe white peaches across your palate with a tangy citrus lift in the finish. 
Valdeorras is an inland region in northern Spain, where the Godello grape is making a huge comeback after becoming nearly extinct. This wine is richer and fuller bodied than Albarino (Chardonnay fans take note!) with rich golden apple tones. There is no oak aging on this wine, so while the texture is rich and full, it's still refreshing, clean, and well-balanced. Perfect for lazy afternoons on the patio, with a selection of cheese and fruit!
Papa is an estate-bottled wine produced from organically farmed grapes. Its elegance, finesse, expressiveness, and it's ability to age well have led many people to herald this wine as Spain's answer to White Burgundy.  It has aromas of green pear, almonds, and citrus zest and a little smoky minerality on the finish, it's a beautiful and complex wine.
This is the perfect wine for seafood, and it's another Spanish wine with a very tricky name, Txakolina (Chock-o-LEEN-ah) is from the Basque country and is made with grapes called Hondarribi Zurri and Hondarribi Beltza. Dry and light, it has a bright effervescent spritz to it. Traditionally it's poured from high above the glass so if fizzes up -- try that at home! There's a strong minerality to it and tons of tangy Meyer lemon flavors.
While the Rioja region predominantly produces red wines, there is a small portion of white wine. This one is made from Viura and Malvasia grapes. The fruit flavors in the wine are ripe and almost tropical, with hints of pineapple and a touch of spicy oak. Bodegas Muga is one of the most iconic producers of the region and you can tell why with one taste of this superb wine.
Sauvignon Blanc fans, this one is for you! This grape, pronounced Ver-DAY-ho, produces a light, dry, easy going and crisp white wine that is delicious with shellfish -- try it at your next clambake or with grilled lobsters.
A perfect picnic wine if there ever was one and  another great value Verdejo. This wine is aged in stainless steel barrels to retain its zippy and zesty flavors of grapefruit and lime zest.
This Verdejo has a little more richness and roundness, as a small percentage of the wine was aged in oak barrels before blending. It does have the trademark grapefruit and citrus notes that are signature of the grape, but you also get some wildflower notes and fresh ripe melon.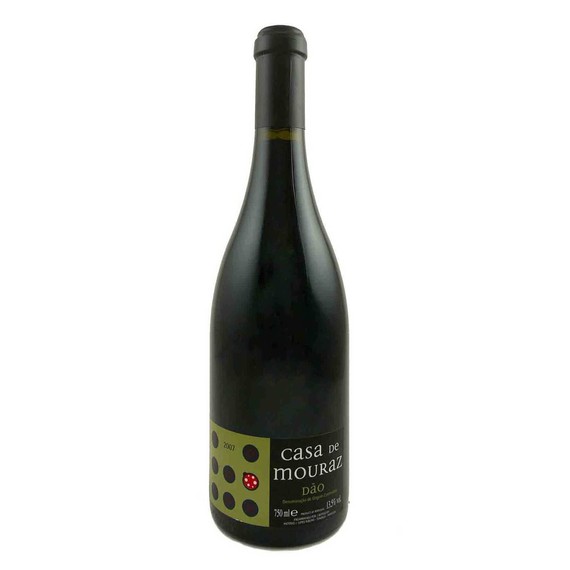 Smooth & Luscious Portuguese Reds
Portugal is a small but important part of the wine world, the home of the famous fortified wines, Port and Madeira, and the source of the majority of the world's corks. And the Portuguese wine industry is now producing some amazing dry reds that are rich, spicy, savory, and smooth. I can't imagine a more perfect accompaniment to steaks or burgers than these wonderful wines that are an outrageous value.
The Douro is a region produces some of Portugal's best dry reds and this smoky, warm wine is also interesting because it is produced by the Symington Family using grapes from many of the same vineyards that produce their renowned Dow's Port. This wine is elegant and delicious, with an essence of raspeberry and a nice peppery finish.
Adventurous and slightly funky, this red is made from old vine grapes in a small region called Bucelas on the fringes of Lisbon. It's a brilliant ruby red with lots of salty, savory mineral notes and some ripe spicy fruit. Perfect with barbeque ribs.
Loaded with plum and black cherry flavors, with firm tannins and a long finish, this is excellent, juicy red at a bargain price.  It's made from native grapes like Touriga Nacional, Touriga Franca, and Tinta Roriz -- and has a touch of Cabernet Sauvignon as well, giving it a nice firm foundation and a bit of complexity. It's a steal at $10!
Made with fruit harvested from a mix of old and young vines grown in sandy soil, the blend of native grapes is aged in new French oak barriques -- a luxurious touch on this full-bodied wine loaded with plum, vanilla and spice. Drink it now or age it -- this incredible wine is sure to get even better.
This red is fruity with a light and elegant structure. The aromas are beautiful: think bergamot perfume, lavender, and dried sage. Although this band is famous for its Port wines, I'm really enjoying this bottle as one of my favorite table wines of the season.
Let me introduce you to the perfect wine for your grilled steak! This beauty is spicy, peppery, meaty, dense and rich, with the kind of strong tannins that can balance out even the most richly marbled ribeye. There is lots of concentrated blackberry fruit in this bold wine, that finishes with velvety texture and hints of coffee and tobacco in the finish,
A full-bodied and dry red made from a blend of indigenous grapes. It's brimming with black cherry and black raspberry fruit notes with some nice tannins adding intrigue and some cinnamon and clove flavors in the finish. Fun Fact: this vineyard was the first Certified Organic vineyard in the entire Dao region!
VALUE ALERT: Yes, this is a boxed wine that holds the equivalent of 4 full bottles! The days of boxed wine being low-quality are coming to a close- now with the advances in technology there's no reason why delicious wines that are meant to be drunk now can't be packaged into all manner of creative vessels. Since you're not paying for the bottle, cork, label, foil, capsule, and the expensive shipping on cases of bottles, the savings are passed down to the consumer and we'll drink to that! This wine is easy drinking, filled with fresh red strawberry and youthful juicy cherry flavors. Bring it camping, or to the beach, and just enjoy!
Ok, I cheated slightly on this selection --- but, it's a deep and intense rose. This gorgeous bottle has been a favorite of mine for the past couple vintages, it's a powerfully structured wine with lots of herbal and savory notes. Slightly chilled, it's one of the best Portugal has to offer.