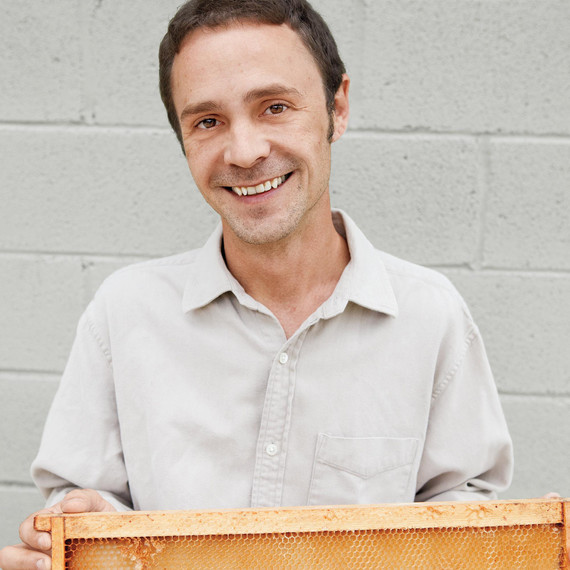 Brian Howell
Canastota, New York
Some kids nag their parents for a bike, an iPhone, or sugary cereal. When Brian Howell was 11, he started campaigning for a beehive. "My passion for candle-making started with beekeeping," he says. He became smitten with the idea at the Empire State Honey Producers Association's booth at the 1991 New York State Fair. The following year, a neighbor gave him three hives in exchange for his help selling honey and candles at crafts shows. Those hives were the start of the Bee Man Candle Company, says Howell, now 34. Granted, there was a learning curve, like the night when Howell's mom went to church and told him the oven was off-limits for making candles, "so I used the microwave instead," he says, "and blew it up." These days, Howell's parents often work by his side (along with two part-time and four full-time employees) in his workshop in Canastota, a small town near Syracuse, New York. During his two decades in business -- he now sells about 100,000 candles a year -- Howell has refined his process. Today he uses pesticide-free beeswax from rural African beekeepers, pours it into custom molds, flash-cools it, and hand-finishes his naturally smokeless, dripless, long-burning candles. Howell's newest chapter: a learning center, which opened in October, to educate his community about how important honeybees are to the ecosystem. He's hoping that some of his students will catch the same bug he once did.
Do you remember the moment you decided to start your business? What was it like?
I have always wanted to be in business from the time I was a child. I remember learning lessons in money from kindergarten. When I was 8, I set up a baseball card store in my room and sold cards to my uncles. After my apprenticeship, I set up at a local farmers market, which was located directly across from the Dept. of Taxation. They came over and immediately told me that if I would like to set up next week, I would have to register as a business and obtain a tax number. I was 13.
What advice do you have for others who want to turn their passion into a business?
Breathe and take a walk in the woods. Make sure that you want to run a business as well as live your passion. They are separate and distinct things. If you still want to do it after you have walked in the woods...run with it.
What advice do you wish you had when you started?
I think the best advice that I wish I had followed would have been to get a business mentor. Running a business is very different from making candles. My suggestion would be to find a business mentor early on, develop a plan, and always remember that nothing will go as planned.
What do you think is the key to being a successful startup?
Number one is perseverance. Roxanne Quimby, founder of Burt's Bees once quoted "success is standing up one more time than you have fallen down." You will fall. Always stand up and learn from your mistakes. Another thing is having people in your life that can help you over come the tremendous obstacles that you will encounter. Nothing helps more than a great attorney and accountant. Lastly...take time for yourself. Breathe and get away from the thing that will become all consuming.
Tell us about your workspace.
We have two spaces. We have a retail store (a renovated historical brick building that was built in the late 1800s), where we have a candle making studio. We pour and dip candles so that people can see the process and experience it firsthand. Our candles are made in traditional methods with hand made molds, hand poured or dipped. Everything is hand crafted and colors are blended in 1 quart batches. Our second space is the same just bigger (approx 4000 sq. ft). Our techniques are the same in this location. We also have a classroom and community room where we teach workshops and classes on candle making and beekeeping.
What inspires you?
People. My passion is truly for our community. The people make everything worth while. Education and outreach is extremely important in our company. We do adult programs and children's programs. Children's book reads. Workshops on making natural cosmetics and candle decorating, local and varietal honey tastings. The ability to transfer my gifts and what I have learned is what inspires me to keep going on a daily basis.
How do you use social media to promote your business?
We are heavy into Facebook. A little on Twitter. We use Facebook to promote our events in our store. Share information and up-to-date research on honeybee and pollinator research and to tell friends when we are doing something exciting, like giving tours, hosting the Girl Scouts for a day or to help promote other community events.