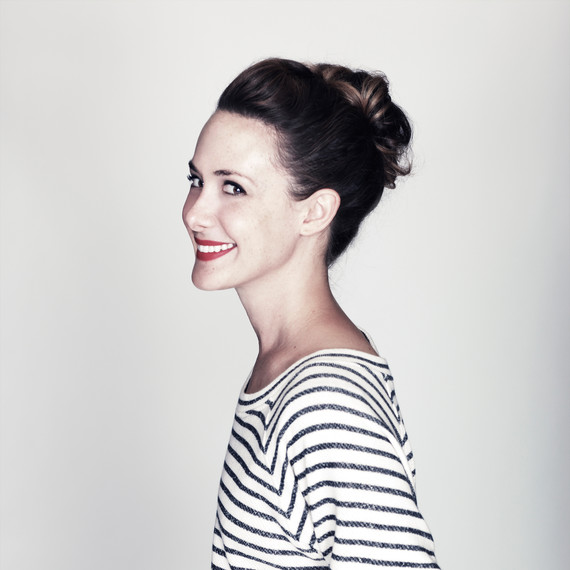 Whitney Pozgay
New York, New York
Tell us about your business.
Born and raised in Phoenix, Arizona, Whitney Pozgay graduated from the University of Texas in 2003 with a degree in theater and a concentration in costume design. After working as a designer at Kate Spade and Steven Alan, she launched her debut line WHIT in Fall 2010, joining her love of classic silhouettes with an irreverent, downtown sensibility. Whitney believes everyone is creative, and celebrates individual style with color and a sense of humor. Her clean shapes are energized by playful details, achieving an aesthetic that is at once strong, feminine, and modern. Over the next years, we plan to grow our own e-commerce channel while also exploring the addition of other product lines such as accessories and home goods.
Tell us about your workspace, shop, or studio.
Our studio is located in the heart of NY's Garment District, within walking distance of our factories. The open layout of the large one-room space allows our team to easily communicate with each other. The front portion of the studio serves as a showroom and meeting area, while the the back serves as a sample work space for upcoming collections.
What inspires you?
WHIT is largely inspired by art and artists that we work with year round. Whitney is also continuously drawing inspiration from her past, recent travels, and the kaleidoscope of forms on the streets of New York City.
What makes your business stand out?
WHIT goes to great lengths to create unique collections of the highest quality. We manufacture almost exclusively in Manhattan so we can keep a close eye on the process and give back to the community. Each season our textile designs are created in house or in collaboration with friends and other artists. There's a central aspect of WHIT that aims to build a community around its creative endeavors. Through our garments and our ideas we promote a positive, colorful outlook.
What advice would you give an aspiring creative entrepreneur?
Go in with a strong plan and a focused concept. Many young business owners try to do too much to soon, thus watering down their message and standing in the marketplace. Don't bite off more than you can chew at the start and focus on fine tuning your core message.
What does American Made mean to you?
As a New York City based brand, we take pride in contributing to the resurgence of the Garment District by utilizing American talent and creating jobs. Having our factories and vendors close by allows us to build stronger relationships, keep a close eye on construction, and thus produce stronger products. In a world that is saturated by fast fashion, we feel that quality is incredibly important and find comfort in knowing exactly who is making every garment.