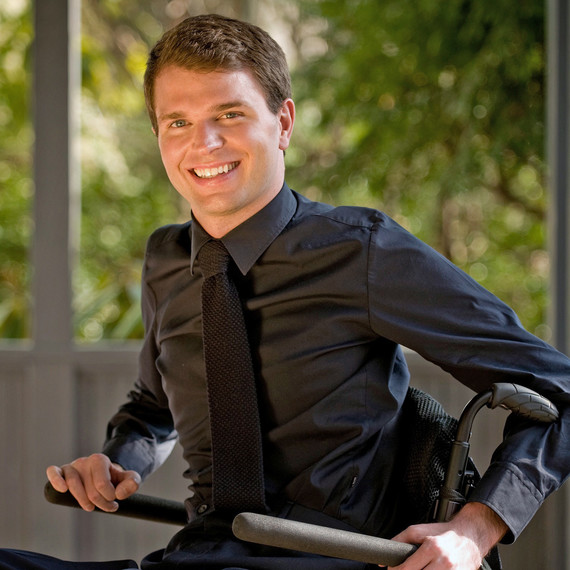 Francesco Clark
Bronxville, New York
Tell us about your business.
Clark's Botanicals is an organic part of me and my recovery. Everything about this line has a purpose and reason for being, from the ingredients to the packaging. It's an expression of who I am in its purest form. As Clark's Botanicals grows into a full-fledged skincare system, rebalancing skin remains its overarching objective. That's why all Clark's Botanicals products today feature Jasmine Absolute, a precious essential oil that naturally rebalances skin. Derived from nocturnally-blooming flowers, this extract is also antibacterial, anti-inflammatory and immuno-stimulating. It works to calm and heal a broad spectrum of skin types, from young to mature, oily to dry, and normal to sensitive. One of my life missions is to help find a cure for spinal cord injuries. Because of this, it is important to me that Clark's Botanicals be more than just a business, but also a way of giving back to the medical community, in directing proceeds to the Christopher Reeve Foundation.
Tell us about your workspace, shop, or studio.
My workspace is quite unconventional. Physical Therapy is a daily constant in my life now, and instead of separating that from my work routine, I integrated it. Subsequently, it made my recovery speed up, because while I learn how to stand again, pedal my bike, I'm on conference calls. The space is an old carriage house from 1904, and it housed horses and had a small apartment in the back of it when we first moved to Bronxville. We updated the space, but kept the colonial feel to it. It's nice to be able to open the old wooden door and let the sunlight pour into the workday.
What inspires you?
I am always intrigued by the creative process, because creativity is about taking what you already know and stretching and challenging it. Everything about being an entrepreneur is creative; you have to know how to take a miniscule budget and make it work, and thrive. My injury forced me to look at my life and rebute the paradigm that a wheelchair meant stagnation. On the contrary, I've done more these last twelve years, than I'd ever imagine without a spinal cord injury. There was a definitive moment that I had to face what happened and think about how to make it work.
What makes your business stand out?
Clark's Botanicals is brutally honest: there's no advertising budget, or any sense of Oz. We focus on delivering results from our products. That's why when you look at our products, you might notice the packaging is direct in it's approach, yet elegant. Thankfully, our customers appreciate that, and they communicate with us on a constant basis. I really love that. I never started this as a business; I just wanted to look like myself again! It was only until people started asking to buy our products that we organically evolved into a full-fledged business. When customers email or call the company, I like to write them back and answer the phone. There's a direct connection with customers, and the dialogue is important to me, because I've been in their shoes, and you'd be surprised to see how much people appreciate that.
What advice would you give an aspiring creative entrepreneur?
Take it all with a grain of salt, and don't take yourself too seriously. As an entrepreneur, you'll be so passionate about your idea, but look at the bigger picture and make sure you enjoy the process, even in the beginning, when it might be more boot-strapped. I don't think anything comes so easily for anyone, but that doesn't mean you need to feel enslaved to an idea. It's great for people to know they are buying a product from someone who works hard at it, because if the person making it isn't invested in it, then why would you buy it? Do what you love and work hard at it.
What does American Made mean to you?
I am so proud to say Clark's Botanicals is American Made, because for me, it shows a dedication to the products that you're buying and we're making. It's also about having real craftsmanship in every step of the process, and actually knowing everyone along the way. It's important for me to have that human connection with everyone I work with.