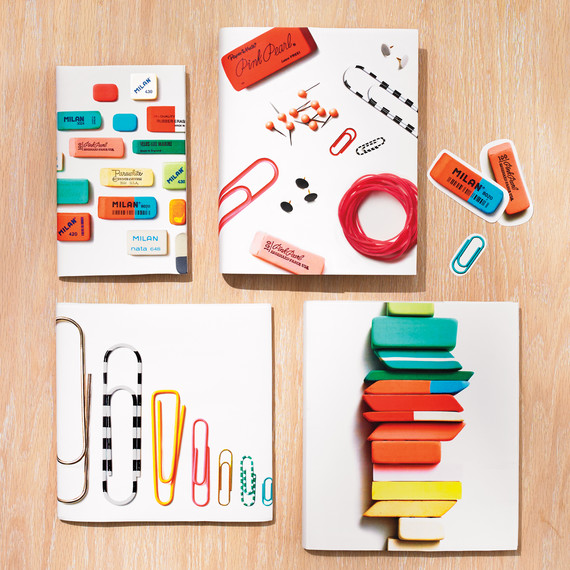 The pins have spoken! As parents, students, and teachers gear up for the start of a new school year, they're stockpiling on the coolest, most on-trend supplies debuting this fall. To help, Pinterest recently shared its
most popular back-to-school pins
and the results are surprising. From cartoony backpacks to washi tape hacks, here are the ones catching the internet by storm and definitely catching our eye.
1. Modern Binders and Notebooks
Tired of the same ol' three-ring binders and wide-ruled notebooks? Us too. That's why it's no surprise that some of the top trending back-to-school supplies on Pinterest are binders and notebooks with fresh patterns and modern designs — marbleized, for example — which are sure to stand out in the halls. To make your own eye-catching binders and notebooks, try adding an iron-on floral silhouette to one binder or compiling a whole collection of pretty-in-pink painted notebooks.
Download and Print These Modern Book Covers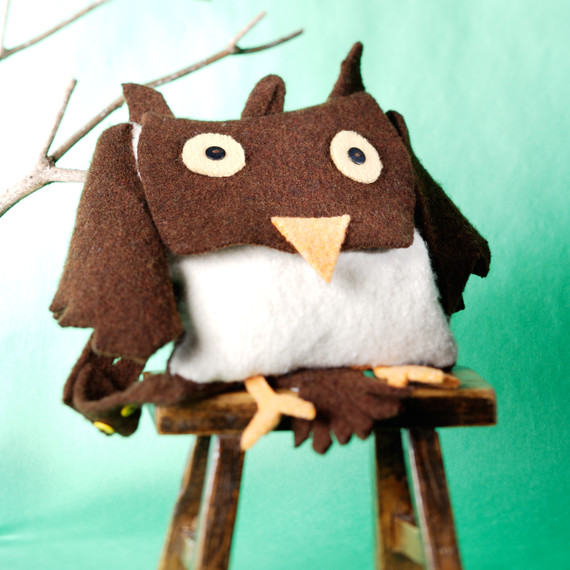 2. Cartoony Backpacks
From adorable animals to comic book heroes, these accessories look like they came straight out of your kid's favorite Saturday morning cartoon. Backpacks with cartoony features and popular characters seem to be a favorite this year, and one look at our own owl backpack certainly proves it: Cute character bags are a great way to show off your kid's style and get them excited about going to school every day. 
Make Your Own Adorable Owl Backpack
3. Earphone Holders
So what's the secret to keeping earphones from getting tangled and lost in the messy abyss of your kid's backpack? Try this: Keep them secured in a handy, easy-to-find holder whenever they're not in use. A soft felt pouch that goes right on the back of a DIY phone case to keep them cushioned and protected when your kid is on the go.
Make a Felt Phone Case with a Built-In Earphone Pouch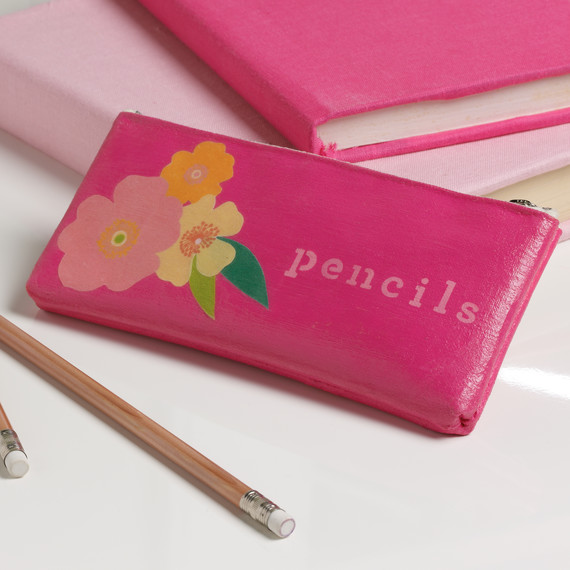 4. All-in-One Pencil Cases
A pencil case is cool. A pencil case that holds everything? That's even cooler. These labeled multi-purpose pencil cases can hold not just your pens and pencils, but small post-it notes, erasers, clips, even makeup and feminine products. And adding a floral print makes it as stylish as it is handy.
Make the Floral Pencil Case and Other Back-to-School Supplies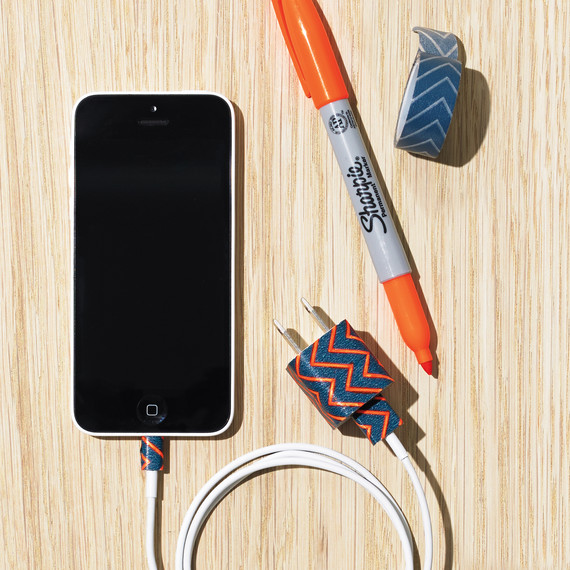 5. Anything Embellished with Washi Tape and Sharpie Markers
Can't find something on the shelf? Make it yours! According to Pinterest, a lot of the most popular DIY back-to-school supplies are made with the simplest materials, like washi tape and permanent markers. These basics are the perfect way to add pops of color to notebooks, pencils, pencil cases, and bags. Even better, use them to customize and color-code your easy-to-lose accessories like phone chargers.
Color-Code Your Phone Charger with Washi Tape and Sharpie Markers