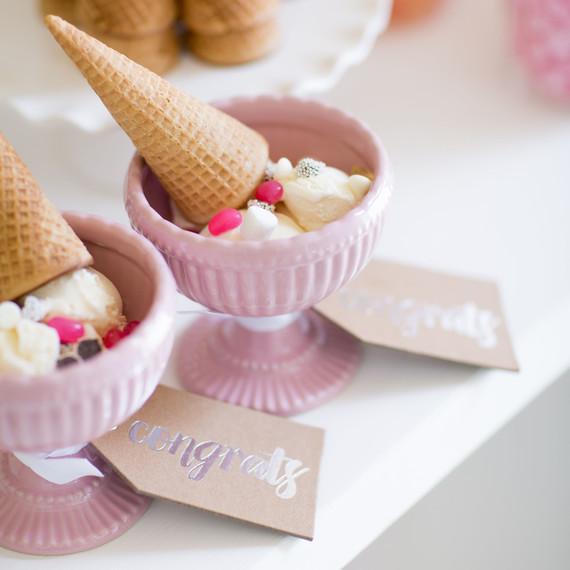 With hot summer temperatures, your next party calls for the coolest treats. (And besides, don't we all deserve it?) Surprise your guests with make-it-yourself ice cream sundae party, including an adorable DIY display. My tablescape was retro-themed with mason jars for toppings and pretty pink sundae bowls for guests to serve themselves.
Here's what you'll need
Cake stand
Retro bowls and spoons (one per guest)
Mason jars (one per topping) 
Small serving spoons for toppings (one per jar)
Sugar cones
Ice cream
Ice cream scoop
An array of chocolate, chewy, and candied toppings
Get Inspired with Over 60 Ice Cream Treats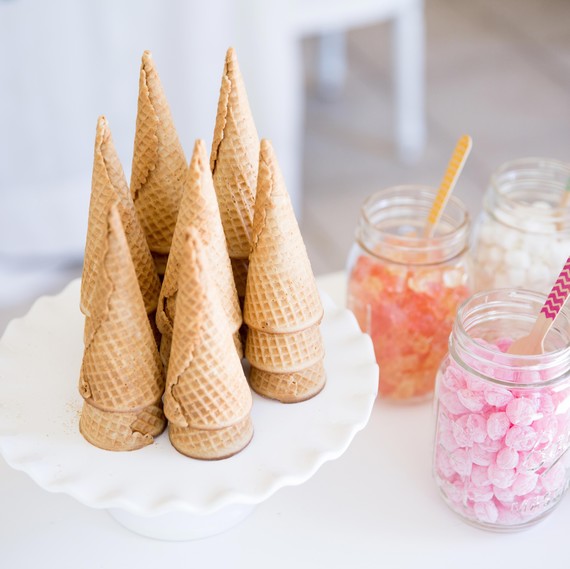 Choose a long buffet table to set up your ice cream bar. Starting on one end, display bowls for guests to make their individual creations. (Cone or no cone, I recommend offering them to guests as the hot temperatures will lead to endless drips!)
Present your ice cream pre-scooped into a large bowl and keep scoopers handy. Beside it, stack your cones atop a cake stand.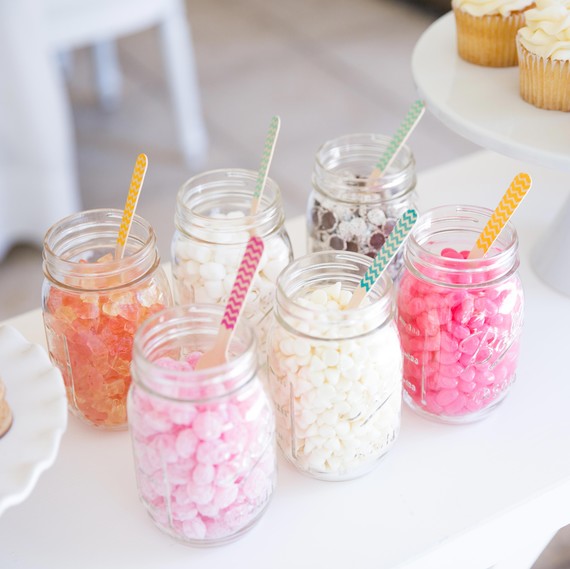 Lastly, comes the fun part — your toppings! I usually choose a color theme like all-white candy (like snow caps, white chocolate chips, and white sprinkles), but other times I do a mix of textures and flavors (like chocolate and chewy). It really depends on the crowd! Fill each mason jar with a single treat and place a spoon in each for serving.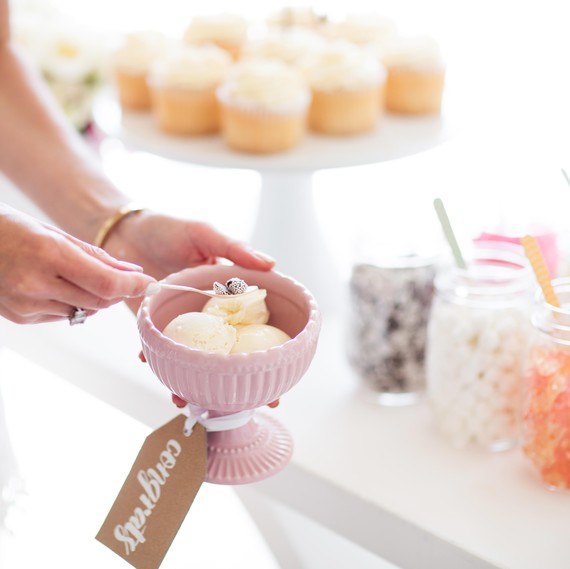 Don't forget leaving a stack of spoons and napkins for people to dig in!