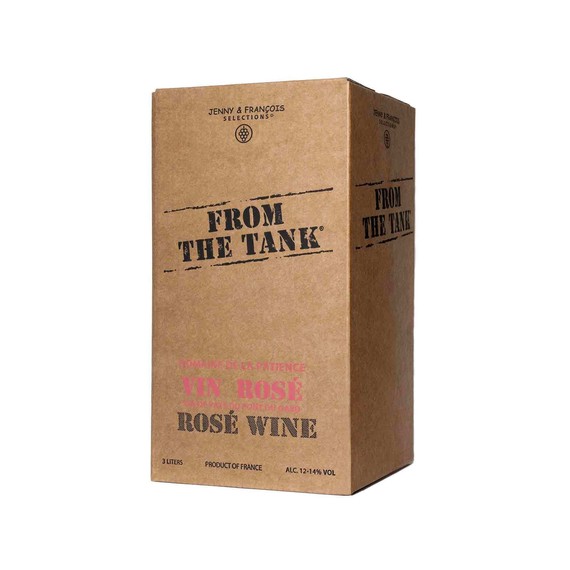 Boxed Wine
Admittedly boxed wine (aka, 'Cardbordeaux') has a bit of an image problem: in the U.S., many of the first widely-available boxed wines contained very low quality vino. This is changing and more premium wines are becoming available in boxes. Brands like Wineberry and From The Tank are changing the negative perception that has haunted this category. Usually spotted in 3L boxes, the equivalent of four 750ml bottles of wine, the wine itself actually lives in a plastic bag inside the box. One big advantage of boxed wine is that once opened, the wine is generally preserved for up to 4-6 weeks of drinking. Also on the plus side, packaging is recyclable, produces 85% less waste than glass bottles, and is much lighter to ship -- resulting in a lower carbon footprint. And because wine boxes hold a lot of wine, they're definitely suitable for a crowd. What might surprise you though is that I think they're even better for a solo drinker; you can enjoy a serving without opening a whole bottle that may go bad before you have a chance to finish it.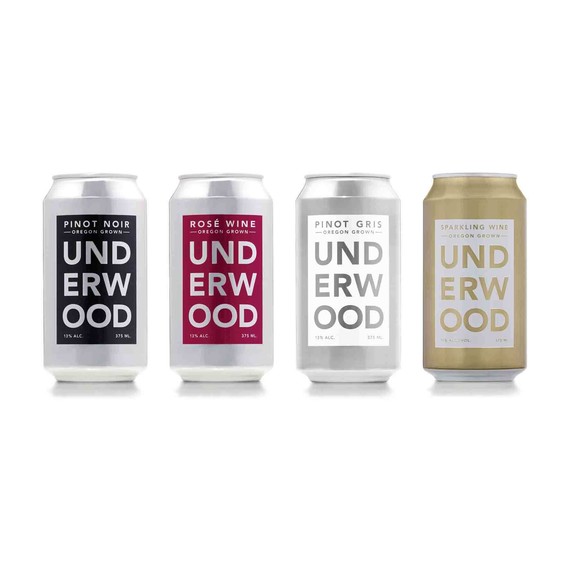 Wine in Cans
Have spotted something strange at your wine store? Are there some colorful cans on the shelves next to the rows of bottles? Wine in cans is a growing trend. According to Nielsen, in the past year the canned wine industry expanded 125%. Brands like Field Recording's 'Fiction' line, Union Wine Company's 'Underwood' canned offerings, and Lila Wines are pushing the popularity of this new category. Alexis Beechen, founder of wine brand The Drop, is packaging her rosé wine exclusively in cans. "Everything in our drinker's lives is mobile and on-demand," she explains. "Canned wine provides the same benefits given the durability and serving size of our packaging. It's wine made to keep up with us." Many of us are constantly on-the-go and might be more likely to grab a couple of single-serve cans to meet a friend for a quick catch-up, rather than settling in for a couple hours over a bottle. Alexis assures that putting wine into these handy cans doesn't compromise flavor. "We work hand in hand with our can manufacturer to ensure that the aluminum has no adverse effect on the wine itself. Our cans have a special lining on the inside that protects and preserves the wine."
As for how to serve? While the hard-core can-fans out there may drink directly from the can, I prefer to pour into a glass and let the wine open up for a few minutes before sipping.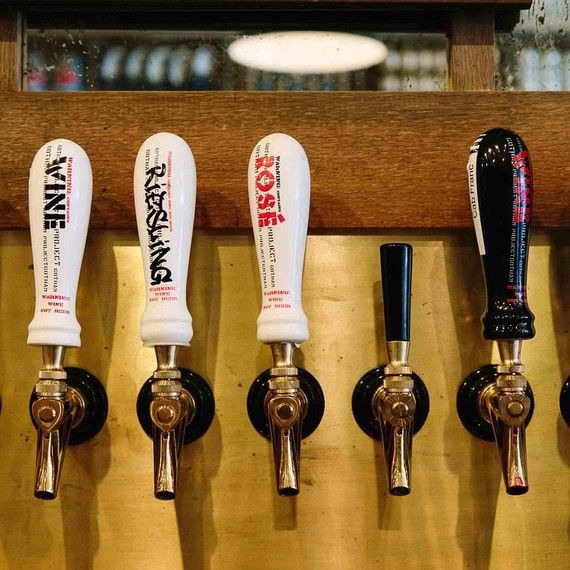 Wine on Tap
Is that really wine flowing from the tap right next to the draft beer at your favorite bar? It just might be because restaurants and bars all over the country are embracing wine on tap. Not onlyis it delicious, but it's far more eco-friendly than serving wine out of bottles. New York-based wine company The Gotham Project offers about 40 varieties of wines from all over the world packaged into 20-liter stainless-steel kegs, and culinary tastemakers in 30 states are now offering their wines on tap. Gotham Project founder Bruce Schneider recently met me for a tasting at NYC restaurant The Breslin and shared what drives his business: the desire to offer a better glass of wine. I learned that each glass of tap wine always tastes fresh and perfect; the first time the wine is exposed to oxygen in when it's poured from the draft system. That means that you'll never risk sipping something from a bottle that's been open behind the bar for a few days and is starting to taste flat or oxidized; each glass from the tap is essentially like the first glass of a freshly opened bottle.
As for the environmental advantages of wine in kegs: each holds the equivalent of 27 bottles of wine. Since the kegs are sanitized and re-filled, imagine all the bottles, labels, corks, foils, crates, and other packaging that isn't needed and doesn't end up in landfills or require recycling. Gotham Project estimates they have saved one million glass bottles from the waste stream since 2010. Ask your bartender for a taste and you may be surprised that your new favorite pinot or merlot might just come from a keg!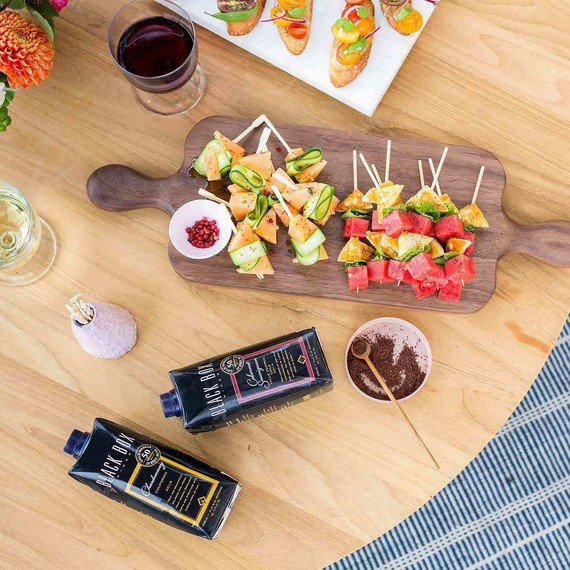 Tetra-Paks
Another form of cardboard wine container is the new, smaller Tetra-Pack or 'Go-Pack': a portable cardboard carton that holds 500 ML (which is about 3 full glasses). Think of a milk carton, only with wine! There are some great tetra-pack options from Black Box, or if you prefer a fruity summer drink, Beso Del Sol is an all-natural Sangria available in this format. These are great wines to enjoy outdoors at campsites and picnic grounds where glass bottles may be prohibited, and a responsible way to enjoy wine in any setting -- I'll drink to that!