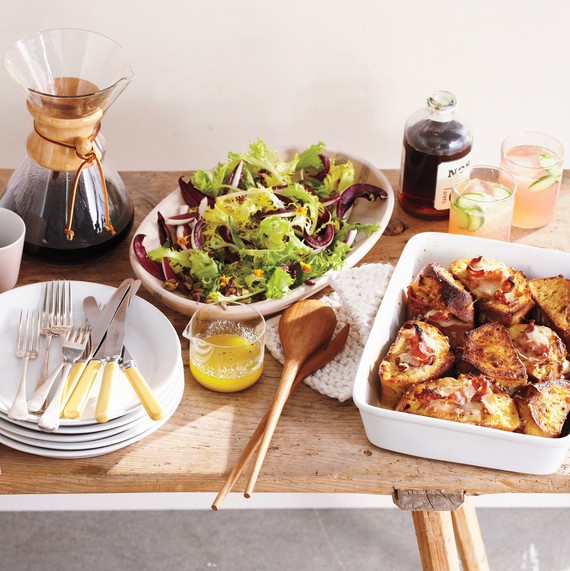 Hosting a brunch is probably the most relaxing way to entertain, especially during the holidays. While you may think your brunch should feature omelets or frittatas, these require you to stand in the kitchen, like a short-order cook, away from the fun with friends and family. Think differently! Serve a menu like this one, where most of the work can be done before guests arrive and you have time to enjoy the company.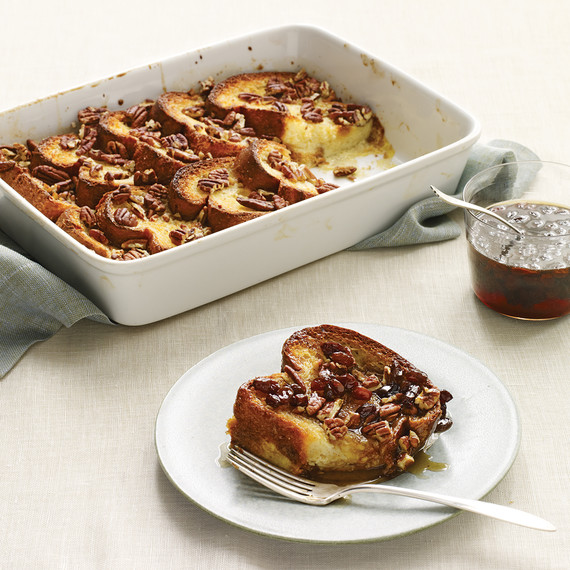 Baked French Toast
This rich, buttery French toast gets an extra kick from caramelized pecans but why we like so much is that it's baked; leaving you time to take care of drinks and other elements while it's in the oven. Coat the bread slices and assemble the dish -- except for the pecans -- and leave it in the refrigerator overnight. Bake for 45-50 minutes just before your guests arrive.
Get the Baked French Toast Recipe
Hearty Pork Sausages
For those who must have meat: These sausages are cooked just before serving, but they're started on the stove then transferred to the oven to finish. You're free to tackle other things while they cook. And if bacon is your thing, cook it in the oven, not on the stove -- for less mess and more bacon!
Get the Hearty Pork Sausages Recipe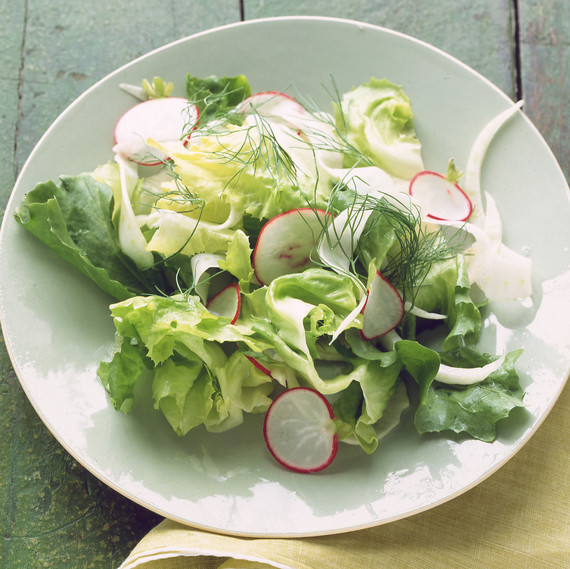 Fennel, Escarole, and Radish Salad
It's one of winter's most available -- and healthiest -- greens, yes we're talking about escarole. A member of the endive family, escarole has larger leaves that are not as bitter as Belgian or curly endive. In this refreshing salad, it's paired with crunchy fennel and thin slices of radish. Double the recipe to serve 8, and prep ahead: wash and slice the vegetables the night before your brunch, then store in the crisper wrapped in damp paper towels in freezer bags.
Get the Fennel, Escarole, and Radish Salad Recipe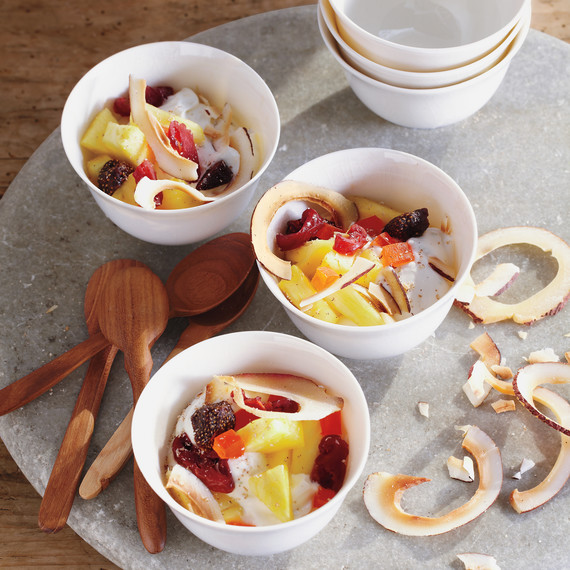 Whipped Yogurt with Pineapple and Dried Fruit
A light, sweet and creamy end to brunch comes courtesy of this updated ambrosia. Best of all, it should be made ahead the night before and refrigerated.
Get the Whipped Yogurt with Pineapple and Dried Fruit Recipe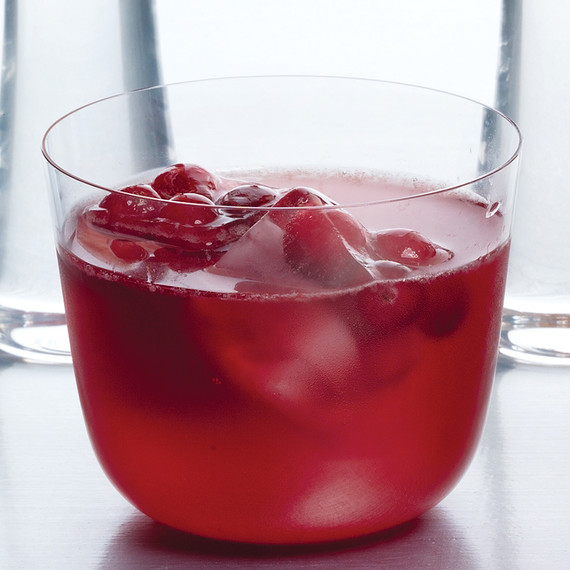 Christmas Punch
What says "holiday" more than a bowl of punch? This one gets its kick from pomegranate, lemon, and cranberry juices -- plus, a little Cointreau and vodka. Add the ice cubes just before guests arrive. If you prefer the tried-and-true Bloody Mary, make this pitcher recipe up to 2 days ahead (and refrigerate!). 
Get the Christmas Punch Recipe
Whichever you choose, be sure to have plenty of drinks and plenty of coffee as you know your guests will linger after such a delicious, easy-going meal.