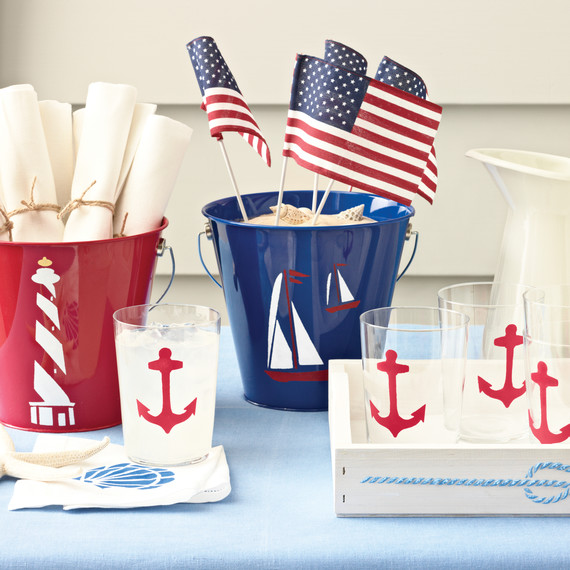 This weekend is all about squeezing in one last hurrah before the temperatures start dropping, the tans start fading, and the days start getting shorter. Say goodbye to summer by finishing off your bucket list: escaping to the lake, hosting a stove-top clambake, or baking your favorite summer sweets.
1. Host a "Goodbye Summer" Bash
Labor Day isn't much different than other holidays in that it's made infinitely better when it's celebrated with friends and family. Prep your guest list and send out DIY invitations, then show off your stars and stripes with festive decor: brass ornaments, American flag wind streamers, and a beverage station with serious star power. And because no party is complete without the right snacks, get your spread just right with fixings like pulled pork sandwiches, buttermilk potato salad, and some watermelon punch!
[GET IDEAS: 15 Labor Day Decorations to Salute the End of Summer]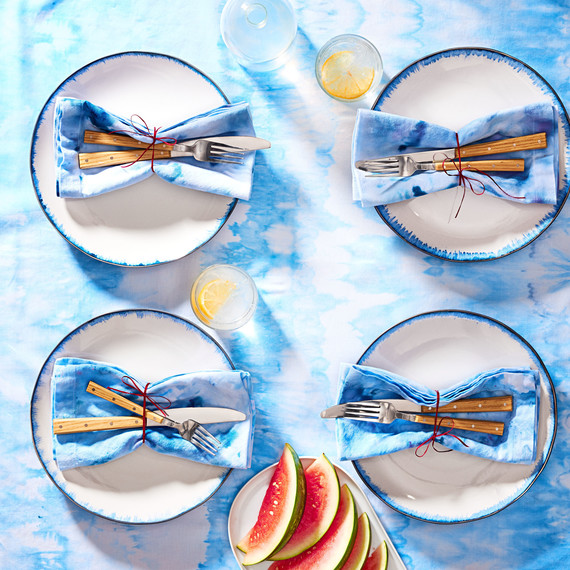 2. Go on a Patriotic Picnic
For a simple but sweet Labor Day celebration, grab a few of your close friends and family, and pack up a nice picnic to take along for a day in the park. Red, white, and blue plates, napkins, bowls, and an ice-dyed blanket give your picnic an all-American vibe that's perfect for the occasion, and simple treats like chips in star-spangled paper cones and summer berry hand pies give you something to nibble on all afternoon long. 
[TRY IT: Picnic Entertaining Essentials]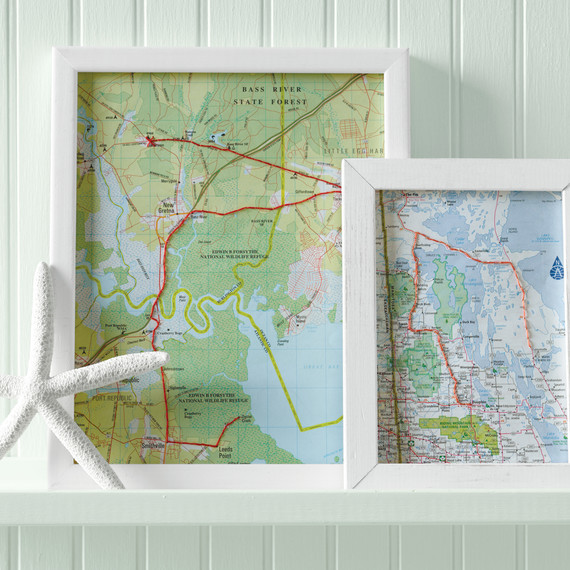 3. Make Summer Mementos
The summer may be coming to an end, but that doesn't mean it has to take your memories along with it! Gather up mementos from your summer vacation to create a vacation jar, or stitch up a trail on a map to create a piece of map artwork that commemorates a family adventure. Whatever the craft, spend the long weekend doing a bit of memorykeeping to hold on to your favorite moments from the season.
[GET IDEAS: 33 Ways to Turn Your Favorite Memories into a Treasured Keepsake]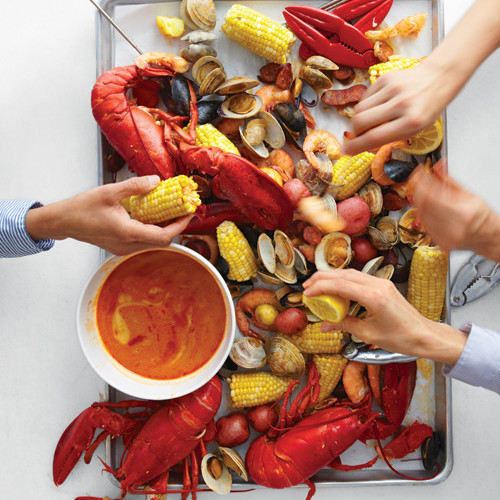 4. Host a Clambake
Mussels, lobsters, clams, oh my! Enjoy one last taste of summer with a clambake feast that you can prep right on your stove-top, and serve right in your backyard. 
[PLAN IT: Host Your Own Stove-Top Clambake]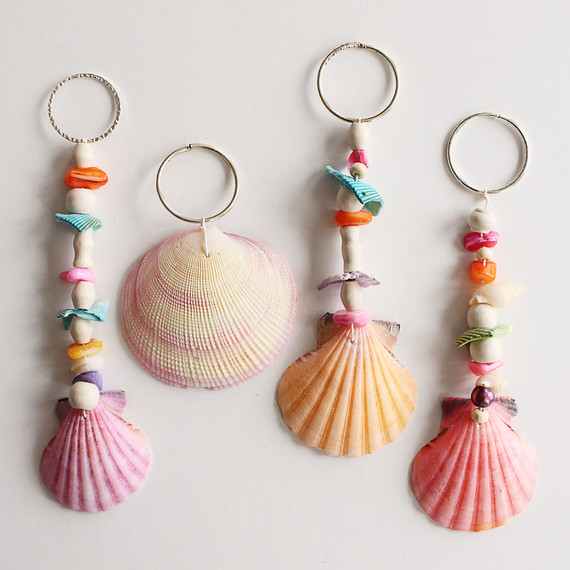 5. Relive Summer Camp
Growing up, camp was a place you could indulge in all of the best things about summer; things like swimming in the lake, games of tug-of-war outside, and arts and crafts. Relive the good ol' days by creating an adult summer camp in your backyard, complete with card games, tents as bunks, hot dogs and lemonade, grownup friendship bracelets and seashell keychains, sidewalk chalk, and a late-night campfire!
[PLAN IT: Host an Adult Summer Camp in Your Own Backyard]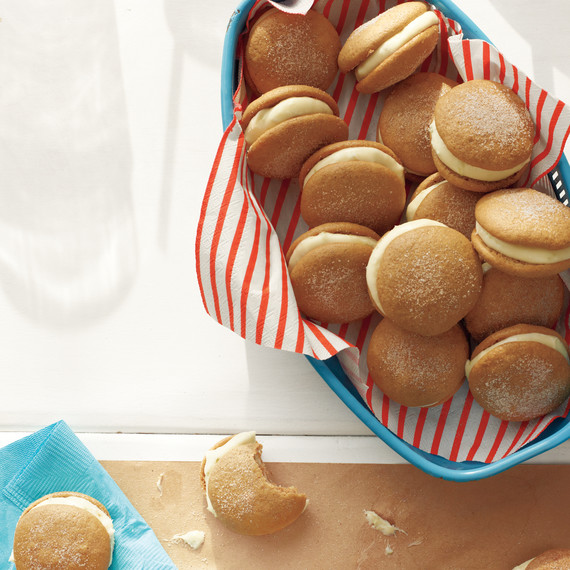 6. Host a Summer Sweets Bake-Off
Dessert makes every party better, so why not plan a Labor Day celebration that revolves around your summer indulgences? Come together with some of your fellow baking enthusiasts and host your very own summer sweets bake-off including key-lime whoopie pies, little lemon souffles, and (gasp!) shark cupcakes. And for those who aren't bakers, they might have the best time of all... they get to be the taste-testers! 
[BAKE IT: Summer Desserts]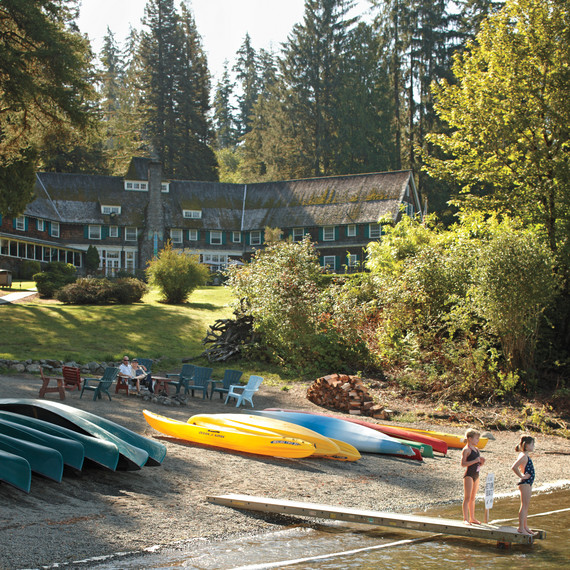 7. Plan a Lake Escape
The end of summer means more time spent indoors and less time enjoying nature, so plan for one last weekend of serene outdoor fun by heading to a lakehouse. Enjoy your days relaxing on the dock, fishing on the lake, or trying your hand at some lowkey water activities, like canoeing. Spend the nights out by a bonfire with good company (and, of course, s'mores!).
[LEARN: How to Build a Top-Notch Campfire]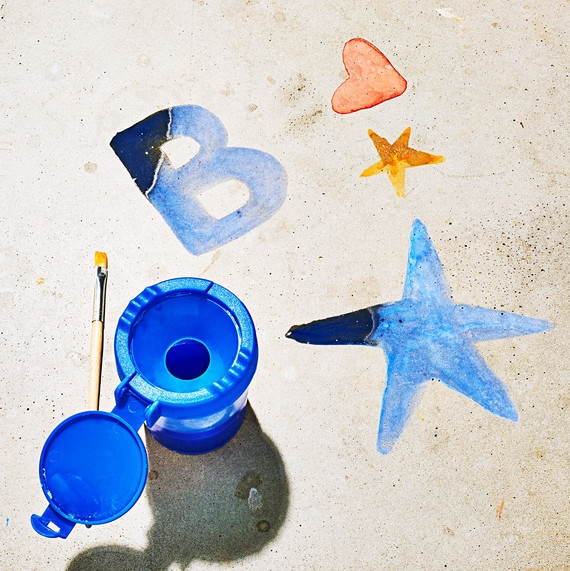 8. Build a Backyard Obstacle Course
Challengers on your mark! Kids will love scrambling through an obstacle course right in your own backyard. Kids will love spending the day going head-to-head in a series of challenges, like getting across a balance beam and tackling a newspaper walk. Even a few flops and fumbles here and there won't be able to get in the way of an afternoon of endless laughs! Mark the way with DIY sidewalk chalk.
[MAKE IT: Sidewalk Chalk Paint]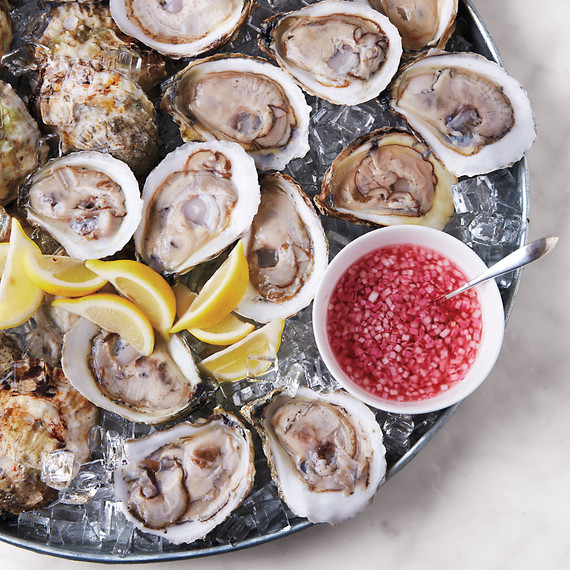 9. Throw a Champagne Oyster Party
Shuck, slurp, and sip your way to an ideal Labor Day by hosting a champagne and oyster party! Go for variety — oysters from different coasts, or prepped with different accompaniments, like mignonette — and let guests enjoy tasting their way through your party with a glass of champagne in hand.
[LEARN: How to Prepare Oysters with a Mignonette]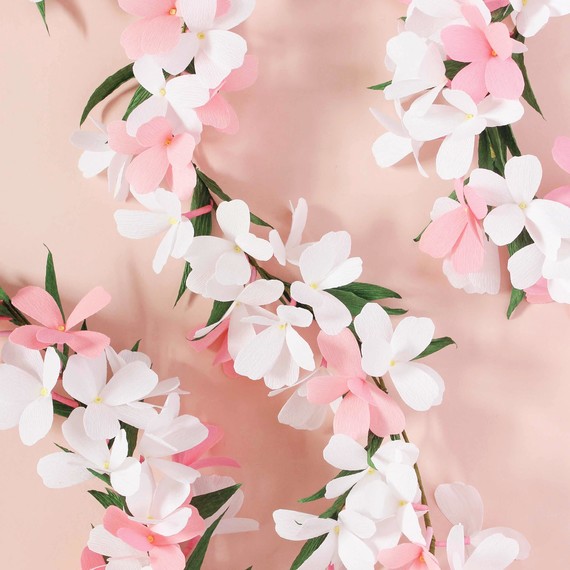 [CHECK OUT: Tiki-Chic Luau Party Ideas]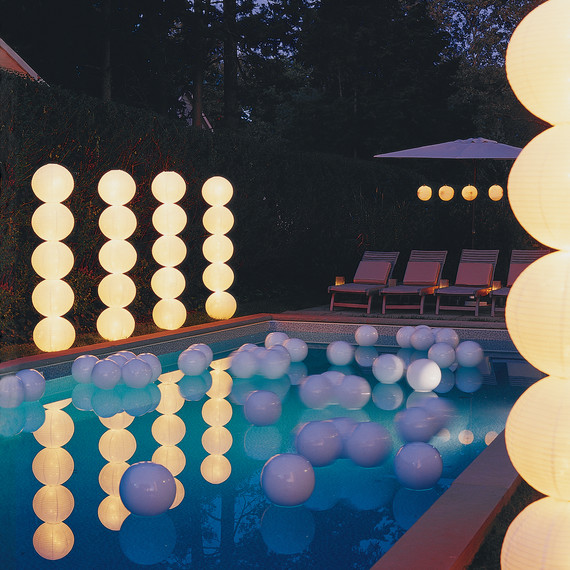 [PLAN IT: A Glow-in-the-Dark Pool Party]
12. Throw a Champagne Popsicle Party
Cool things down with a party that celebrates a summery match made in heaven: champagne and popsicles! Printable popsicle invitations and a glittered bottle of champagne set the charming scene for your bash, but the star of the show is undoubtedly the popsicle-infused bubbly! 
Feeling inspired? Watch this video for more ideas: