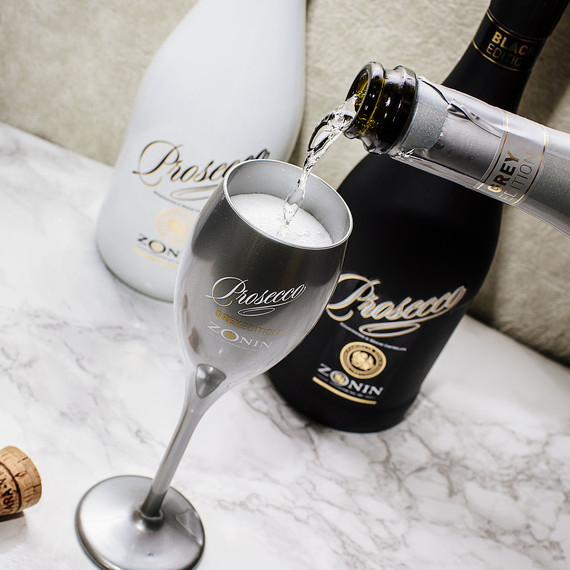 If you'd like to become an expert on everything prosecco, read this primer. And now, here are my three picks to try:
Exploring Different Styles: Zonin 'Dress Code' Collection, $16.99
I've been a fan of Zonin prosecco for some time, and was thrilled to meet their vice president, Francesco Zonin, whose family has been producing wines for seven generations. I was curious to know his thoughts on the rapid rise in popularity of prosecco and how Zonin is keeping up with demand and setting themselves apart: because while the category of prosecco has never been hotter, individual brands don't currently have the same household name recognition as some Champagne brands (think Dom Perignon or Veuve Cliquot). Francesco explained his company had come up with the fun idea to experiment with different blends and has released new line of bottles called the Dress Code Collection: the 'White Edition' is the traditional Glera grape blended with a small amount of Pinot Bianco, the 'Grey Edition' is blended with Pinot Grigio, and the 'Black Edition' with Pinot Noir. Each different bottling captures a specific style and mood ... and the beautiful bottles are definitely Instagram-worthy.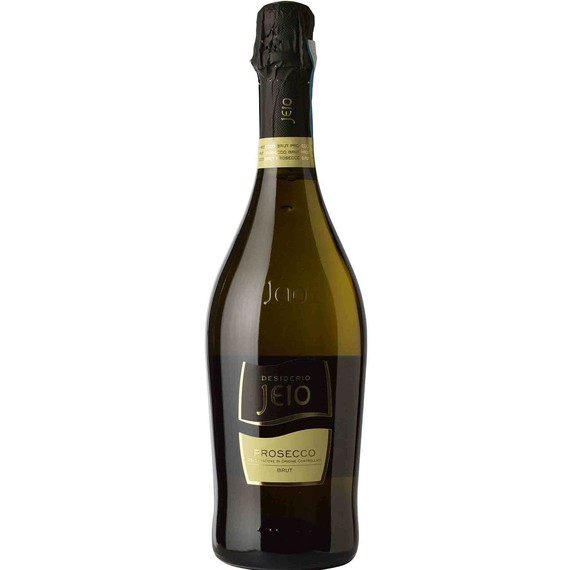 For Accompanying a Hearty Meal: Bisol Jeio Prosecco DOC, $17
Although the first documented reference to prosecco dates back to 1772, the Bisol family has been producing wine in Valdobbiadene, a premium location for prosecco production, since 1542. Today, Gianluca Bisol is one of the producers constantly pushing the category forward, using only the best grapes from highest regarded vineyard sites and lots of fine-tuning and innovation in his winery. Gianluca likes to tell the story of trying to sell his prosecco to the restaurateurs of London many years ago who would not consider serving anything but Champagne in their establishments ... how times have changed. We can thank the Bisol familty and other high-quality producers for the popularity prosecco enjoys today! Bisol has many high-end bottlings but I suggest you start with their 'entry level' selection called Jeio. It's just delightful: It starts with a pretty floral aroma, and on the palate is crackling with fresh acidity then has a slight savory tang in the finish. It's a classic 'food wine' through and through and can accompany all courses of a rich meal.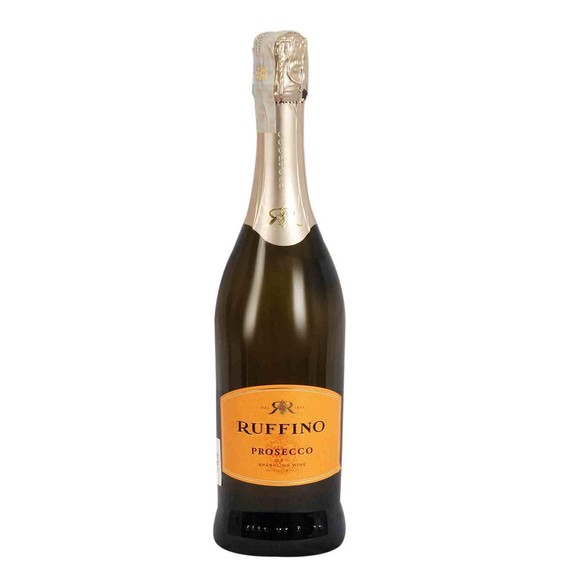 A Perfect Apertivo: Ruffino Prosecco, $14.99
The Ruffino prosecco is delicate, fresh, smooth, and light. And because it only has 11% alcohol (wines can range up to 15-16%), it's a refreshing option for daytime: a lovely accompaniment to brunch or an afternoon tea. My favorite time to drink it though, is what the Italians call 'apertivo': the time before dinner when you sip on something to open up your appetite for the evening ahead, and maybe indulge in some snacks of Parmigiano-Reggiano cheese and some nice salty Proscuitto. The wine's subtle, pleasant flavors of orchard fruits and light citrus are accompanied by soft and foamy bubbles -- an irresistible combination that's endlessly drinkable. And at under $15 you can always keep a bottle to hand!
Learn more about this light, fizzy, and refreshing sparkling wine with our Prosecco Primer.