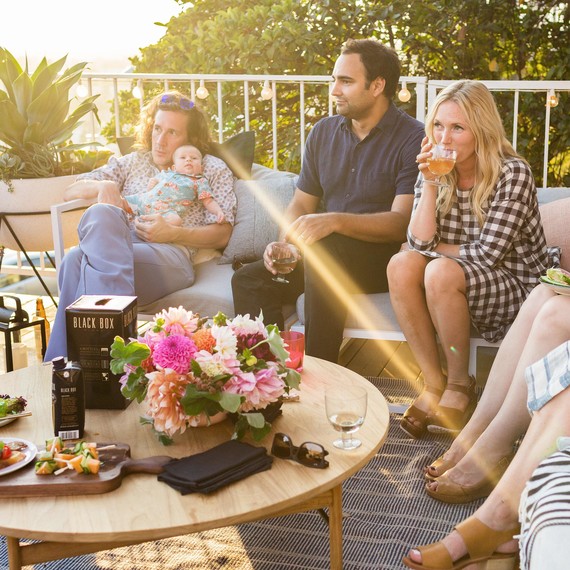 1. Keep the seating cozy and casual
Floor cushions, folding stools, and outdoor rugs are all you need for outdoor gatherings. Bring indoor poufs out, layer carpets to make the conversation area bigger, and throw on some more pillows (even if they are indoor pillows, it's just for the night) to bring in more texture and coziness.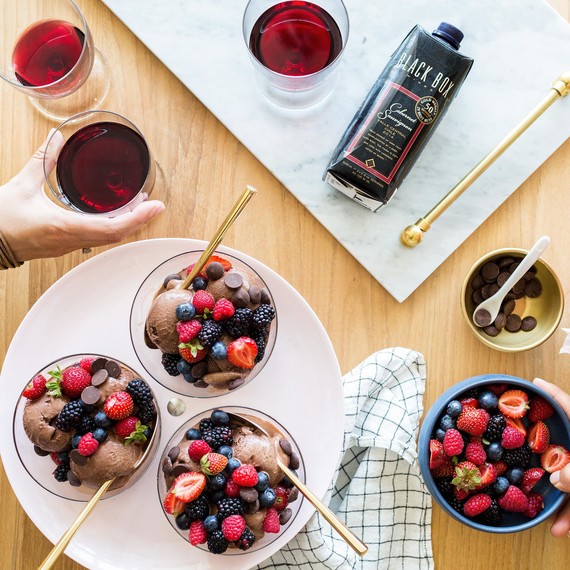 2. Think "more texture"
Simple never has to mean "boring." If you want the tablescape to be simple, opt for a variety of simple finishes. Pair white everyday plates with something with more pop and uniqueness such as a colorful dinner napkin. Set the table with finished woods, marble (which is abundant these days) porcelain, ceramic, and metal.
3. Vary the size, shape, and height of serving pieces
Pair some larger platters with tiny dipping bowls or add some brass ladles near smaller porcelain spoons. For that "thrown together" look, create a consistent color palette but then vary the textures, shapes, and finishes of all the pieces within that palette.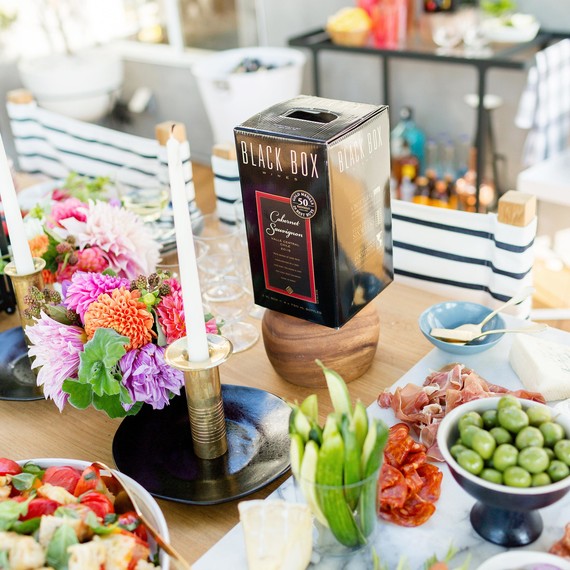 4. Present your (pre-made) appetizers to look effortless and yet intentional 
Off-the-shelf food and drink can be arranged to look like an artisan chef from Brooklyn flew in just for the occasion. While I love when other people spend hours prepping my muddled drink, I prefer ease and a stressless process for my own parties. Think: high quality boxed wine like Black Box Wines, pretty jams, meats, and crackers.
5. Forego the placemats 
And opt for a more fresh, modern look. Throw down some simple linen yardage to help add a soft layer in the center and to ground your serving dishes instead.
6. Pick seasonal flowers
I know we all want peonies year-round, but they're often upwards of $10 a stem! And this just adds to your party-planning stress. You have a ton of options in spring and summer, but to stay on-budget, think about selecting blooms that are seasonal for the summer (but just for a short time). Dahlias are everywhere for six short weeks, so don't pass them up.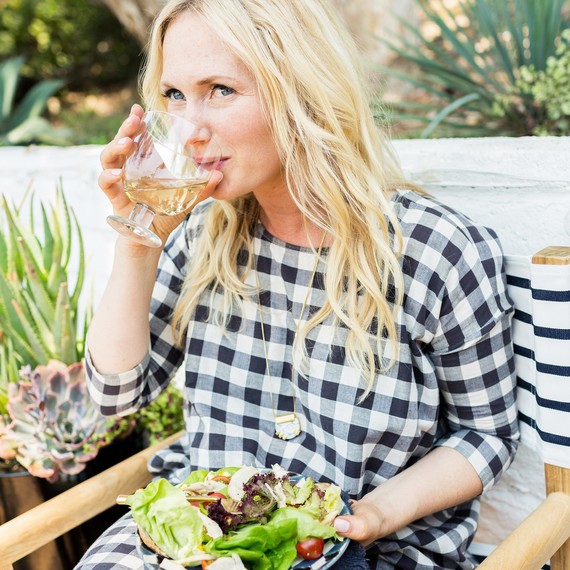 7. Treat your guests like you are at a 5-star restaurant 
Even though they can easily serve themselves the wine and drinks, give them pairings of wine and food to help create more of a curated experience! In this case, merlot wine and grilled flatbreads makes a complex pairing with smoky undertones and supple tannins.