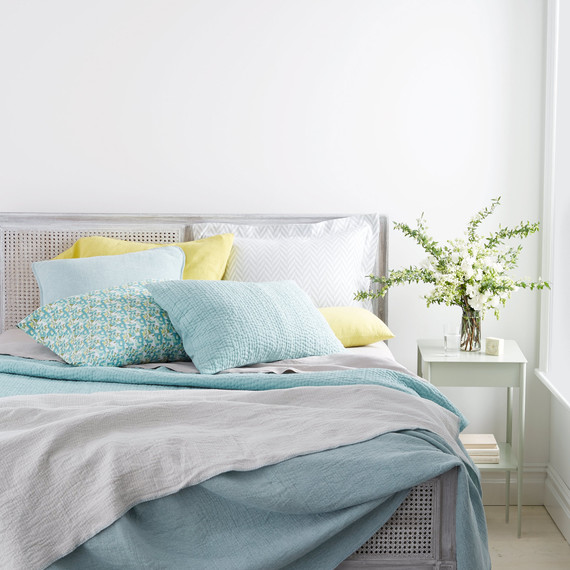 Your bed is meant to be a source of respite from the hectic day-to-day, so when slipping under the sheets at night feels anything but completely comfortable, it might be time to give your bed an upgrade. Whether you're in the market for a new mattress, a fresh set of sheets, some comfy pillows to rest your head, or all of the above, keep these tips in mind next time you're browsing, and get ready to shop your way to sweet dreams night after night. 
DO: Try the mattress yourself in the store. 
Ordering a mattress online and having it show up on your doorstep in a small, easy-to-move box might offer unbeatable convenience, but the old-fashioned method of shopping in person is far from becoming obsolete. This is because there is an inherent benefit in seeing, feeling, and trying a mattress before you buy it -- especially since most good mattresses can cost you a pretty penny, and you want to make sure you're getting the most for your money. There's nothing more important in a mattress than comfort, and since every person is different, the only real way to know if you've found your perfect match is to try it firsthand. 
Try These Tips for Keeping Your Mattress Healthy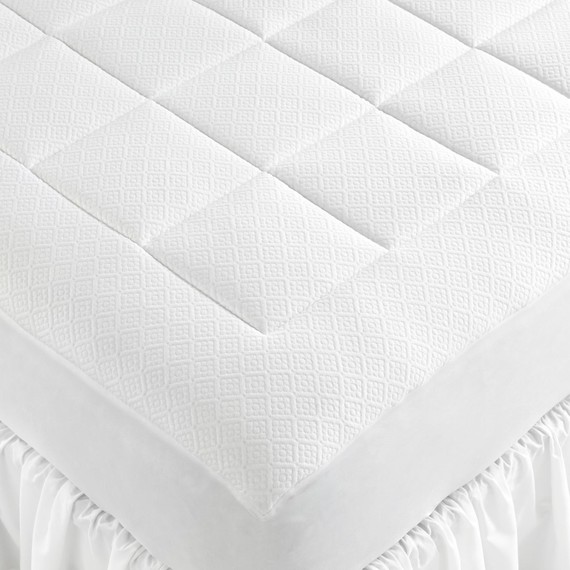 DON'T: Assume that a firmer mattress is always better. 
While a firm mattress is the ideal pick for some, that's not necessarily going to be the case for everyone. It's important for you to figure out what complements your body, your sleep habits, and your life in order to get the most out of your mattress. If you generally sleep on your back, then a firm mattress might be a good choice. But if you're a stomach sleeper, or you spend most of the night sleeping on your side, you might be better off with a soft mattress. Again, it's all about personal comfort at the end of the day, and that's going to differ from person to person. One rule that does stay consistent across the board? That it's always a good idea to buy a mattress that is a little bit firmer than you'd like, since the mattress will soften over time. 
Build Your Dream Bed with These Staples
DO: Take mattress length into account. 
If you're solely preoccupied with mattress firmness, you're missing a big part of the picture: length. A lot of people get caught up with finding a mattress that feels right without putting a lot of thought into finding one that fits right lengthwise. The key to getting a mattress that is suited for you is making sure that it's at least six inches longer than your height. If you're 5'6" or under, you'll be totally fine with a twin- or full-sized bed, which are 75 inches long. Queen- and king-sized beds, on the other hand, are 80 inches long, while a California king bed is 84 inches long. 
DO: Think about the coils in a mattress. 
Paying attention to the coil count of a mattress can be your ticket to good support. You'll want a mattress with no less than 375 thick-wired coils, since fewer coils will make the mattress less able to conform to your body. Also opt for tighter coils if you can, since they offer increased support and durability.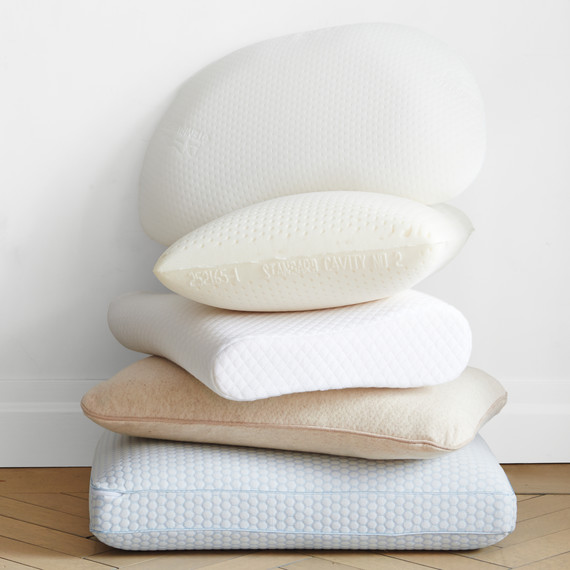 DON'T: Forget about allergies. 
Allergies may not necessarily be on your mind when you're shopping for the bedroom, but it's important to take any sensitivities you have into consideration, especially when it comes to pillows. If feathers are sure to have you sneezing up a storm, then opt for pillows with a synthetic polyester filling instead of the usual down options. The hypoallergenic pillow won't sacrific softness or comfort by any means but will definitely help you breathe easy through the night. Same goes for the material of your bedtopper and mattress cover.
See What Type of Pillow Will Help You Sleep Better
DO: Invest in a mattress topper. 
Speaking of which...a mattress topper is a gift from the heavens. Investing in a cotton cover or mattress pad is a good way to keep your mattress in great shape. It will keep your sheets in place, protect your mattress from stains and moisture, and make your bed a bit more hygienic, since the cover is easy to remove and clean at any time. Plus, a mattress topper will add an extra layer of cushion to even the most comfortable mattress, which certainly doesn't hurt.
Make Your Bed Ultra Comfortable with These Toppers