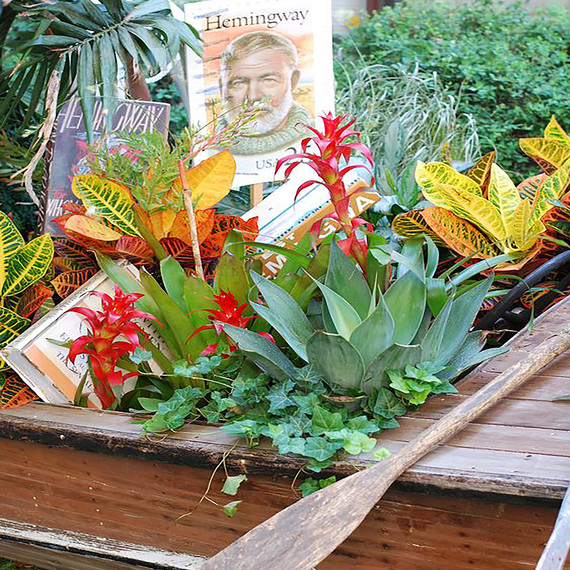 Paddle Your Own Canoe with this Hemingway inspired garden. The unique display is what gardening is all about! We planted Bromeliads, English Ivy, Agave, Crotons, Palm (upper left) grasses and boxwood in an old canoe boat for the most unique planter ever. Upcycling old objects is one of our favorite ways to add a personal touch to any space. Maybe you don't have an old boat lying around, but you likely have something you can use! Some of our favorite upcycled planters are made out of wheel barrows, bath tubs, or just an old pair of rain boots!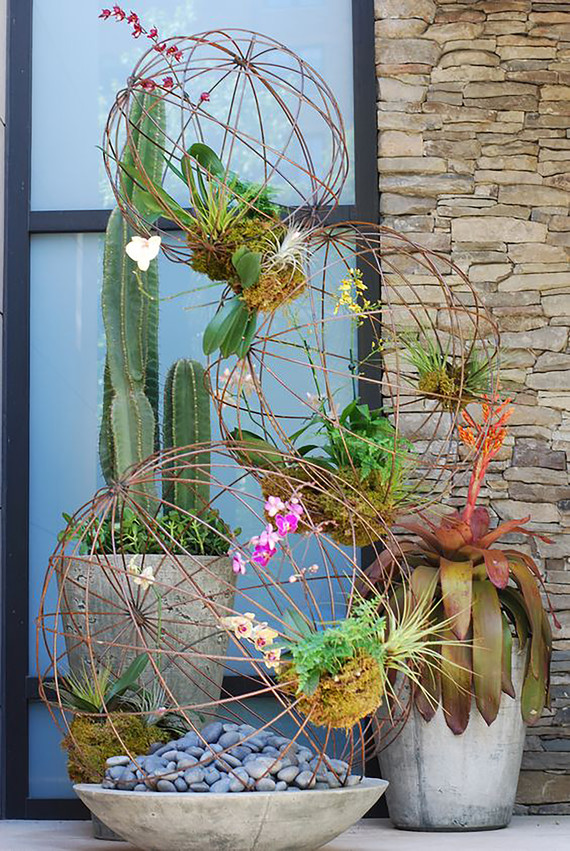 If you're always following the latest trends (yea, we're looking at you millennials), this cactus display is perfect for you. This is not your momma's container gardening! We planted Phaelenopsis & Oncidium orchids, Ferns, Air plants, Bromeliad Aechmea, and Peruvian Cactus in stone containers to add a natural and rustic touch to the contemporary display.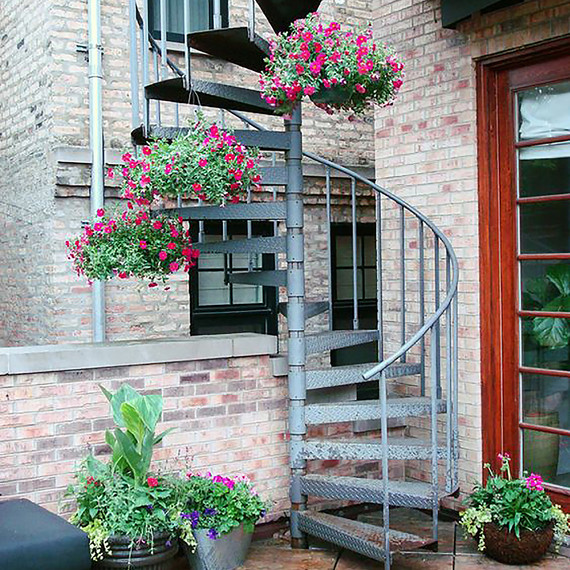 This pretty in pink display is a perfect way to make use of any outdoor space you may have, even if it is just a balcony! Beautiful baskets of petunias hang down a rustic spiral staircase to create this whimsical look. We hung each basket from different steps to take advantage of the vertical space. To complete the space, we placed three more containers on the ground, the first planter (right) contains Canna, Lysimachia, and Salvia. The second two containers have Lysimachia and Geraniums for a fresh and summery feel. Last but not least, the plants sit in a variety of planters for a more eclectic look.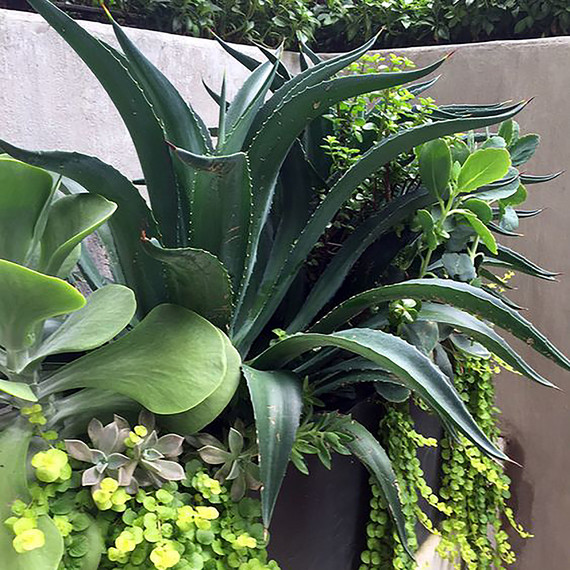 Succulents are an awesome ways to add a burst of green to any space. Here we used Agave, Lysimachia, and an assortment of succulents to add a variety of heights and textures to this monochromatic display. Looking to bring a taste of summer inside? Make a smaller version for a cool succulent centerpiece.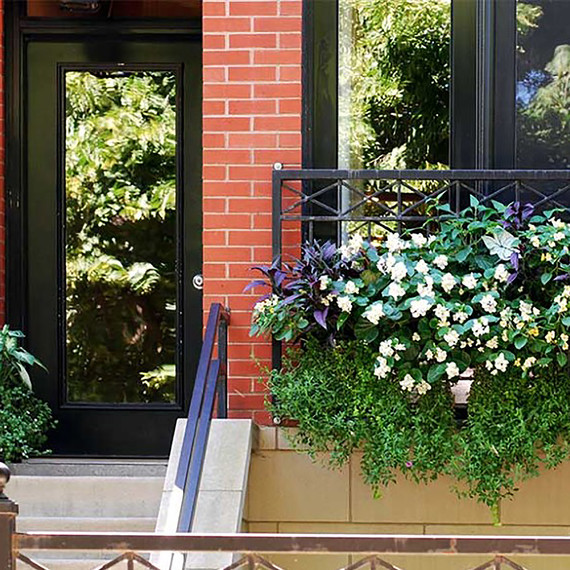 Summer container gardening is a great way to kick up your curb appeal and let your neighbors know summer is here! Rather than using a bunch of bright colored plants, we stuck with the classic look of the home and planted Persian Shield, Caladium, Calibrachoa, Lysimachia, and Begonias to create a bountiful display in this urban neighborhood.
If you're more interested in clean lines, this modern display is the way to go. Keeping it simple, we planted Phaelenoposis Orchids, grapevine wood, and curly willow for this modern yet fun display. This is a great way to plant flowers in a completely untraditional way. If orchids aren't your thing, try planting tall grass for a similarly sleek look.