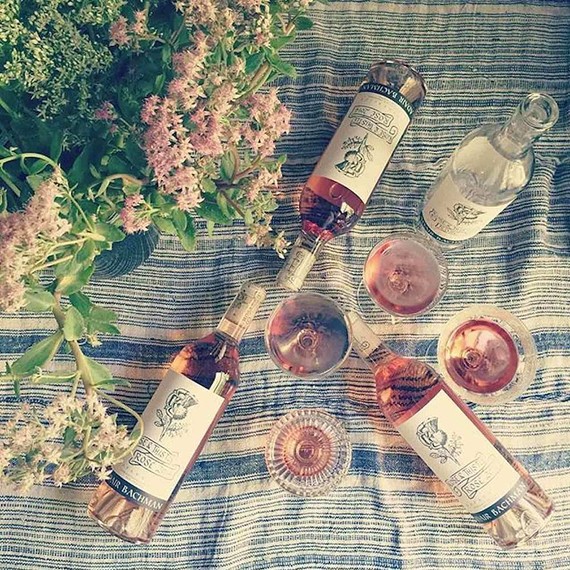 In case you haven't heard: rosé season is in full bloom! Although rosé only accounts for 9% of the total wine consumed annually in the US, you would never know it from my Instagram feed... it seems like every fabulous host from coast to coast is serving up the pink stuff! And it's no wonder: perhaps no other wine is so representative of the summer lifestyle. When you're sipping a glass it's easy to imagine that you're soaking up the turquoise waters of St. Tropez or enjoying a lobster roll on a Hamptons beach.
Not to be confused with the sweet 'blush wine' category enjoyed by your elder aunties in years past, today's rosé wines are bright, crisp, refreshing and dry -- and they range from the faintest ballet-slipper pink to coral, salmon, magenta, and light ruby. Generally speaking, the deeper the color the more intense the flavors will be. And in rosé, younger is better: choose the most recent vintage on the shelf to ensure maximum freshness and liveliness.
Here are 10 of my favorite bottles out now. Cheers to rosé-ing the day away this summer!
Recommended Rosés: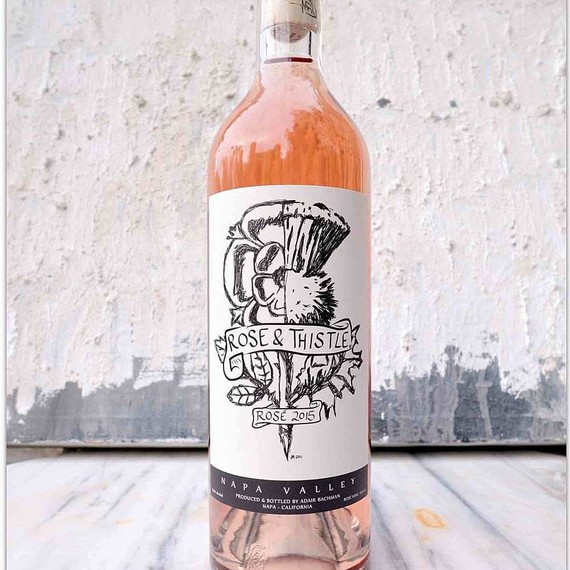 A perfect pick if you'd like to bring the laid-back spirit of Napa to your table this summer! Produced by the brother/sister duo of Blake and Laura Bachman, this is a small-production rosé made from a blend of Napa Cabernet, Pinot Noir, Sangiovese and Zinfandel (yes, rosé is made from red grapes, learn more about that by checking out this handy rosé primer here.) It's medium bodied and full of luscious red berry flavors, and would be fantastic with grilled food.
Provence is probably the most famous region for producing great rosés, and one sip of this bottle demonstrates precisely why that is: they are delicate, dry, and filled with floral and herbal aromas (what the French call garrigue, the unforgettable scent of the low-growing brush of Provence filled with lavender, rosemary and sage). The Mirabeau 'Pure' rosé is lovely, subtle, and elegant, and a classic example of everything a Provence rosé can be. Pair this with a simple spread of melon and prosciutto.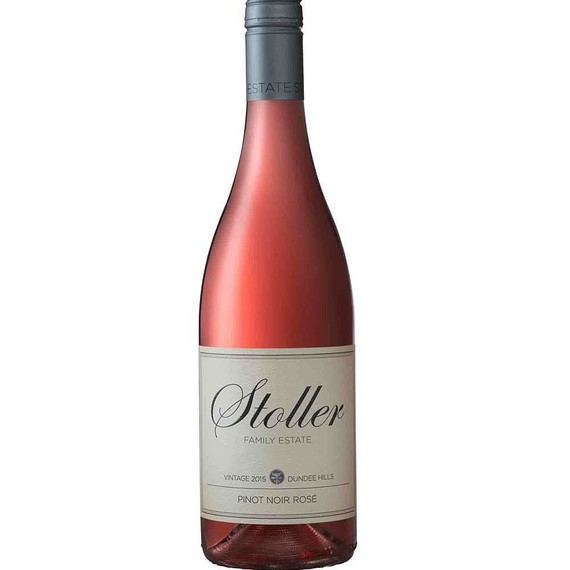 The Stoller Family makes lovely wines with 100% estate-grown fruit on their beautiful property in Oregon's Dundee Hills, and they were the first LEED-Certified Sustainable Winery in the world. Supporting responsible agriculture is just one reason to snap up a case of this gorgeous rosé: the wine is bright and juicy, with ripe watermelon and guava flavors and a clean dry finish.
Wolffer Estate makes the quintessential rosé of Long Island -- fuel for many a Hamptons fête! It's made from a blend of Merlot, Chardonnay, Cabernet Franc, Pinot Noir and Cabernet Sauvignon. Dry and fruity, easygoing and relaxing, it is the perfect wine you would want to unwind with at the beach after a morning shopping for dinner items at the farmer's market.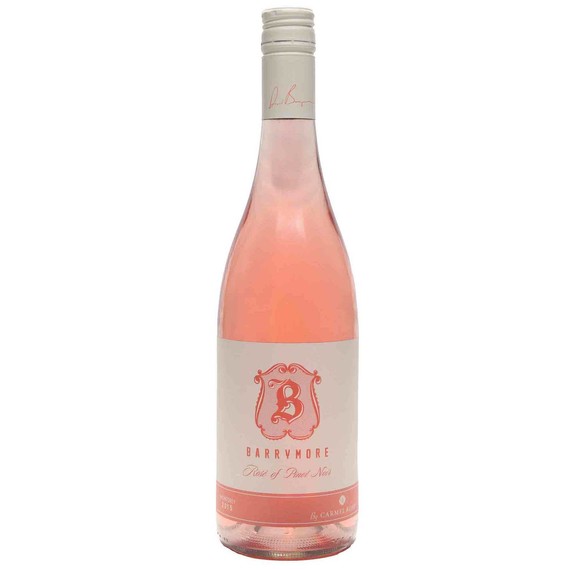 Yes, it's a wine from Hollywood power-woman Drew Barrymore! You may be familiar with Drew's first outing into creating her own wine, an Italian Pinot Grigio. But it didn't take long for her to realize that in choosing her next wine project, she needed to express her California roots and collaborate on a great American wine. An introduction to winemaker Kris Kato of Caramel Road resulted in this delicious rosé of Pinot Noir. The wine is everything you would like a rosé to be: easy drinking, fresh, and honest, with floral aromas, flavors of wild strawberries and nectarine, and a pleasant creamy mouth feel. I tasted this wine paired with sushi and it was absolutely perfect.
Here is a choice for those seeking a deeper, more intense rosé, with some savory aromas and a little spice. In Spain, rosé is known as 'rosado'- and Campos de Enanza in the Navarra region produces plenty of sumptuous examples from the Garnacha grape (aka Grenache, an MVP of rosés worldwide). The tangy, earthy notes of this are balanced with a fresh and fruity finish. Look no further for a powerful bottle that could stand up to steaks fresh off the grill!
Another great example of Provence rosé, this is one of the most perfectly-blush-colored rosés I have discovered this year. A blend of Cinsault and Grenache, it's intensely aromatic, with lots of beautiful scents of freesia and white peach. The palate is elegant and rich with a long lingering finish. A truly classy wine.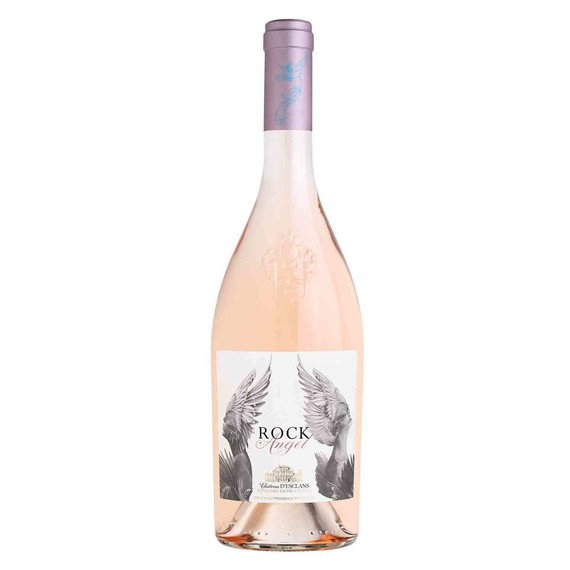 If you're a fan of the famous Whispering Angel rosé, let me introduce you to her cooler and edgier sister, Rock Angel! A member of the Chateau d'Esclans collection of rosé wines (created in ground-zero for rosé production, Provence), this bottle is a blend of Grenache and Rolle grapes (Rolle is also known as Vermentino in Italy). It is crisp and fruit-forward, but has a faint touch of smoky oak and a hint of smooth toasty almond on the finish. This is a serious rosé for those that enjoy a bit of complexity and delicious dimension in their wine.
An affordable, tasty, and Certified Biodynamic French rosé? Yes, please! The 'Old School' moniker of this wine comes from the way this producer farms their vineyards: using ancestral methods including plowing with a horse and spraying herbal tinctures over the vines rather than synthetic chemicals. In the cellar, they utilize modern technology to give us the freshest, most vibrant wine possible. Made from Grenache grapes, this rose is medium bodied, refreshing and extremely drinkable.
Côtes du Rhone is so widely loved as a red wine filled with rich fruits, earth, and spice. If you've never tried the rosé version, this one from the Guigal estate is a great place to start! They use very natural methods of production, and they don't filter or fine their wines--- so the result are wines that perfectly reflect their terroir in the purest way possible. This rosé is filled with fresh raspberry flavors made more complex by a tinge of earth and tobacco.