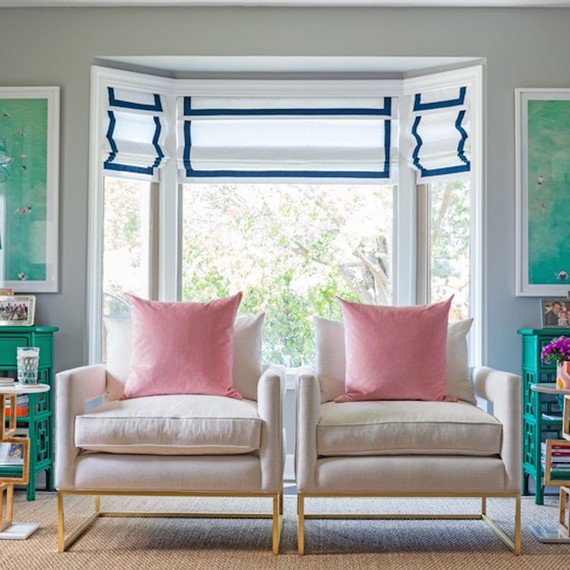 In a large-scale home renovation, a little mistake goes a long way. For most people, remodeling a house is a once-in-a-lifetime task. It can take years of careful planning and attention to detail. Orlando Soria, the West Coast creative director of the service Homepolish and a designer himself, has seen a few (or more than a few) renovations in his lifetime. He recently revamped his own condo in Los Angeles, to spectacular results. Soria says he installed a chandelier all on his own this time around. "I thought I was going to die," he says. How did he learn to do it? A design degree and years of working with contractors? No. Soria learned from a YouTube video. You don't have to be a certified designer to install your own chandelier. You also don't have to be a certified designer to execute a flawless renovation. Soria outlines the most common mistakes homeowners make when entering into a full-scale renovation -- avoid them if you can. If you don't, that's okay, too! That's the first mistake, actually.
1. Having High Expectations
As with planning anything, stress levels will drop considerably once you temper your expectations. That doesn't mean you shouldn't plan for your dream home, or that you shouldn't be utterly ecstatic about your new home. Soria encourages homeowners to be patient, and to work with the home they have.
2. Not Considering Layout Before Installing Electrical
Before basic construction, you need to have a sense of where the major lights in the home will be. For example, if you plan to install a chandelier (by YouTube video or not) in your dining room, you will likely need to add a beam in the ceiling to support the weight of the structure. Knowing the lighting layout necessitates understanding the furnishing as well. Soria points out that it will be helpful to know where the dining room table will be -- this way, you can plan the wiring around the focal point of the dining room.
3. Picking the Wrong Home in the First Place
The most egregious design mistakes stem from a clashing of taste, usually between the taste of the homeowner and the taste of the home itself. A colonial home isn't going to transform, a la Cinderella, into a Tuscan villa. Soria says that sometimes with renovations the issue isn't that the home needs fixing, but rather that the homeowner needs a different home. Renovation considerations begin once you take out the mortgage; don't buy a home if you've talked yourself into it, arguing that you can "make it your own." Don't fight the fabric, change it.
4. Not Planning Ahead for Custom Cabinetry
Custom cabinetry is wonderful -- it's the panacea of kitchen renovations. Soria advises, though, to consider the layout of the kitchen before plowing into cabinet-land. Make sure the cabinets fit into the space you can afford in the kitchen. Soria has seen his fair share of improperly aligned cabinets or out-of-place panels. "Don't just piece them together," he says. Think of cabinetry as one unit you'll need to install at once.
5. Forgetting About Appliances
Appliances run amok in the kitchen, which means they should be considered an element of design. "I once saw a fridge sticking out a good six inches from the cabinets," Soria says of a recent mistake. Countertop appliances such as toasters or coffeemakers should also be considered -- don't forget to install outlets!
6. Employing a Too-Short Timeline
"Always assume the renovations will take twice as long as the contractors say it will take," Soria says. This isn't a matter of boastful contractors -- most renovations simply take a while. In theory, the remodel shouldn't take long, but during the real life application, well, life gets in the way. Something might not get ordered on time, or it might arrive a few weeks late. You might neglect to make a decision, halting the contractor's progress. These things happen! It's okay to let them slide. If the renovation is actually complete at the estimated date, you'll only be pleasantly surprised.
7. Living in the Purgatorial Home
Your home is a place to hang your hat and your wearied head. When it's under renovation, it can feel like you don't have a respite from stresses. The home is in purgatory -- it's not shabby, but it's not chic. Soria urges homeowners to live in a hotel during renovations if they have the means. Renovating your home should be fun and exciting! Witnessing the renovating firsthand can add undue stress.
8. Taking the Lowest Bid from Contractors -- or They Only Interview One Contractor
The low bid is tempting, but it's often not realistic. The low bid is misleading -- usually, the contractor simply hasn't accounted for costs that are bound to emerge during renovation. If you take a low bid, Soria says, you may end up just paying the same as the highest bid. Soria suggests interviewing at least 4 or 5 contractors and taking the middle ground. You don't have to take the highest bid, but the lowest bid is a red herring.
9. Not Making Room for Lamps
Once again, having a layout in mind is key. Where is the couch going to go? You'll need a few lamps around it to emit that warm, living-room glow. Lamps take up more space than you might realize, so when furnishing the living room, it's important to afford space for your lighting. If you neglect to have room for lamps, you'll have to install sconces, which is another deal entirely.
10. Forgeting to Have Fun!
Planning anything can quickly become a headache, and home renovations require a lot of planning. Soria urges homeowners to remember that a renovation is "an investment in future happiness." Look ahead to the beautiful home you'll have soon and keep the excitement going!
Still hungry for renovation tips? Our Renovation Remedies are Here to Help