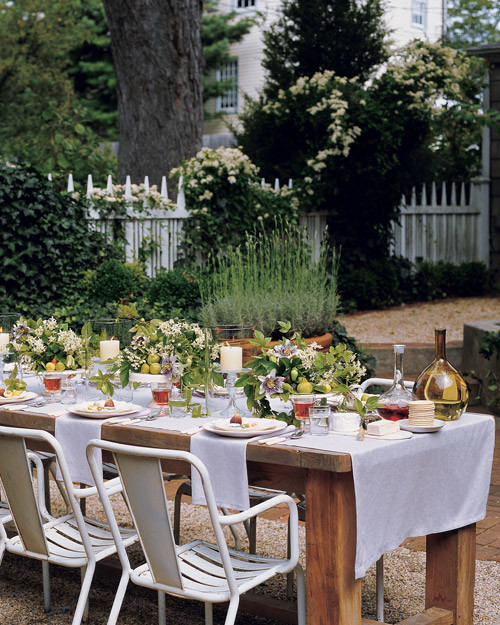 1. Entertain "en plein air."
The phrase is borrowed by French landscape painters who believed that painting outdoors or en plein air allowed them to fully immerse in their subjects and get the most out of their experience. And isn't the same true of dining with our friends and family?
So when in France -- or embracing your inner francophile at home -- you should, as the old adage goes, do as the French do. For this reason, we suggest an outdoor setting, making sure that your table has a kind of authentic rustic charm. Take to your garden or terrace, where your guests will be able to enjoy some mingling and nibbling.
Try These Basics to Achieve Flawless French Style at Your Party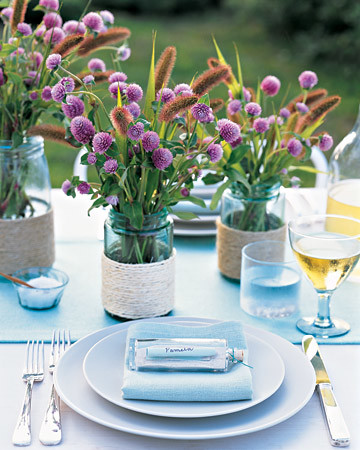 2. When decorating, less is always more.
When it comes to the decorative details, don't get too hung up on conceptualizing an impressive opulent display. Instead, pare down: accent tables with some candles and simple floral arrangements -- flowers you've foraged and arranged yourself are especially delightful -- and infuse your space with as many natural, earthy touches as possible. Don't be afraid to mismatch chairs, cushions, napkins, platters and dishware for a novel feel. Vintage or antique pieces, like silverware and plates, can be a conversation starter and add a sense of sweet nostalgia to any table setting. The final result will be a lovely scene that looks elegant yet approachable and evokes a sense of comfort above all else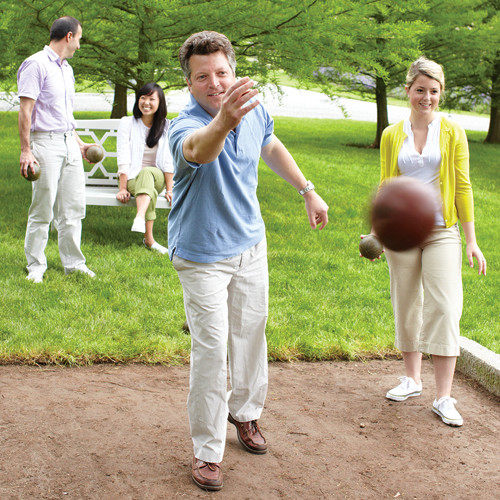 3. Give your guests activities.
To throw a party like the French, you'll want to have a game plan. As in, a literal plan regarding party games. One of the key components of a good French party is the emphasis that's placed on giving guests ample opportunity to socialize and enjoy each others' company. And while chatting and laughter are sure to unfold naturally at just about any get-together, arranging a fun game for your guests to play together is sure to have everyone becoming well acquainted in no time.
Set up a leisurely game of pétanque and let your guests enjoy a few rounds of the Provençal variation of boules. Similar to Italian bocce, the game of pétanque basically involves throwing or rolling a hollowed out steel ball as close to a wooden "jack" as you can. The game is perfect for stirring up a bit of friendly competition between party guests while getting everyone talking.
4. Have plenty of wine.
This is the part of the party you should pay extra attention to. What French people consider even a"very basic" knowledge of wine would impress a wine snob here. You don't have to go crazy trying to play sommelier but do make sure there are plenty of different bottles to open. Part of the fun in drinking wine is being able to open different bottles from different regions and noting the nuances in terroir. Of couse, only French wine at this party, sil vous plait.
Get a Full Crash Course in French Wine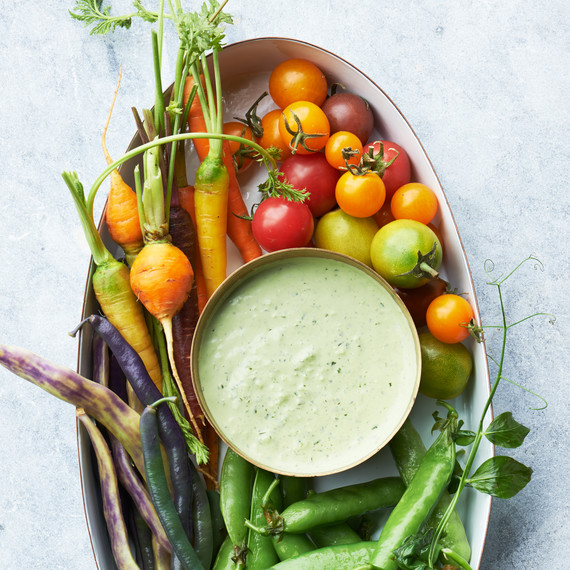 5. Think small bites over big portions.
It's a given that any French-inspired party will offer a phenomenal menu. You'll want to make sure that your guests have something to nibble on from the moment they arrive. Prepare a charcuterie board with a wide assortment of sausage and a bit of pâté for your guests to enjoy. You may also want to have an amuse-bouche -- a small, bite-size hors d'œuvre -- or two set out on platters, like small toasts or crackers topped with duxelles, which is a delicious French spread made with mushroom, shallots, and herbs.
For the main course, try for something that is as simple as it is impressive. You don't want to have too much to fuss with on the day of your party -- the importance of mingling and socializing at a party applies just as much to the host as it does to the guests -- so you'll want to try to opt for dishes that are easy to prep ahead of time or that don't take much work to prep before serving. You can never go wrong with a bistro classic like steak-frites, Chicory Salad with Lardones and Poached Eggs, or a hearty one-pot cassoulette of Pork Sausages and White Beans that encourages communal self-serving and sharing.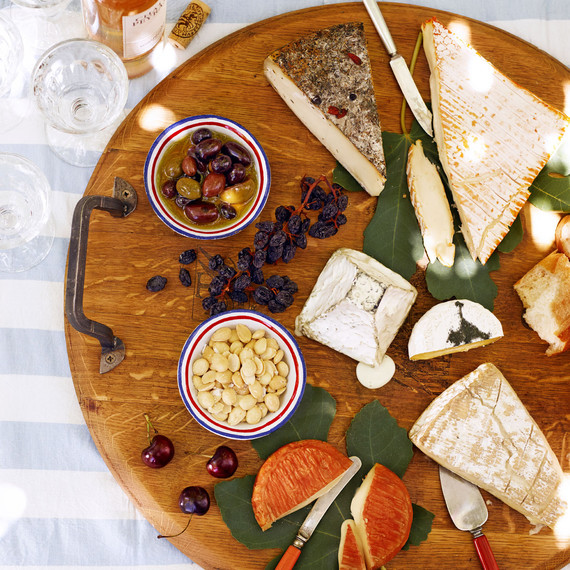 6. For dessert, think savory not sweet.
You may already be envisioning an assortment of éclairs and macarons, and by all means, go for it. But for something truly French, turn your dessert spread into a well-chosen cheese platter. Set out a wooden board topped with a variety of cheeses -- including a mix of soft and hard varieties -- and garnish the board with dried figs, grapes, crackers, almonds, and crusty slices of baguette. As any French host knows, the cheese-pairing possibilities are endless.
3 Easy Steps to Preparing the Perfect Cheese Plate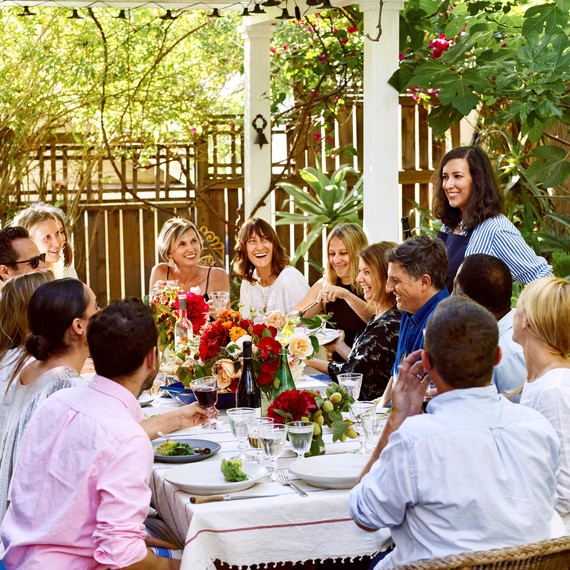 7. Above all else, savor the moment.
While the perfect party was never pulled off without a plan, the mark of true master is in being able to deviate from that plan.
Again, the French style is all about effortlessness -- the priority has to be comfort and ease of your guests, which you'll never really get if you're trying too hard to stick to a rigid schedule or plan. If you're guests are in the middle of an impassioned game of pétanque when dinner is ready, don't be afraid to start dinner a bit late. If friends bring a surprise guest or two and your head count is thrown off, make room to pull up a few chairs and a fix some extra plates. Whatever happens the day of, focus on going with the flow and giving things a chance to fall into place. The flexibility will ensure that you're enjoying yourself and not stressing too much about the specifics, and guests are sure to relish in a few hours of carefree fun! That is truly the French way.