"The Smith family milk and yogurts are our favorite dairy products in Maine -- they're delicious, nutritious, and all locally produced." -- Martha Stewart
Maggie and Lucian Smith begin each morning at 6 a.m. with Rosalita, Gretta, and Freda. No, these are not their children (their three kids are fast asleep at that hour), but just a few of the 15 dairy cows they raise on their farm on Mount Desert Island, in Maine. "They each have their own names and personalities," says Lucian. "They're somewhere between livestock and pets."
This husband-and-wife team have spent their whole lives farming. They grew up on homesteads (she in southern Maine and he in Vermont); met in college, where they studied sustainable agriculture and conservation; and then went to work on an organic farm in Kennebunk, Maine. While they knew they wanted to buy their own farm one day, it wasn't until they came upon an abandoned 63-acre dairy that they realized their future was about to change. It was love at first sight. "As soon as we saw the land, all these things clicked in my mind, and I said, 'That's our farm,'" recalls Lucian.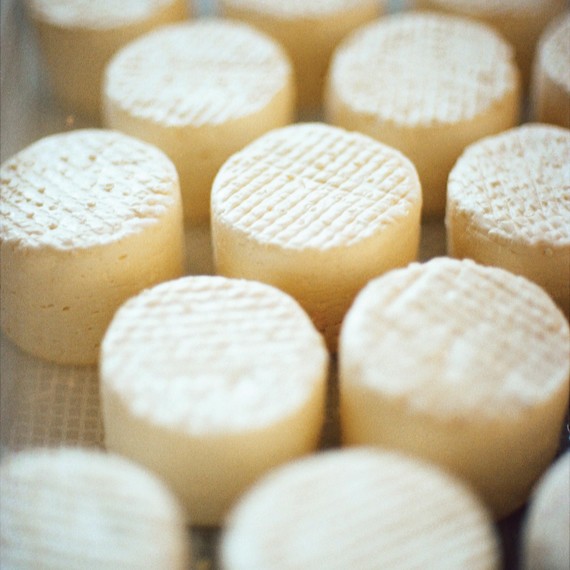 For years the island had been home to dozens of small dairies. But many couldn't compete with bigger commercial farms and began closing down. Fortunately, the previous owners of the Smiths' farm had protected the site with a conservation easement, saving it from being developed. With the help of the Farm Service Agency, a government program that provides financial assistance to farmers, the Smiths were able to purchase the plot in 2003.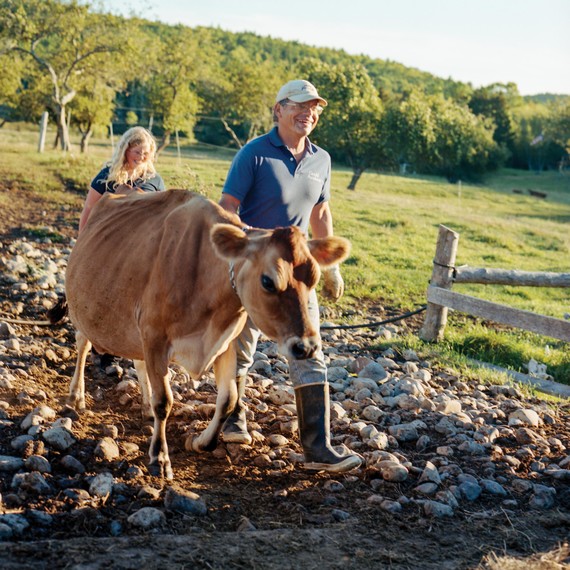 Fast-forward 13 years to a diverse small family farm: The couple use the most sustainable and ethical practices possible. Unlike many larger dairies, they do not give their livestock antibiotics or growth hormones, or keep their cows confined indoors all year, subsisting on a corn- and soy-based diet. Instead, the Smiths' cows live outside from May until the end of November, grazing on grass and freely roaming the lush 32-acre pasture. They are brought inside the barn only twice a day -- once in the morning and again at night -- for milking, each cow producing on average four gallons daily.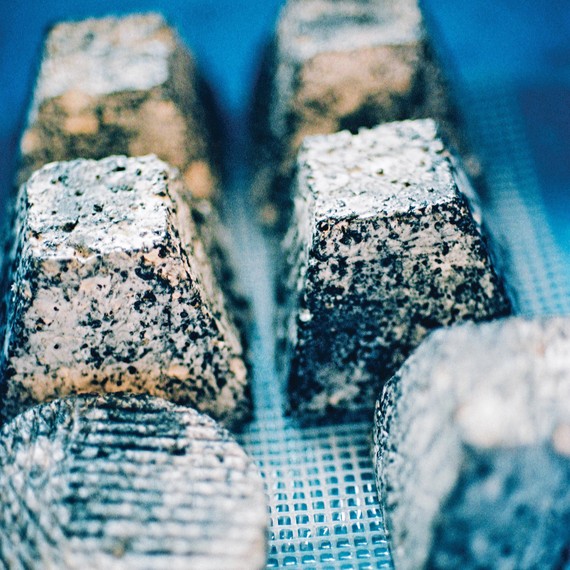 The yield from grass-fed cows might not be as high as from grain-fed ones raised on a conventional farm, but that doesn't matter to the Smiths. "I wouldn't want to deal with living animals if they were just numbers," Lucian says. "There is more to life than a balance sheet." And Maggie agrees: "Because we're a small family farm, we eat what we produce," she says. "It comes back to what we're feeding our customers, and what we're feeding our kids."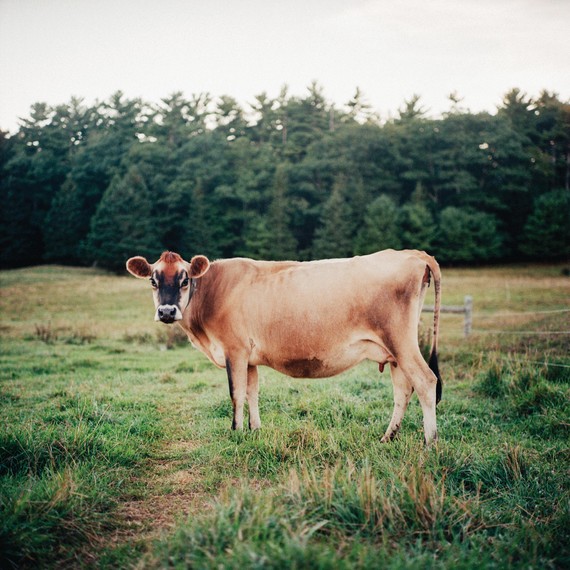 "Feeding cows grass is important for so many reasons," she adds. "It's their natural diet, so it's better for their health, and for ours, too." High in healthy fats and vitamins, the milk from a grass-fed cow tastes better as well.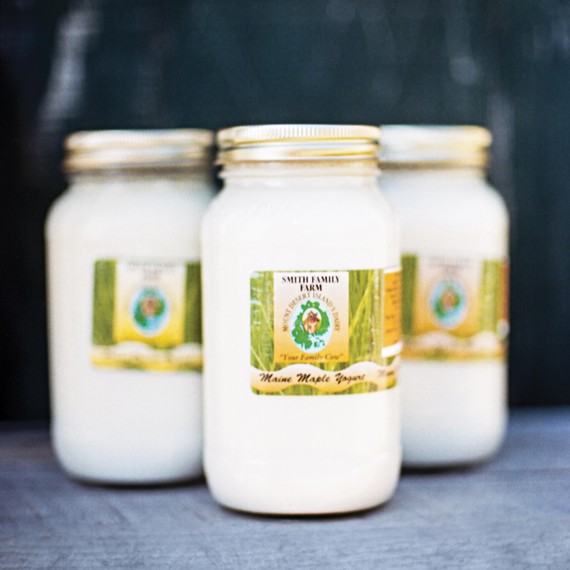 Their Jersey cows produce rich, wholesome milk with a thick layer of cream, which they bottle fresh and also turn into yogurt and cheeses. They raise steer and pigs for meat, and grow a variety of produce, including tomatoes, lettuces, cucumbers, squashes, and melons. "We're lucky to have a sunny, warm spot for the coast of Maine," Maggie says. They sell their products at their own farm stand and at local farmers' markets, where they have developed a devoted clientele. And while Maggie and Lucian would love to expand their reach beyond Maine, they will do so only if they can remain true to their beliefs. "Small family farms are important to keep alive," says Maggie. "They are needed to connect us with how our food is produced, and to our cultural heritage."
Smith Family Farm
2015 AGRICULTURE WINNER
Maggie and Lucian Smith
Bar Harbor, Maine