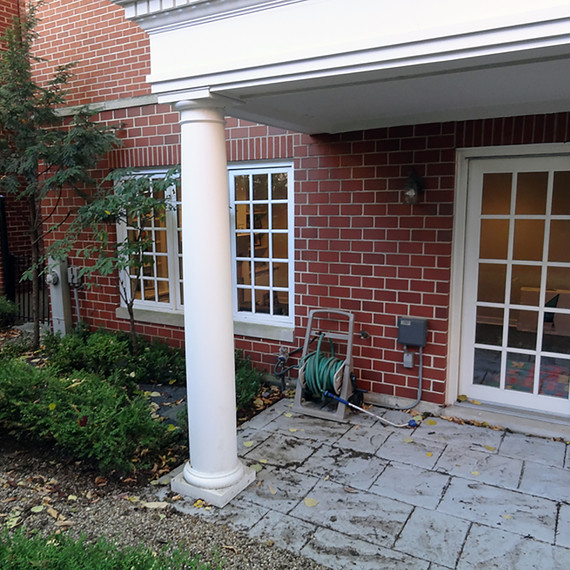 This project takes place in a town-home community of traditional mid-western architectural influence, including red brick and white columns. Despite the community's classic design, the homeowner wanted the new space to be modern, colorful, fresh, and lively. So, how does one transform a riotously overgrown backyard into a crisp seating area, with a water feature, herb garden, a new second story stairway... all while making it fun for two little girls, AND adding a little bit of New Zealand color and flair along the way? Answer: Wise and thoughtful use of space and design.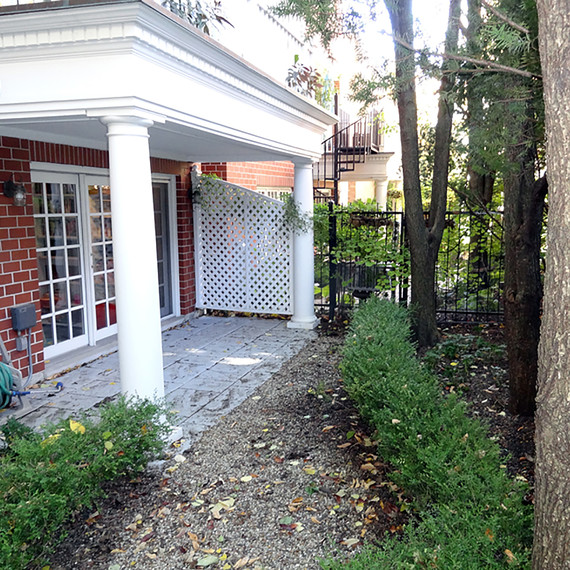 Before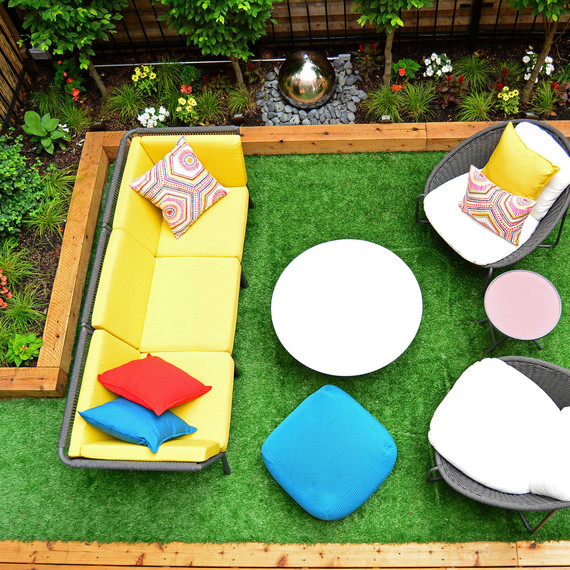 After!
When working with limited space, every aspect of the space must be very intentional and fitting with the scheme. The spiral metal stairs keep the feel of the yard light and airy. The newly resurfaced bluestone patio under the existing portico is brought up to threshold height to create the feeling of expansiveness as one walks out the house door.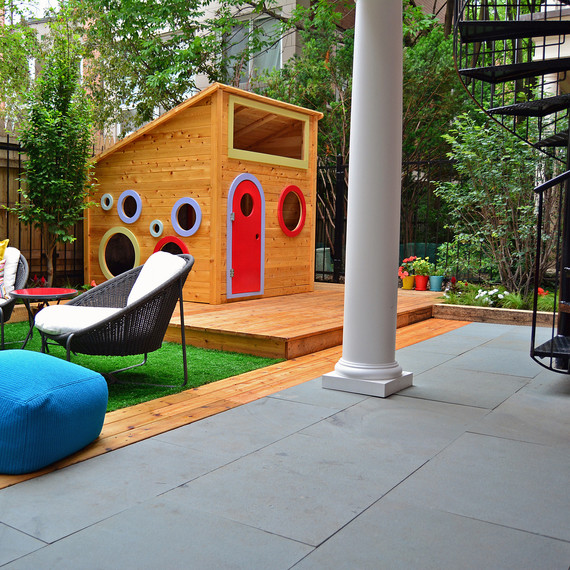 The bluestone patio/walkway surrounds the building edge -- from side entrance to the yard -- and then transforms into a continuous grade cedar deck with a playhouse. The playhouse compliments the rest of the sophisticated space and really adds another level or fun -- without sacrificing style! And don't worry kiddos, we didn't just build you a boring old playhouse, features include a climbing wall, colorful peek-a-boo windows and a chalk board. Unlike typical jungle gyms, this playhouse is perfect for the younger girls and will still be great as they grow older.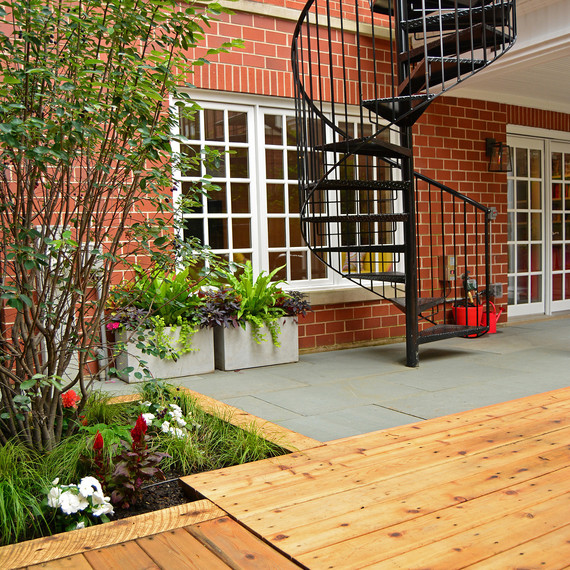 As one enjoys lounging in the basket chairs and eye-popping settee, they are surrounded by seasonal annual displays in containers, a raised planting bed with a shade-tolerant Carpinus surround, shade loving perennials below, and an amazing silver ball water feature that not only adds a bit of sparkle magic but also lightly masks the urban noises of the community. The modern and bold design choices make this space truly impressive and a place where everyone will want to be!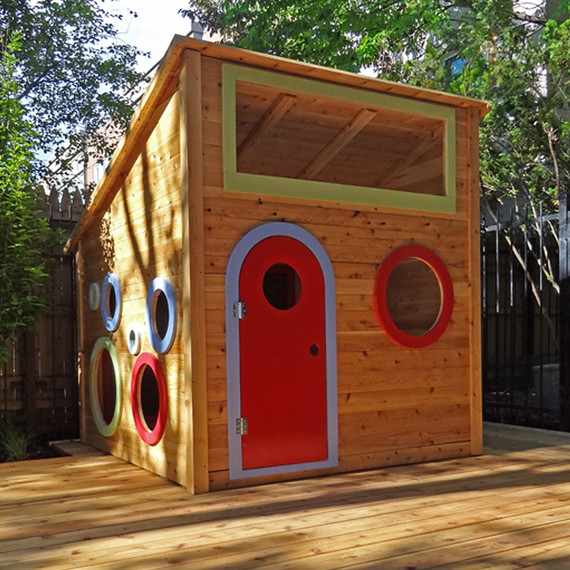 Although working with tiny urban back yards can be a quite challenge, we were determined to fulfill all the items on the homeowner's wish list. The final project resulted in an eye-catching and contemporary space perfect for the whole family.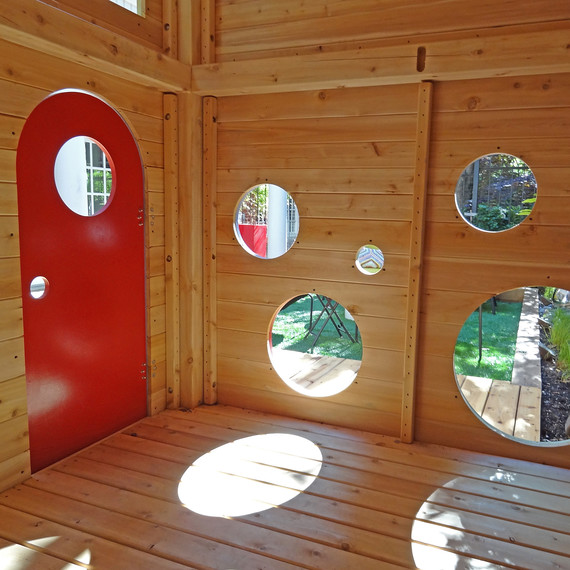 No matter what your needs are or how tiny of a space you have, a beautiful backyard transformation is always possible!