Heather Taylor launched her eponymous home and textile company in 2013. And recently, after noticing a lack of chic, affordable linens for entertaining, expanded her collection of gorgeous handmade goods by creating a line of handwoven napkins, table runners, and tablecloths that you can rent for events. So, what motivates, inspires, and drives this talented designer to keep exploring and creating?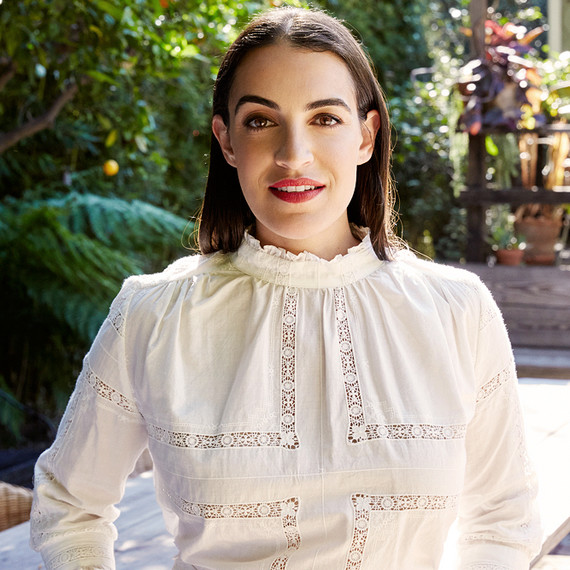 1. How did you get into textiles?
I love having friends over for meals and setting a beautiful table but, for the longest time, I couldn't find linens I loved. I decided to take matters into my own hands (literally) and started weaving table runners for myself. I got such a positive reaction from friends and family that I thought perhaps this could be something more than just a hobby. That was the beginning of Heather Taylor Home and I have been designing table linens ever since. I actually think the first inkling of inspiration for the line came much earlier, while eating breakfast in Greece in 2006. I remember the table was covered in a white cotton crocheted lace tablecloth. It was so pretty but also completely casual. I've been trying to capture that balance ever since.  
Learn How to Create Tactile Textiles of Your Own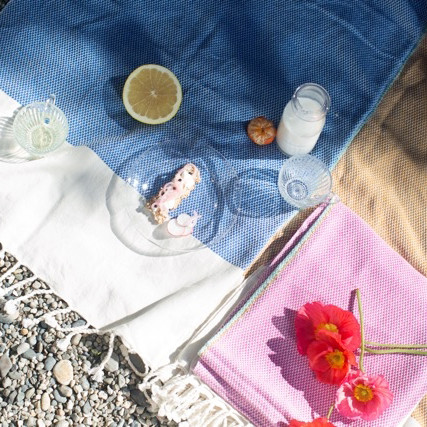 2. What has been the biggest epiphany in your professional life?
Before I started Heather Taylor Home, I owned and operated a contemporary art gallery, a career I had been working towards since high school. After more than ten years in the business, I had to own up to the fact that the art world was no longer a place that left me feeling happy and satisfied. It took time for me to commit to closing the gallery but it turned out to be a fantastic decision. So the epiphany is about always being open to change and not attaching meaning to fear of others people's perceptions. Follow your gut.
Do You Need Help Finding Your Passion?
3. How do you find inspiration?
I find inspiration everywhere but mostly by being out in the world and having adventures -- hiking in Topanga Canyon, visiting the camellias at Descanso Gardens, spending a day looking at art with my daughter. Of course, travel yields loads of inspiration as well. A weekend spent enjoying nature in Ojai is really the best way for me to recharge and clear my head. That's when I get flooded with new ideas.
See Inspiring Images from the Turkish Empire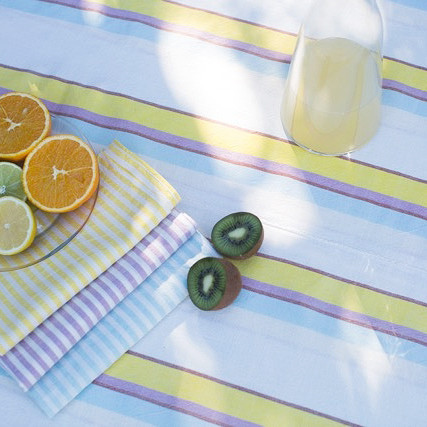 4. How do you find time to do everything?!
I try to make lists and isolate my priorities but, like most people I know, I usually feel like I'm drowning. My strategy is to put one foot in front of the other and do the work, sometimes at a very speedy pace. While it's probably best to work at one task at a time, I'm usually juggling. I try to be decisive and keep emails short. Someone gave me a great piece of advice in regards to email -- "never send an email that the recipient has to spend time untangling." I have found that to be extremely helpful. I'm also a fan of picking up the phone and dealing with people directly. It might sound old fashioned but it's efficient!
Check Out 4 Meditation Techniques for Beginners to Try
5. What's next?
We have just launched our summer collaboration with the LA-based children's clothing line Nico Nico. We designed five California-inspired blankets that are perfectly suited for the foot of your bed or for a picnic at the beach. Very excited about using these blankets all summer long!