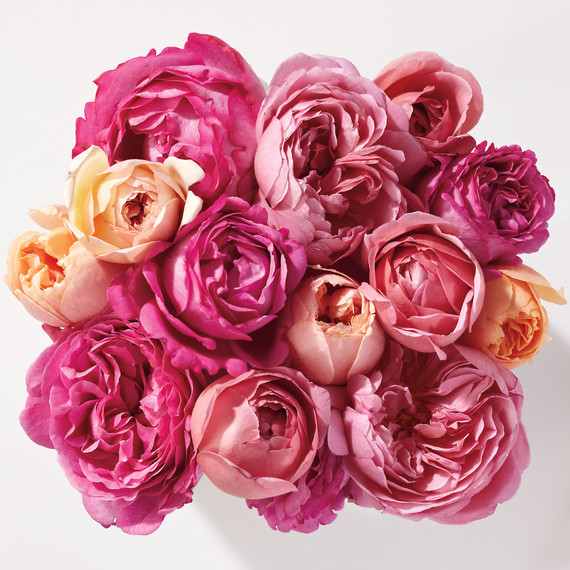 Roses will soon be in full bloom, so what better opportunity to host a garden party? You don't even need a garden! From floral cocktails to romantic decorations and desserts, here's how to turn any space into a bed of roses.
Start with the star of the event: the flowers themselves. There's no better place to host such a party than in your own lovingly-grown garden and you can find inspiration in your own roses for the party's color palette. Here, we gathered a bouquet of classically-shaped, old-fashioned blooms in a range of soft pinks and delicate pastel yellows for an idyllic English country look. Enhance the drama of a mixed bouquet with complementary colors and across stages from budded to full-blown. English roses, hybrids of old garden roses and modern shrub roses, combine the old-fashioned form and fragrance of old roses with the repeat-blooming characteristics of modern ones. The varieties showcased in this bunch include the heavenly-scented 'Juliet,' the delicate 'Sweet Perfumella' and the classically favored 'Baby Romantica.' After plucking your favorites, bring them to the tablescape—including fresh arrangements and bowls of potpourri for the table—and your guests will be immersed in fluffy, unfurling blooms.
[DON'T MISS: Our Best Rose Arrangements]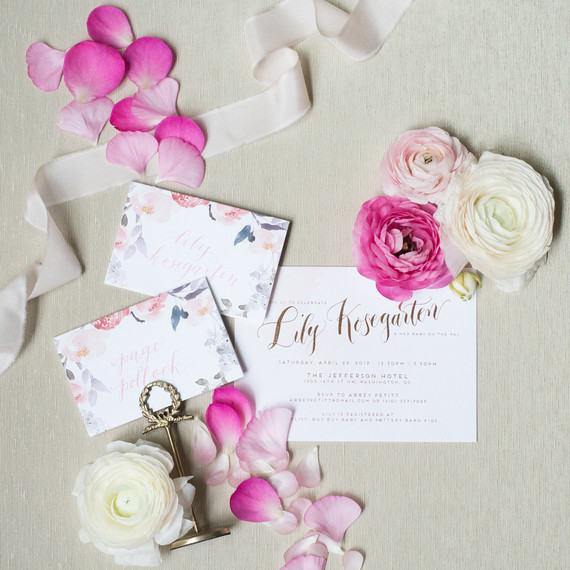 Send Out Rosy Invitations
Delicate, rose-inspired stationery adds a sophisticated touch. While these cards may look expensive, they're quite simple to make yourself. All you need is cardstock, a stamp pad, and some sort of leafy vegetable. You can use radicchio heads, romaine lettuce heads, or even halved brussel sprouts for different floral prints. If you want to take a step further, give each page a spritz of rose-scented perfume or tuck a few dried rose petals into an envelope satchet.
[MAKE: Rosy Stationery]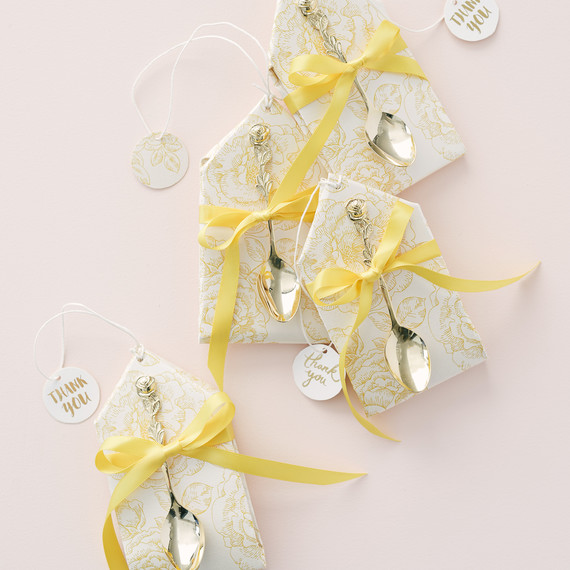 Welcome Guests to the Garden
In such a setting, there's no need to draw attention from the natural beauty surrounding you. Instead, decorate with small details that will make a big impression. Think: pressed flower coasters, a rose napkin fold, or floral straws to add a bright pop of color to water glasses. Silk flower party lights are lovely in the daylight and absolutely ravishing at night draped on columns or walls, but can also be lined over a patio roof for enchanted lighting. Wouldn't it be breathtaking to sit under glowing red roses as the afternoon passes?
If you're hosting tea at the party, pass out these lovely folded envelopes in a gilded design and packaged with custom tea. (Take a closer look at the tiny gold-plated spoon and you'll spot the subtle floral motif.)
[MAKE: Tea-Bag Envelope Party Favors]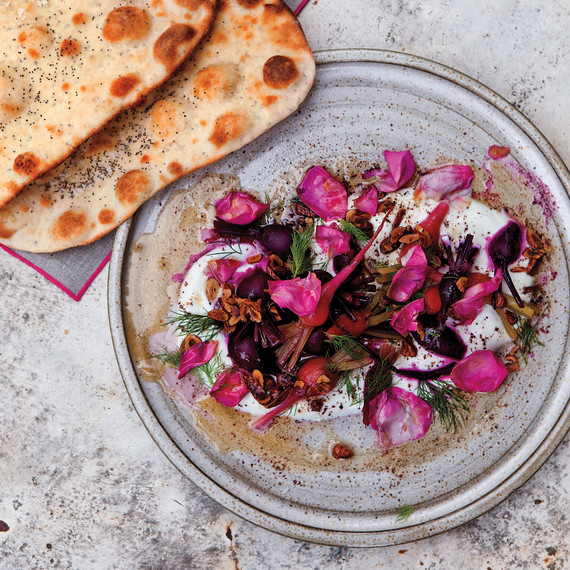 What to Serve
Roses are the essence of your decorations, color palette, and parting gifts so why wouldn't they belong on the menu? Their heady, delicious fragrance is powerful in any recipe. Infusion is a common way of cooking with rose petals—consider a simple rose petal coffee or tea, a flavored syrup, or a jelly for topping buttered biscuits. Pale-pink rose petals are lovely, but any favorite can be used, provided it's organic and nontoxic.
Sweetness is expected, so serve up something delightfully savory: This one-of-a-kind beets-and-yogurt dish with poppy-seed lavash is lightly brushed with extra-virgin olive oil, and sprinkled with poppy seeds and pickled rose petals. (That's right, edible rose petals.)
Get the Beets and Yogurt with Pickled Rose Petals Recipe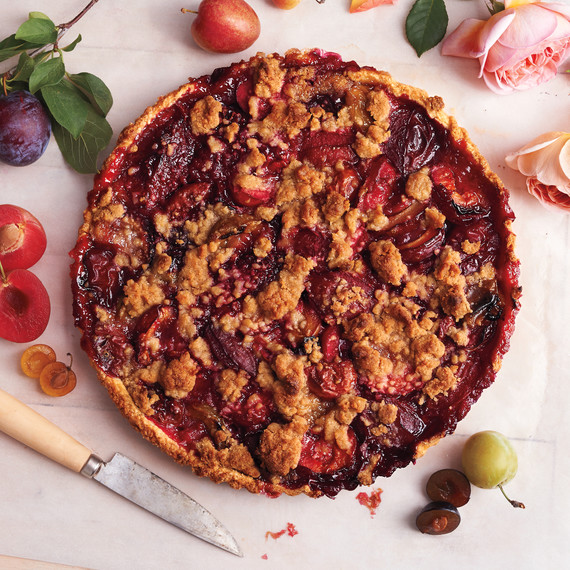 But of course, what's a party without a little sweet indulgence? Here we have a rose-scented plum crumble tart. Fruit-based desserts are so refreshing in the warm weather, and this one is almost too pretty to eat (key word, "almost.")
[GET THE RECIPE: Rose-Scented Plum Crumble Tart]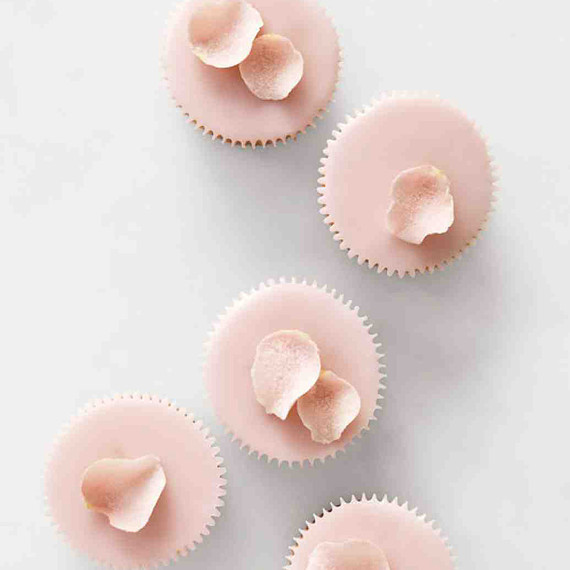 For those that like to keep things sweet and simple, lay out a tray with these rose and ginger cupcakes. The sugar brushed rose petals have somewhat of a mystical shimmer in the sunlight, with hidden jewels of candied ginger hidden inside these sweet little cakes.
[GET THE RECIPE: Rose-and-Ginger Cupcakes]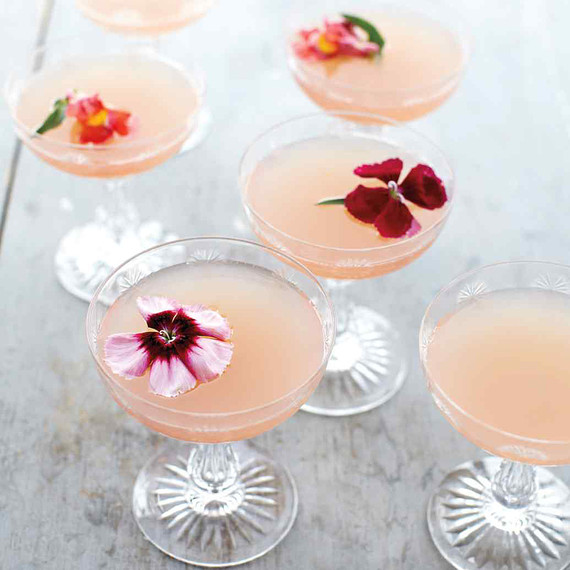 Toast the afternoon with sweet drinks, like this lillet rose cocktail, which smells like fresh flowers and sweet berries. Topping the drink with an edible flower or floral ice cube is a sweet touch to this drink.
[RAISE A GLASS WITH: Lillet Rose Spring Cocktails]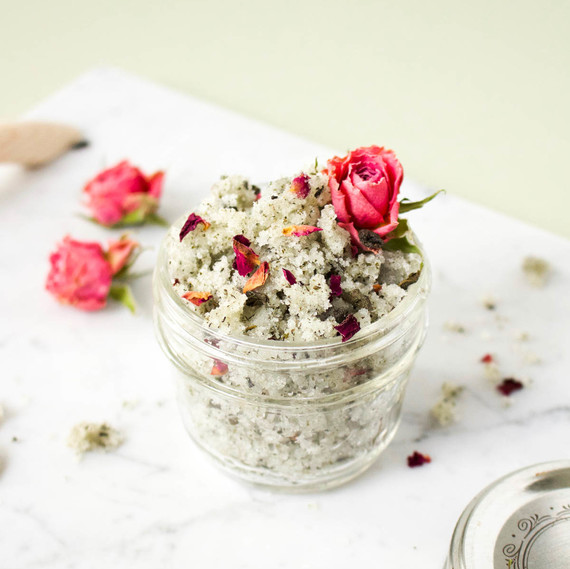 Say "Thank You"
At the party's end, any generous hostess will send off her guests with a prettily packaged favor. It serves as a reminder of the happy occasion spent with you. Here's the perfect thing: this soothing exfoliant calls for a few natural ingredients—green tea, coconut oil, and, naturally, rose petals—all of which pack a powerful punch.
[MAKE THE: Green Tea and Rose Sugar Scrub]
Feeling inspired? Watch how to prettify your cocktails—three ways!