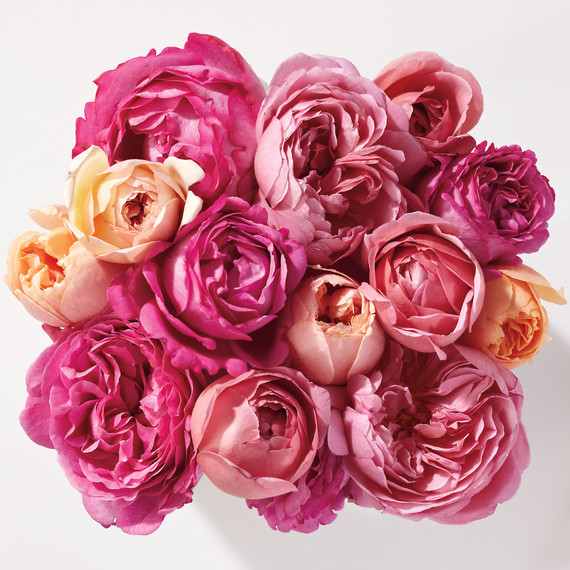 Start with the star of the event: the roses themselves. There's no better place to host such a party than in your own carefully-grown rose garden. Take inspiration from your own roses for a color palette. Here, we gathered a bouquet of classically-shaped, old-fashioned blooms in a range of soft pinks and delicate pastel yellows, for an idyllic English country look.
Bring them to the tablescape -- including fresh arrangements and bowls of potpourri for the table -- and your guests will be immersed in fluffy, unfurling blooms.
Browse Our Best Rose Arrangements
Send Out Rosy Invitations
Delicate, rose-inspired stationery adds a sophisticated touch. While these cards may look expensive, they're quite simple to make yourself. All you need is cardstock, a stamp pad, and some sort of leafy vegetable. You can use radicchio heads, romaine lettuce heads, or even halved brussel sprouts for different floral prints. If you want to take a step further, give each page a spritz of rose-scented perfume or tuck a few dried rose petals into an envelope satchet.
Get the Rosy Stationery How-To
Welcome to the Garden
Since the setting is already beautiful with flowers in bloom, there's no need to over-design and take the attention away from the natural beauty surrounding you. Instead, decorate with small details that will make a big impression. Think: pressed flower coasters, or floral straws like the ones pictured here to add a summery pop of color to water glasses. Silk flower party lights are lovely in the daylight and absolutely ravishing at night. They look fairy-tale like draped on columns or walls, but can also be lined over a patio roof for enchanted lighting. Wouldn't it be breathtaking to sit under glowing red roses as the afternoon passes?
Another simple piece for table decor is this clever rose napkin fold, which will surely bring a smile to your guests. Don't feel limited to just red and green too -- this pattern will look just as amazing in other color combinations as well!
How to Fold Rose Napkins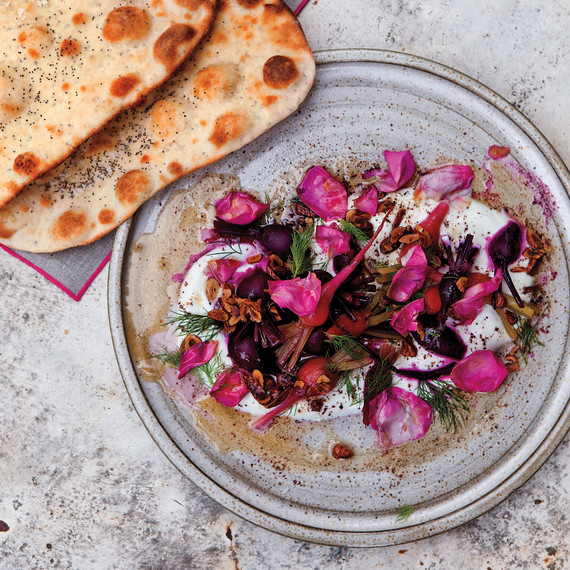 The sweetness is expected, but serve up something delightfully savory: This one-of-a-kind beets-and-yogurt dish with poppy-seed lavash is lightly brushed with extra-virgin olive oil, and sprinkled with poppy seeds and pickled rose petals. (That's right, edible rose petals.)
Get the Beets and Yogurt with Pickled Rose Petals Recipe
And of course, what's a party without a little sweet indulgence? Here we have apple roses, which can be eaten alone or used to make a buttermilk cream tart. Fruit-based desserts are so refreshing in the summertime, and while these apple roses are just almost too pretty to eat (key word, "almost.")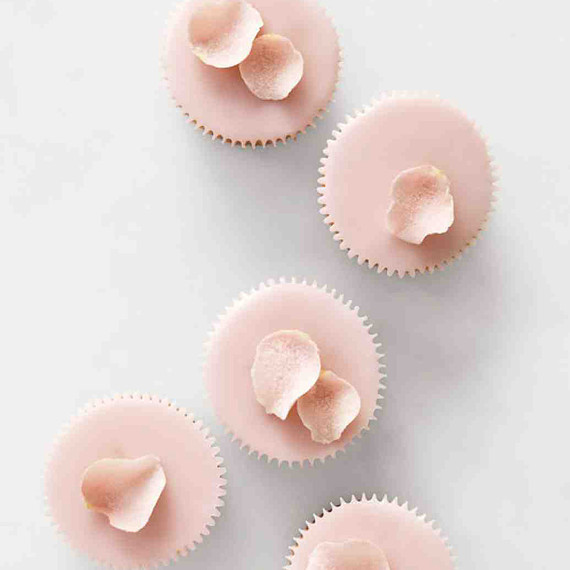 For those that like to keep things sweet and simple, lay out a tray with these rose and ginger cupcakes. The sugar brushed rose petals have somewhat of a mystical shimmer in the sunlight, with hidden jewels of candied ginger hidden inside these sweet little cakes.
Get the Rose-and-Ginger Cupcakes Recipe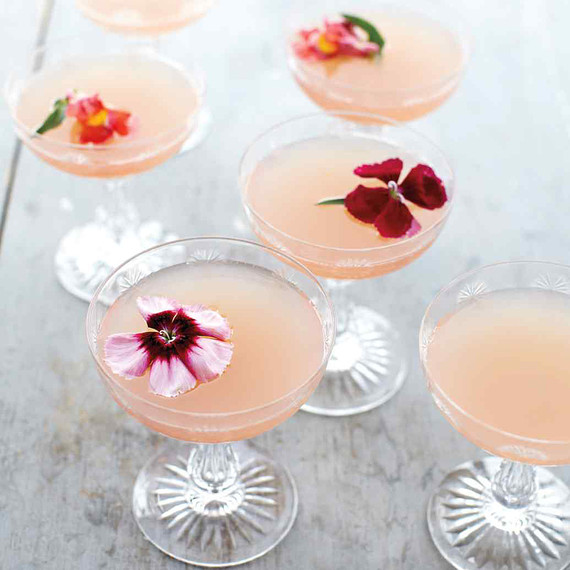 End the afternoon with sweet drinks, like this lillet rose cocktail, which smells like fresh flowers and sweet berries. Topping the drink with an edible flower or floral ice cube is a sweet touch to this drink.