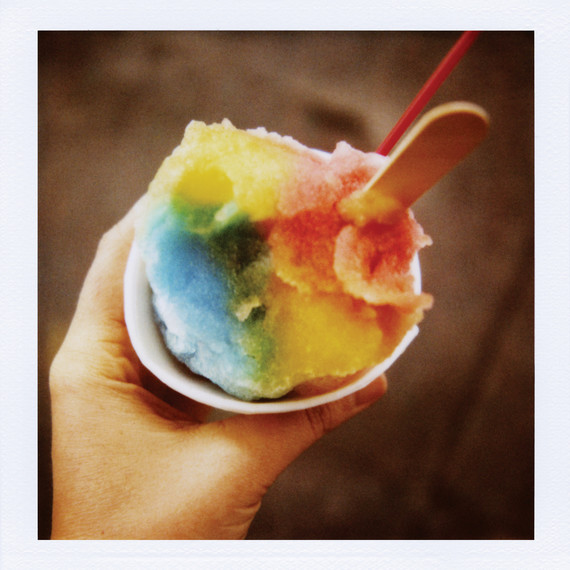 1. Brake For Food Festivals. . .
Talk about an embarrassment of riches—there's a fest for practically every day of the summer. A menu of our musts:
June 25 Enjoy some serious shellfish and suds at the Chesapeake Crab & Beer Festival in Baltimore's Inner Harbor.
July 2–9 Cherry-pick your activities at the Cherry Festival in Traverse City, Michigan, which has pie-eating and pitspitting tourneys, Big Wheel races, singing contests, concerts, and fireworks.
August 3–7 Enter the Great Lobster Crate Race at the Maine Lobster Festival in Rockland.
August 11–13 Visit the home of the country's largest watermelons (and birthplace of one former president) at the Hope Watermelon Festival in Hope, Arkansas.
August 12–14 Taste what's known as "purple gold" in pancakes, ice cream, cheesecake, and more during the 37th annual Huckleberry Festival in Trout Creek, Montana.
September 3–4 As summer cools down, heat things up at the Hatch Valley Chile Festival in Hatch, New Mexico.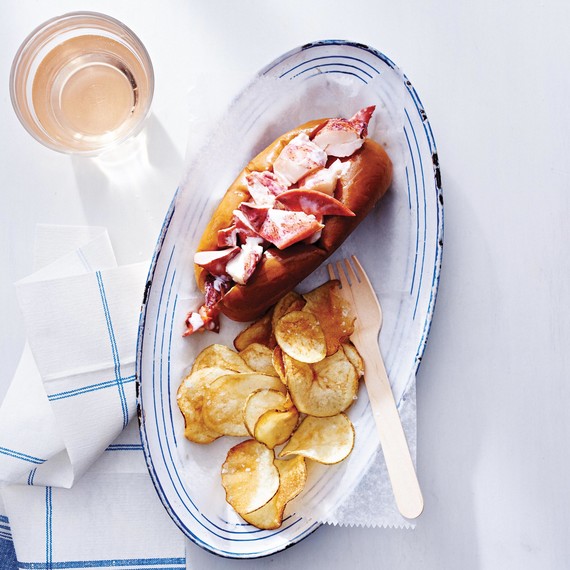 2. Martha's favorite lobster roll:

Thurston's, in Bernard, Maine. "They use the freshest lobster and add nothing but a litt le mayo and a toasted roll."
Learn How to Perfect the Lobster Roll
3. Bring Home a Sweet Souvenir
Pick juicy peaches by the basketful in the seven orchards surrounding the Stratford Peach Festival, on July 16 in Stratford, Oklahoma.
Throw a box of famous Aunt Leah's Fudge into your Nantucket basket handbag before leaving the Massachusetts island. (Can't get there? No worries; she ships: auntleahs.com.)
Chew on James' All Natural Salt Water Taffy, born on the boardwalk in Atlantic City, New Jersey, for seaside flavor without the artificial colors and high-fructose corn syrup in many other brands.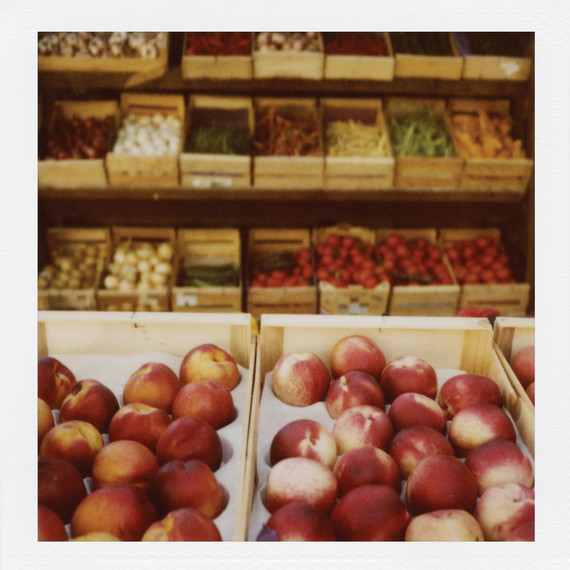 4. Sip Some Rosé
We tasted many—here are the winners.
Light & floral: Île de La Beauté rosé, Dom. Fazi, $10. Fruity & zesty: Coteaux de Varois rosé, Dom. la Colombe, $13. Earthy & bold: Bodegas Olivares rosado, Jumilla, $10. All available at astorwines.com.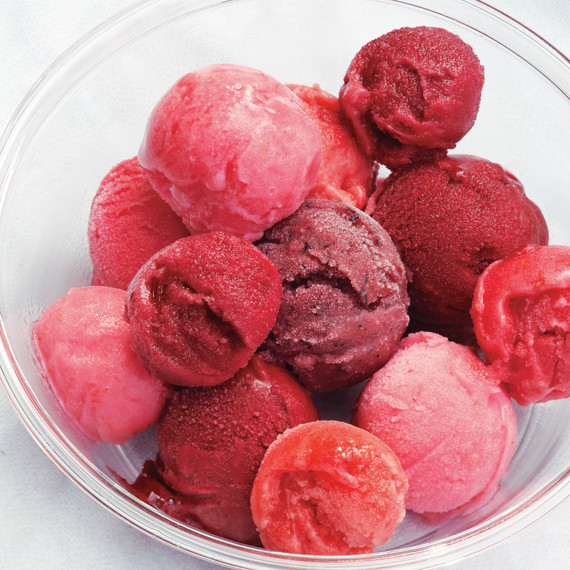 5. Binge on Berries
Drizzle with ice-cold heavy cream and raw sugar.
Serve with sour cream and a dusting of confectioners' sugar.
Muddle with mint and stir into lemonade.
Need More Ideas? Try These 60 Berry Recipes!
6. Eat Ice Cream...
But not just any. These are the flavors our food department dreams of all summer.
Food editor Shira Bocar joneses for the Salted Crack Caramel at Ample Hills, in Brooklyn.
Associate food editor Lauryn Tyrell's hometown pick is Rosewater Saffron With Pistachios from Mashti Malone, in Los Angeles, available at West Coast Whole Foods stores.
Senior food editor Greg Lofts craves the simple, high-quality ingredients in the Black Ass Licorice at Morgenstern's, in New York City.
Food director Sarah Carey's vacation go-to is the Maple and Coffee Swirl from Vermont Cookie Love, in North Ferrisburgh, Vermont.
7. ...Or An Icie
For an upgrade to an old-school snow cone, try Hawaiian shave ice, made from blocks of ice that are grated into fluff and piled up like freshly fallen snow (and sometimes even topped with ice cream). We like Anuenue Shave Ice, in Waimea on the Big Island, and Hansen's Sno-Bliz, in New Orleans, home of the original ice-shaving machine.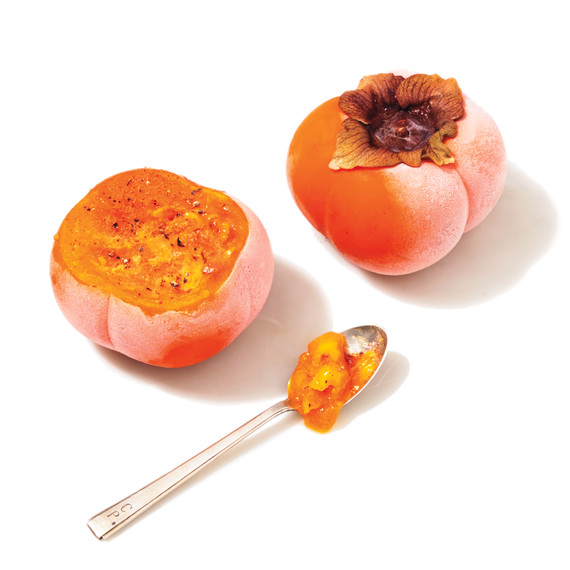 8. ...Or Frozen Custard
Ted Drewes ships its famed flavors all over the U.S. But given the $140 charge to send a cooler overnight, you might be better off heading to St. Louis, where you can get concretes (custom blends) like the Cardinal Sin, with tart cherries and hot fudge. Kopp's Frozen Custard, a landmark in Milwaukee since the 1950s, ships 10-packs of the sweet stuff and whips up flavors of the day like Twix and Tiramisu. In Atlanta, Vintage Frozen Custard food truck is a newcomer to the scene and an instant classic, thanks to flavors such as Cashew Caramel and PB &J.
Make This Simple Frozen Persimmon Custard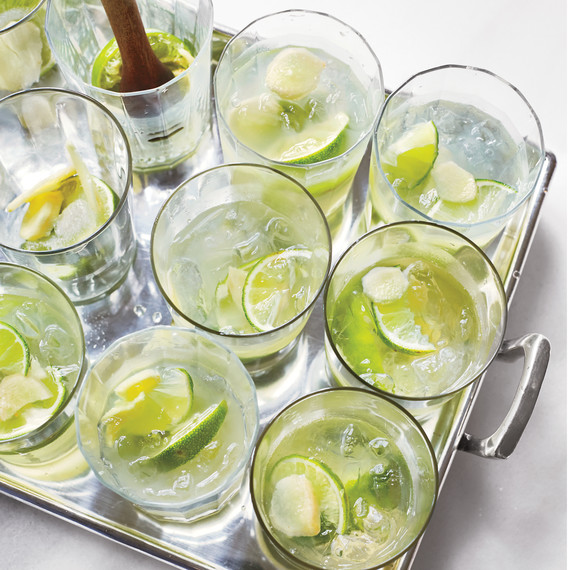 9. Martha's favorite summer drink:
A caipirinha, made with fresh lime juice, sugar, and cachaça.
Try This Ginger Version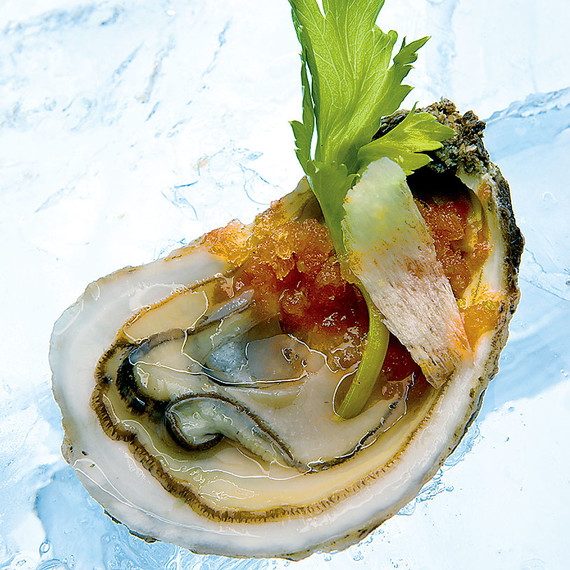 10. Start Shucking
When the corn holders come out, you know summer's in full swing.
Hit the Sweet Corn Harvest at Mortimer Family Farms, in Dewey, Arizona, on August 27; or the Corn Palace Festival, in Mitchell, South Dakota, from August 24 through 28. Or try our smoky recipe: Remove the tough outer husks, then peel back the inner ones; remove the silk. Replace the inner husks; soak the ears in water for 10 minutes. Grill directly on glowing-red charcoals until kernels are browned in places and husks are charred.
Try Making This Bloody Mary Granita for Your Oysters