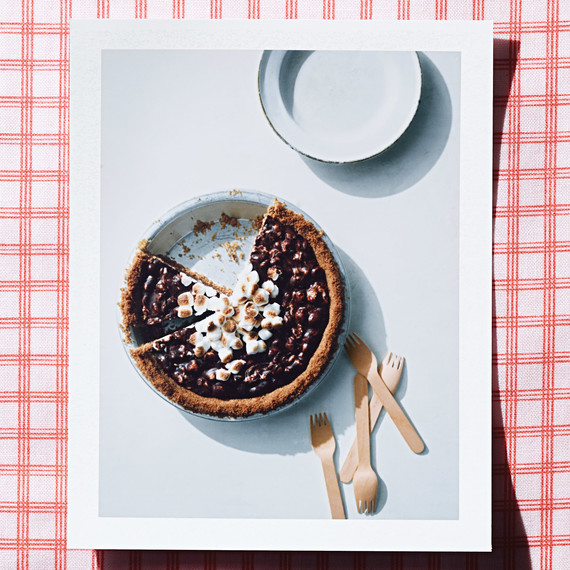 More S'mores, Please!
Hands down: Nothing satisfied our cravings like toasting s'mores over a campfire. Here, these summer camp sweets are reimagined as a decidedly more adult, all-hands-in communal dessert. It's even better when sprinkled with flaky sea salt and garnished with a heaping topping of still-warm toasted marshmallows. (Trust us, it's just as delicious as you remember it, minus the sticky fingers).
Get the Toasted S'mores Pie Recipe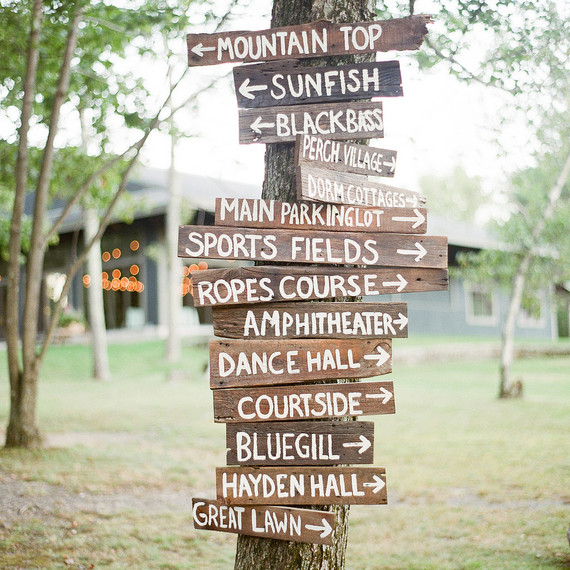 Welcome Back
Ready to take a trip down memory lane? Wooden planks (slabs of driftwood work too) can be painted with pointers to mark the way.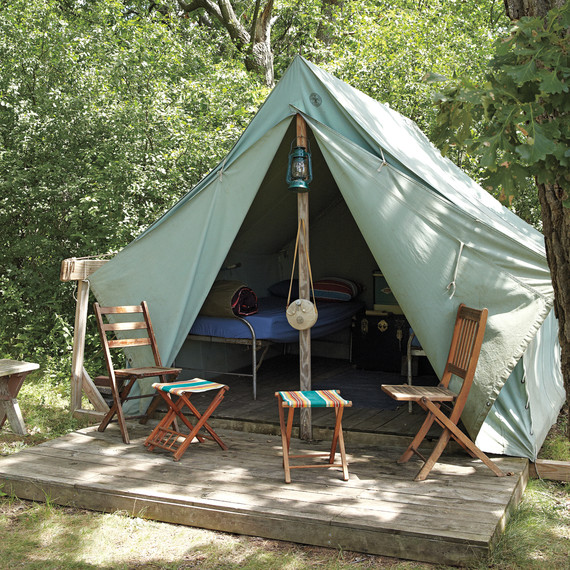 There are only two things you really need to set up "camp:" a makeshift tent and a knack for roughin' it. And while it's not exactly reminiscent of your days back at Cabin B, it's a cozy, comfortable setup that will make kicking back outdoors all the more appealing. Here, we pitched a classic Boy Scout cottage underneath the trees, propped up a pair of tent cots and rolled out sleeping bags. You can make it more homey-feeling with a collection of relics of your camp days. Keep an eye out at flea markets and thrift stores for things like fishing poles, tennis rackets, and wooden oars; inside the tent: colorful vintage pennants, and faded postcards of people and places past.
Tour the Antique Treasures Found at Camp Wandawega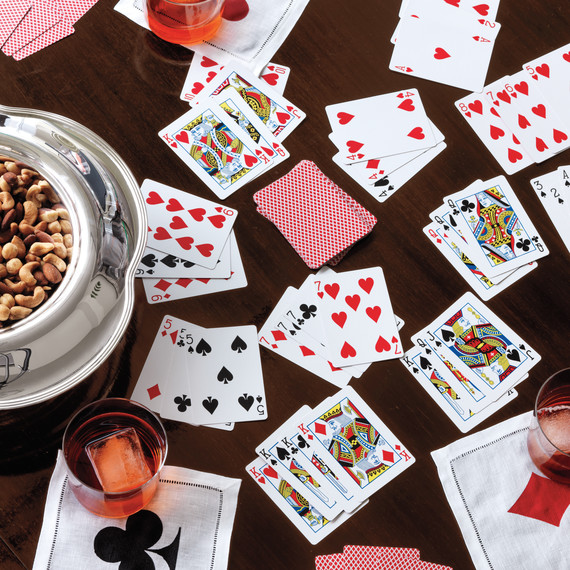 It's Game Time
Who didn't play a round of cards in the bunks after "lights out"? Put out a few snacks, pour drinks, and play all of your childhood favorites: crazy eights, blackjack, spit, and go fish. Or, if you're feeling particularly nostalgic -- and a little goofy -- fold up a paper "cootie catcher." (Remember those? Of course you do.)
Check on the Rules of Your Favorite Card Games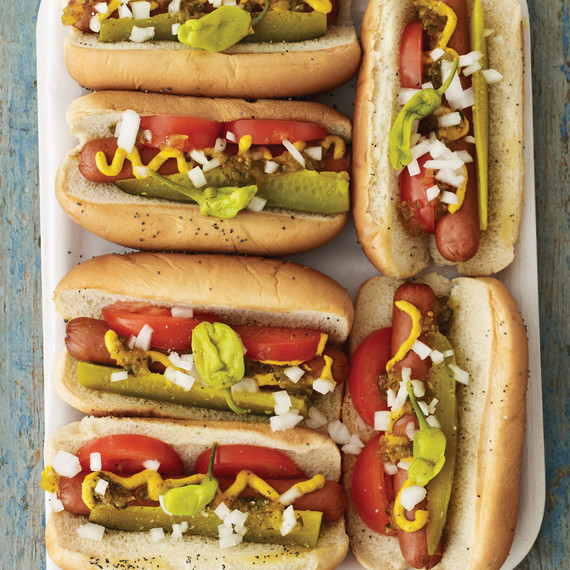 On Today's Menu
There are three loudspeaker broadcasts that we remember like yesterday: wake up call, lights out, and in-between: meal time. Start with those cafeteria-style meals you remember, then add a mix of unexpected flavors for a more sophisticated palate. Think: pigs-in-blankets, tuna casserole, potato salad, corn dogs, fruit salad with all the fixings, PB&J snack bars, watermelon wedges (soaked in tequila!), frank and beans, fudgesicles, and a tall pitcher of extra-lemony lemonade to wash it all down.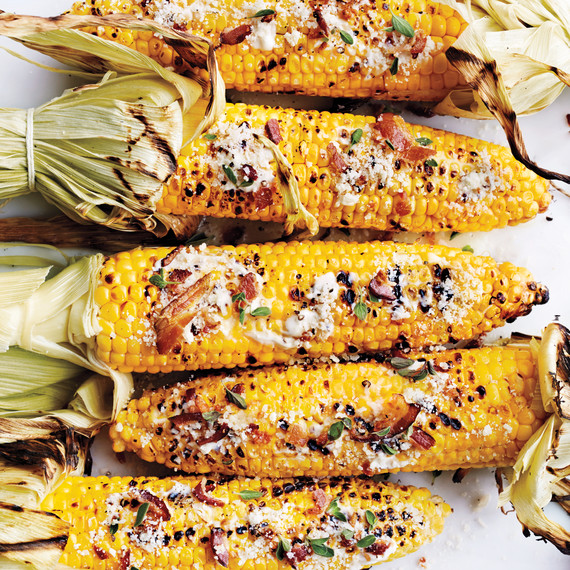 The Best Way to Set Up an Outdoor Buffet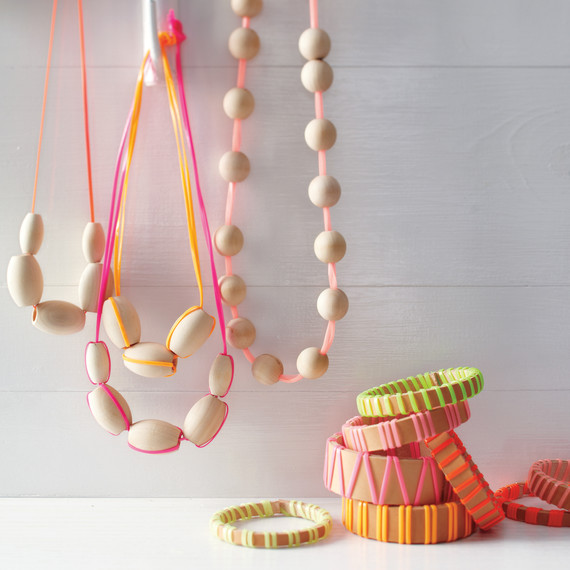 50+ Summer Crafts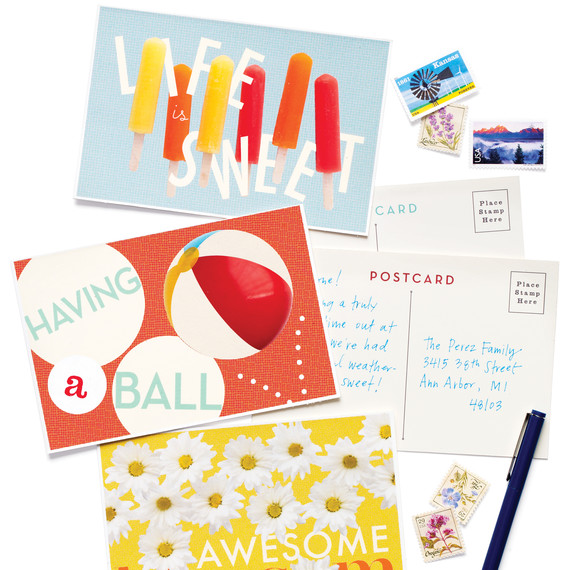 "Dear Mom and Dad..."
Remember the days pre-iPhone? (To us, it seems like a lifetime ago.) Not all of us grew up with the handheld ability to record our memories-in-the-making. So when you're without a video to recall the best ones, a stack of these retro-inspired postcards -- describing them in detail -- will jog your memory.
Get the Printable Postcards Clip-Art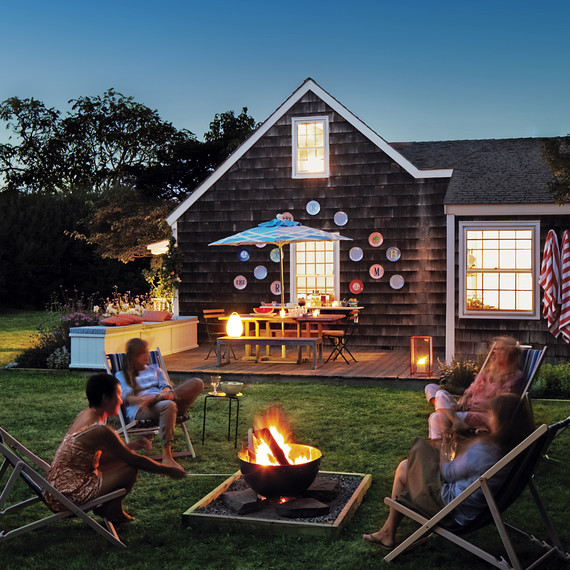 All Together Now
The one downside to summer camp? It inevitably comes to an end. At sundown, have everyone gather round a backyard bonfire for sing along to old-school campfire songs, a small-scale talent show, and -- if you want to really go out with a bang -- your own "popping" fireworks!