1. Divide and Conquer
Clare's husband Thierry is in charge of cooking, while she takes care of ambience. This way, neither one starts the party feeling overwhelmed.
Use Our Outdoor Entertaining Checklist to Make Sure You Don't Forget Anything!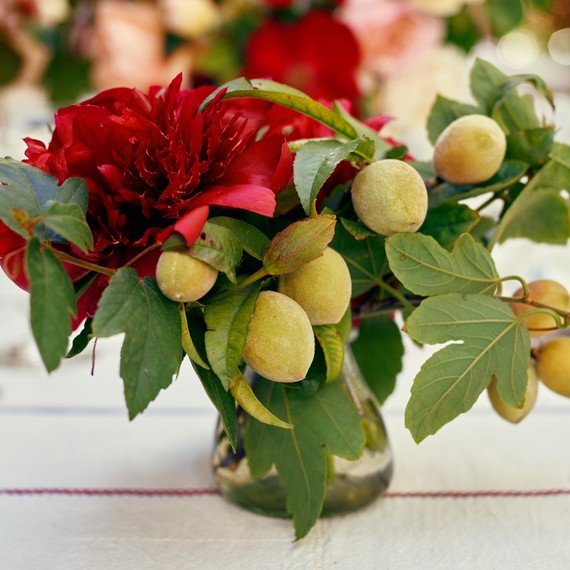 2. Don't Stop at Flowers
"Whether our friends from Hollyflora make bouquets or I gather what I find in the garden, there's always a natural, wild feeling to the table," says Clare, who loves to add fresh fruit to arrangements.
Check Out Our Unfussy Flower Arrangements for More Easy, Elegant Ideas
3. Set the Mood with Music
"Though I'd love to have time to set up a great playlist, I usually use Spotify or Pandora. I set the station to Serge Gainsbourg or Common, depending on the mood of the night," she says.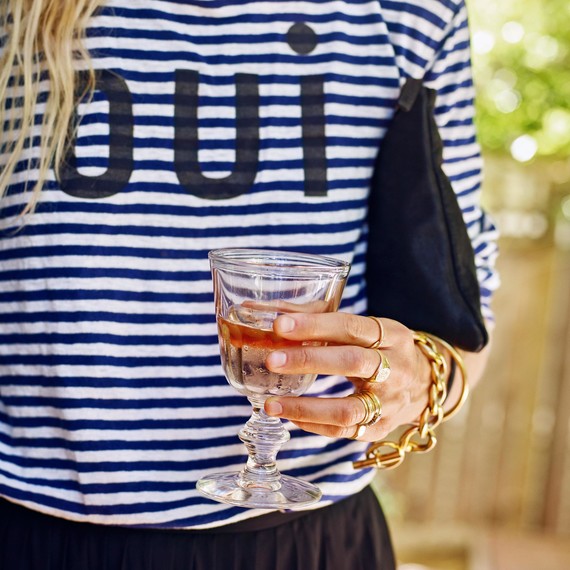 4. No Need for a Bar
The couple keeps the white and rose wines chilled in ice buckets and the red nearby, so bottles are always within reach. "Nobody's glass is empty for long," she says.
Find an Amazing White Wine for Under $20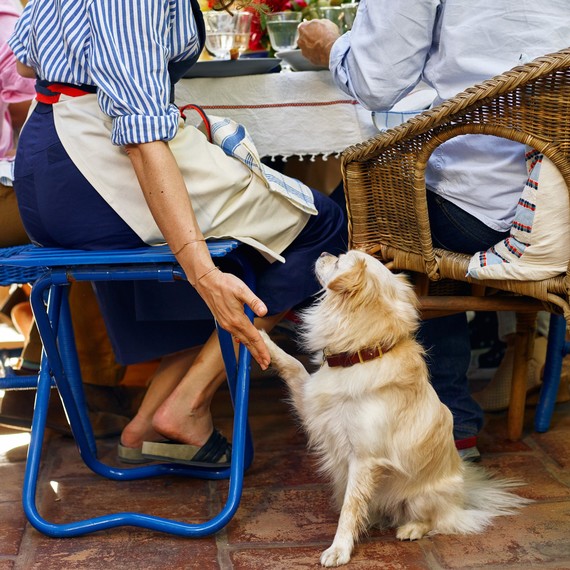 6. Embrace Drop-Ins
Clare doesn't worry if a friend's babysitter cancels or someone wants to bring an out-of-town guest. "We'll find an extra seat," she says. "There's always room for one more."