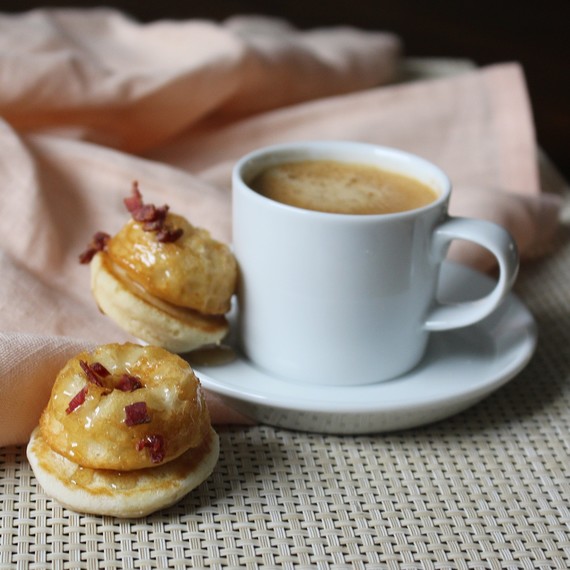 For Weekend Brunch
Doughnuts in the morning? (Yes, that seems pretty standard...) So try these little maple bacon delights for something different!
If you're hosting a brunch or having friends over for coffee, try this: Bake a batch of miniature doughnuts and create a set of small breakfast sandwiches by stacking one on top of each small pancake. Drizzle with maple syrup and top with crispy bits of bacon.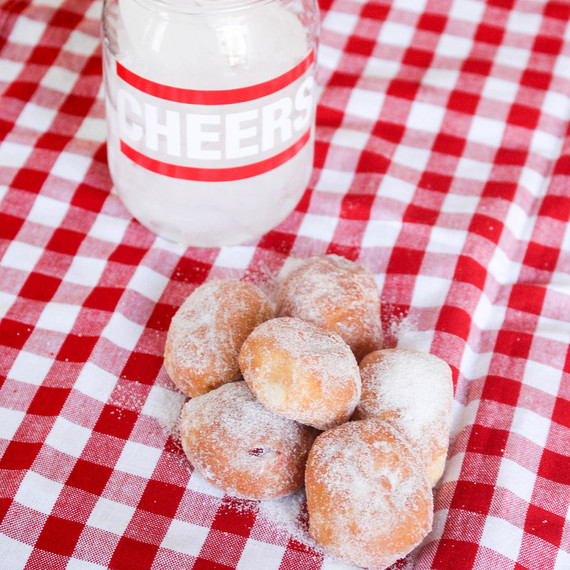 For a Picnic Outing
Try your hand at making mini jelly-filled balls of happiness (also known as Sufganiyot) for your summer picnic. There's no better picnic spread than jelly-filled doughnuts, cold cocktails or lemonade, with checkered linens and straws!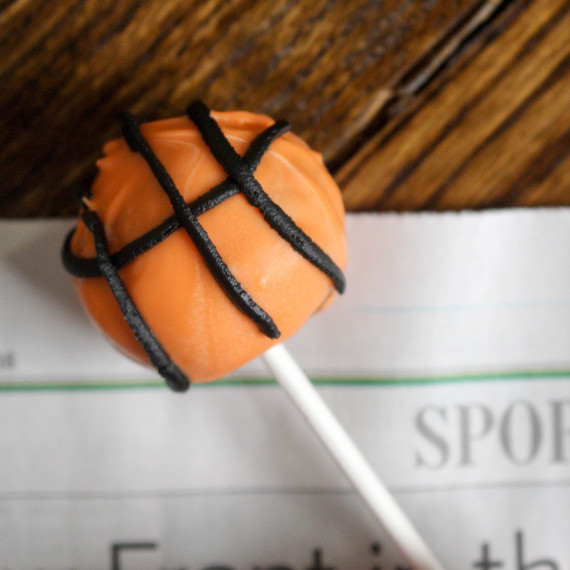 For Game Night
Whether it's basketball, baseball, golf, or football -- how about making sports ball doughnut pops? Using the same doughnut holes recipe, add a lollipop stick, coat in melting chocolate, and pipe frosting to make miniature basketballs (or any other ball sport you choose).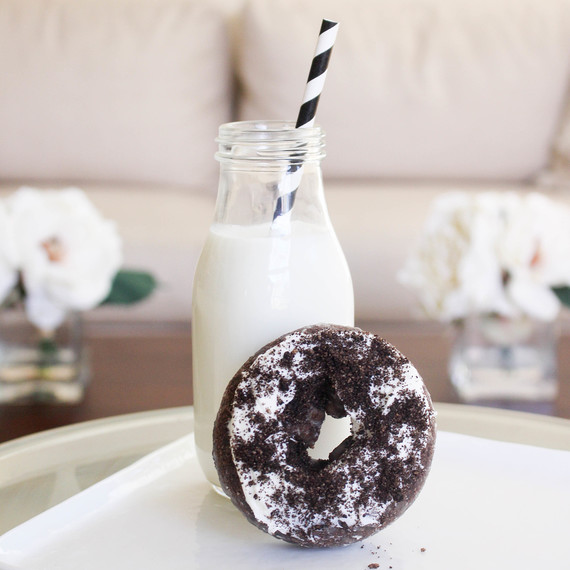 For a Kid's Birthday Party
Tired of milk and cookies? Surprise them with this treat instead: Cookies-n-cream doughnuts are paired with a tall glass of cold milk. To make the doughnuts, use this chocolate cake recipe and bake in a doughnut pan. Top with frosting and crushed up Oreos. (And don't be surprised when the kids ask for seconds!)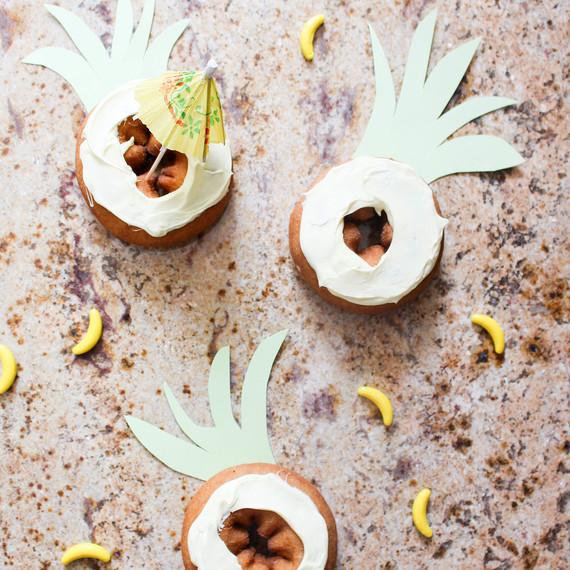 For a Tropical Luau
If you're looking for a fun theme, a summery luau party is always a blast! For a dessert idea, serve a platter of cake doughnuts, each one coated in vanilla-citrus glaze and decorated with a green stem (cut from construction paper) to look like a palm-sized pineapple. Aloha, indeed.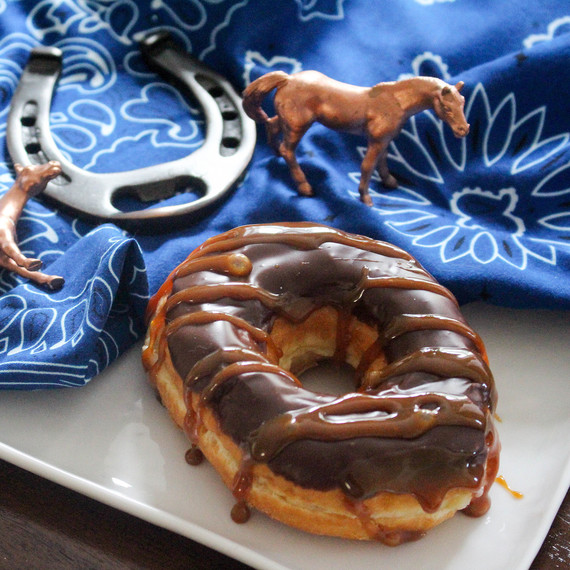 For a Southern-Style Barbeque
These are just too good! Make a batch of chocolate-glazed doughnuts and drizzle with caramel bourbon vanilla sauce -- the combination is downright addictive. The caramel bourbon sauce also makes a great gift or party favor when put into a cute jar with a ribbon.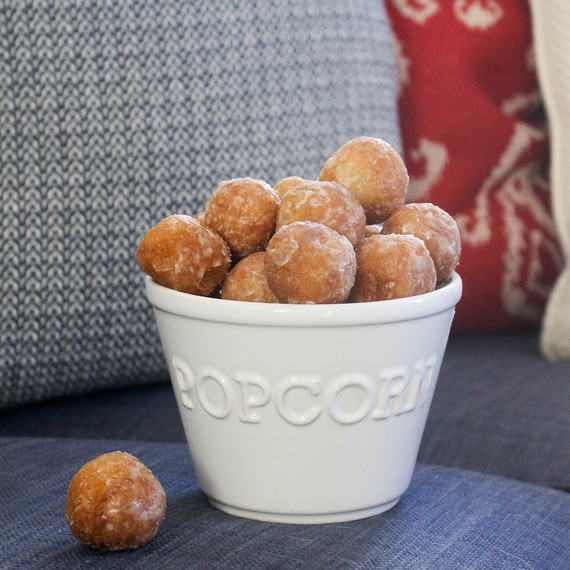 For Movie Night
Let's end with one of my favorite evening activities: movie night with popcorn, of course! Well, what about popcorn doughnuts? That's right: Make doughnut holes and glaze them with a salted butter frosting. These bite-sized crowd-pleasers are easy to make in a big batch.
All of these treats are so creative, quick, and easy to make that you might end up having doughnuts every night! (In my world, that's a good thing.)