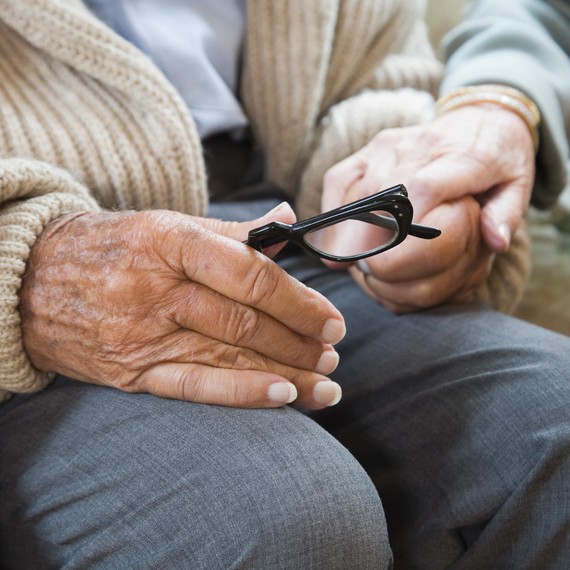 Caring for a parent or another loved one is a privilege. It is also challenging and exhausting. "The competing demands of kids, work, home, and assisting another family member can take a huge emotional and physical toll on you," says Rachel Cannady, strategic director of cancer caregiver support with the American Cancer Society. "But it's sometimes difficult to acknowledge you need help because caregiving is such an inherent part of most women's lives."
Yet pretending you're fine (when you're actually ready to explode!) isn't good for you -- or the loved one you're caring for. Here's how to cope when you're taking care of everyone but yourself:
Make yourself a priority.
Ignoring your own health can lead to serious long-term issues. "Research shows that caregivers are at increased risk for heart disease, back pain, and stroke," says Cannady. "They also have higher rates of depression." In addition, caring for someone with a cognitive disorder such as dementia has been shown to be even more stressful. Be your own health advocate by scheduling routine exams, exercising, and eating right.
Try These Tips for Making Your Health a Priority
Get enough sleep.
Insomnia is a common complaint of caregivers. "If you're tired, you're in complete misery, you can't make good decisions, and you lose patience with the person you're supposed to be helping," says Cannady. Talk to your doctor if you're not sleeping, and ditch bad habits that interfere with a restful night such as drinking caffeine too late in the day or not making your bedroom sleep-friendly (link to my article "10 ways you're ruining your sleep").
See All the Benefits of a Good Night's Rest
Take a time-out.
Even if it's for 15 minutes, take a break. Walk around the block. Pull a few weeds in the garden. Meditate or pray. Read a magazine. Do something that's just for you, especially if you're having a particularly hard day with your loved one, says Cannady.
Be kind to yourself every day.
Buy yourself a bouquet at the supermarket. Call a friend to chat about nothing. Make yourself a cappuccino. Sit outside with a glass of wine and listen to the birds chirp. "Learn to embrace anything that sparks joy in your life," says Cannady.
Accept help.
Friends often say, "Let me know if there is anything I can do." Don't be a martyr; take them up on their offers. Because they may not know what truly would be beneficial, ask for specific assistance such as cutting the grass, picking up a few groceries, or sitting with your family member for an hour or two while you go to a movie or doctor's appointment.
Forgive yourself.
"Guilt is a common thread for caregivers," says Cannady. Accept that there will be days when you lose your temper or don't accomplish what you'd planned. Give yourself permission to feel bad, acknowledge you're not perfect, then let it go.
See How Forgiveness Alleviates Exhaustion