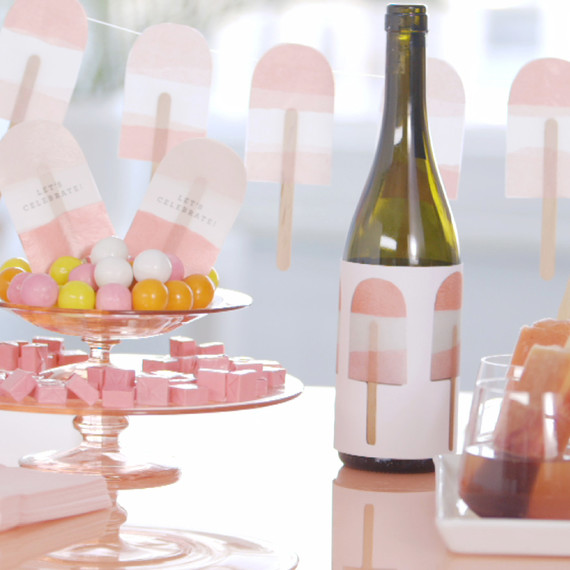 We love popsicles. (Who doesn't?) So it's only natural that we'd be partial to the idea of making the sweet frozen treat the absolute star on a sweltering summer afternoon. A champagne popsicle party is the perfect way to put a grown-up spin on the frozen childhood fave, and it gives you one more way to celebrate summer with your friends, family, and (most importantly) a little bit of bubbly.
Hooked on this party theme? Browse our ideas for hosting an impromptu champagne popsicle party from start to (sweet) finish!
Send Out Your Popsicle Invitations
The first step to getting the party-planning ball rolling is working out your guest list. Once you have an idea of who you'll be inviting to your champagne popsicle party, notify guests about your upcoming summer shindig with these themed invitations. Cut and pasted from glassine and vellum paper, these invitations have a fresh-out-of-the-freezer look that sets the tone for nostalgic indulgence.
Learn How to Make These No-Melt Popsicle Invites
String Up a Popsicle Garland
Using the same template from the invites, make your own garland of paper popsicles. Go for a monochromatic look for simplicity -- our garland plays with shades of pink to resemble strawberry and watermelon popsicles -- or change it up for a more colorful, multi-flavor look. Whatever your palette, the garland makes for a fabulously cute decoration that you can string throughout your space, like along the sides of tables or between trees.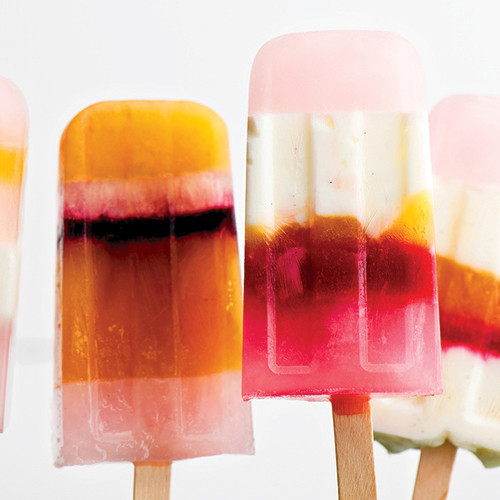 Get More of Our Popsicle Recipes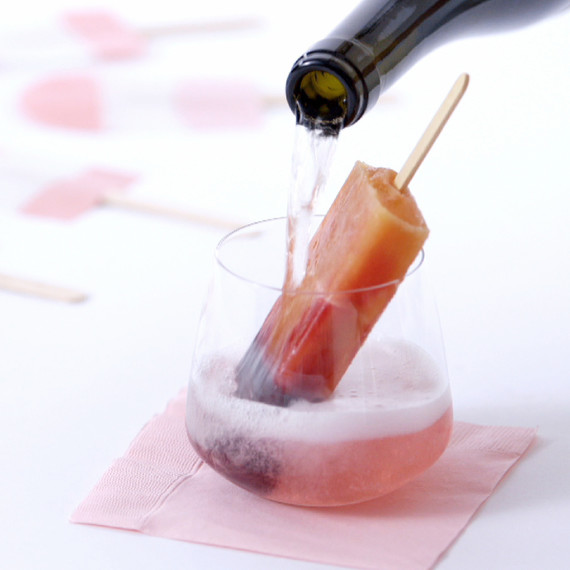 Pass Around the Sweets
Don't forget the bubbly! It goes without saying that the star of your refreshments table will be your signature champagne cocktails (not only does dipping popsicles of your choice into the bubbly make for an exciting flavor, but it also doubles as a way to keep your bubbly chilled). Even so, having an assortment of treats for guests to nibble on is key to any successful party. For this dessert party, think tiered plates of fruit and nostalgic candy choices like salt water taffy, yogurt-covered pretzels, and giant gumballs.
9 Candy Centerpieces to Sweeten the Celebration
Erin Furey, host of "DIY Style," offers a few tips on how to make your champagne popsicle party really, well, "pop!"