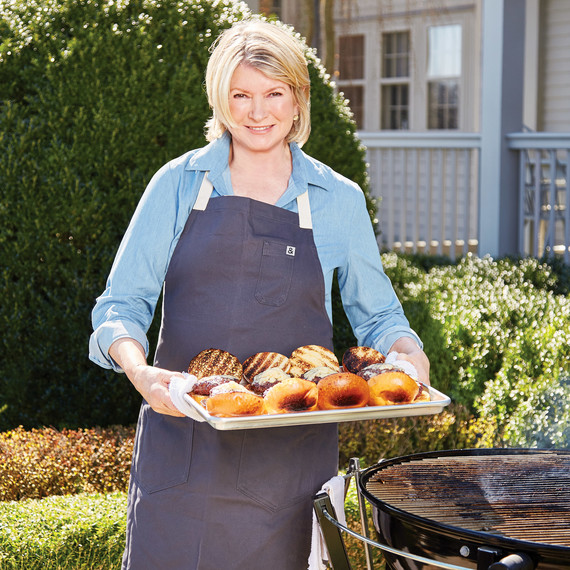 The challenge: how to make the ubiquitous burger more delicious, more extraordinary, and more unique. My suggestions: Try something other than beef for the patty. Add something unexpected. Load it up with flavor. Cook it over wood or charcoal. And, for a finishing touch, toast really good buns.
Personally, I am not a "grillmeister," but when pressed I will gladly accept the challenge. I prefer real wood or charcoal to gas, and I ignite the old-fashioned way, with kindling, to create a hot, slow fire that will sear and cook any burger to the desired doneness. The three burgers here -- made of beef, ground turkey, and hake (a flaky white fish that is moist and tasty and holds up to the rigors of high heat) -- will certainly enliven any cookout.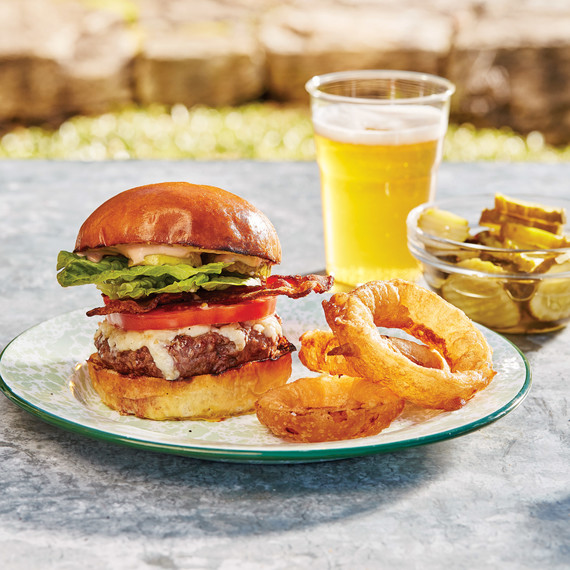 Aged-Cheddar-and-Swiss Cheeseburgers
For beef burgers, look for organically raised, grass-fed meat, and use six ounces per patty. Be careful not to overwork the meat when forming patties, which will make them tough. Instead, gently form each one. I mix aged cheddar and Swiss cheeses because both are good for melting -- the Swiss adds elasticity, which makes for long, gooey strings of cheese -- and blend them with freshly grated horseradish for a kick. Butter the brioche buns, grill them lightly, slather them with "Russian dressing," and finish with crisp bacon, sliced farm tomatoes, and lettuce before serving to delighted guests.
Get the Aged-Cheddar-and-Swiss Cheeseburgers Recipe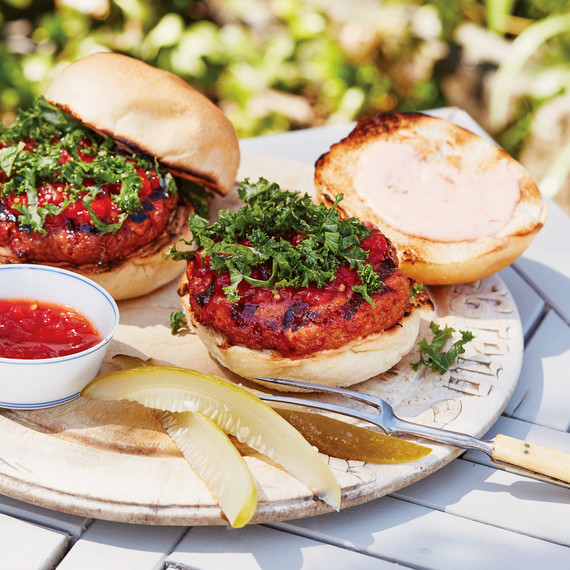 Turkey-Meatloaf Burgers
The turkey burgers are not your typical ones -- they're actually made from my go-to meatloaf combination of organic ground dark turkey meat and red-pepper relish, and are full of flavor. Consider topping them with Heinz Chili Sauce and vinegary shredded kale.
Get the Turkey-Meatloaf Burgers Recipe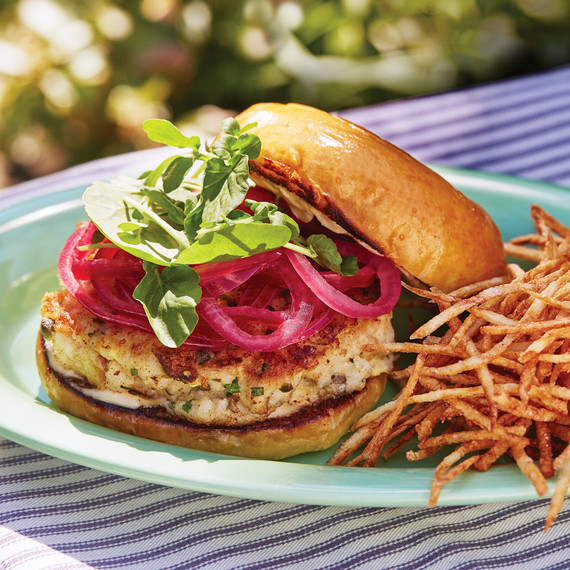 Hake Burgers
And for burgers fresh from the sea, try the third option, made with hake: They're my favorite, and my grandchildren's too. These are cooked not directly over the coals, but rather in a cast-iron skillet on the grill. Flavored with chives, mayo, and capers, and garnished with pickled red onions, they will have your friends and family returning for seconds -- maybe even thirds.
Get the Hake Burgers Recipe